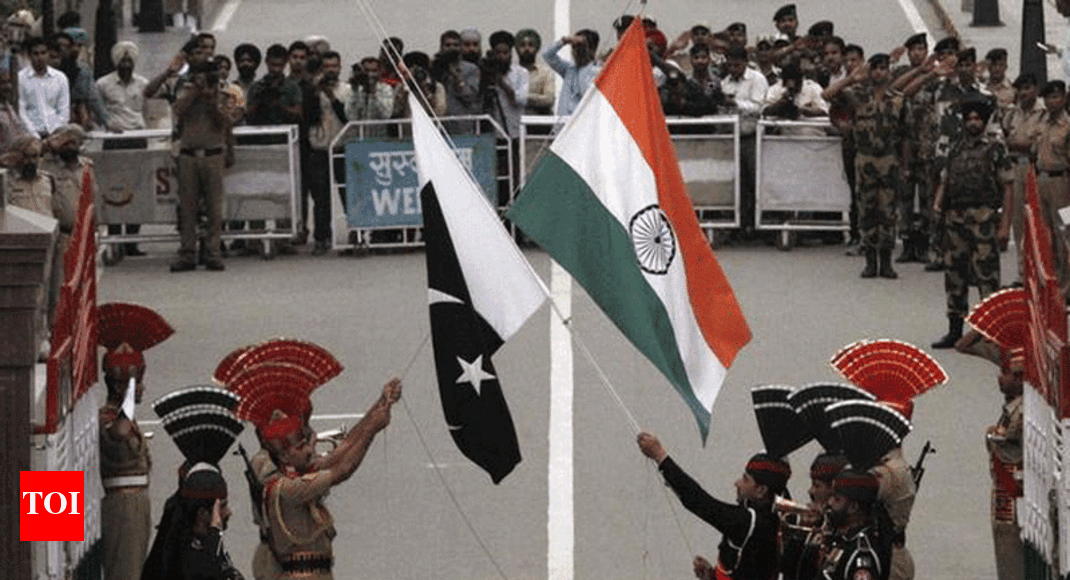 NEW DELHI: India and Pakistan seek to rectify recent harassment by diplomats by reaching agreement under the Code of Conduct (CoC) on the treatment of diplomatic / consular personnel in India and Pakistan. Countries had signed in 1992.
After a spate of harassment here and in Islamabad, the two countries seem to have decided that they can not afford to sink further in this diplomatic quicksleep and have taken steps to minimize such cases over the last five years , 6 days. Both countries have asked each other to speak with diplomats in talks with diplomats in talks here and also in Islamabad between the Indian High Commissioner Ajay Bisaria and the Pakistani Foreign Minister Tehmina Janjua.
"India and Pakistan have agreed by consensus to resolve matters relating to the treatment of diplomats and diplomatic entities in accordance with the 1
992" Code of Conduct on the Treatment of Diplomatic / Consular Staff in India and Pakistan ", 1992 MEA statement.
On the importance of CoC, the former Indian High Commissioner for Pakistan T A Raghavan said the CoC was signed in a tense period of relations between India and Pakistan and was a pragmatic attempt to fatten diplomats of frequent turmoil in bilateral relations. "Although it's often violated by tit-for-tat reactions, it remains a standard invoked to put things back on more stable levels," he said.
Both sides agreed that there had been at least a trace of de-escalation in the last week. The last harassment reported by Pakistan was on March 22. India, however, issued a verbal note to Pakistan earlier this week, and sources here said that there are still "minor" cases of relapses by Indian personnel in Islamabad.

The two countries have once again attempted to prioritize humanitarian issues with India, as TOI reported on March 26, seeking visas for a medical team that will visit Pakistan soon to inspect mentally ill Indian prisoners.
The CoC clearly states that the dignity and personal inviolability of the diplomatic / consular staff of the Sending State and its families must be guaranteed and fully respected by the host State.
The CoC also notes that intrusive and aggressive surveillance and actions such as verbal and physical harassment, telephone line segregation, phone call threats, car chases and unauthorized entry into homes must not be used.
Both countries are also trying to reach an understanding to allow unimpeded construction on both sides. While Indian diplomats can still live without membership in the elite Islamabad Club – the Pakistani Interior Ministry still has to approve of Indian ambassador Ajay Bisaria's membership – India is unwilling to put an end to any disruption to ongoing work on a residential complex for Indian employees in Islamabad. An attack on the complex on 15 February was one of the triggers for the chain of events that eventually led to intimidation charges against diplomats and other employees.
Source link