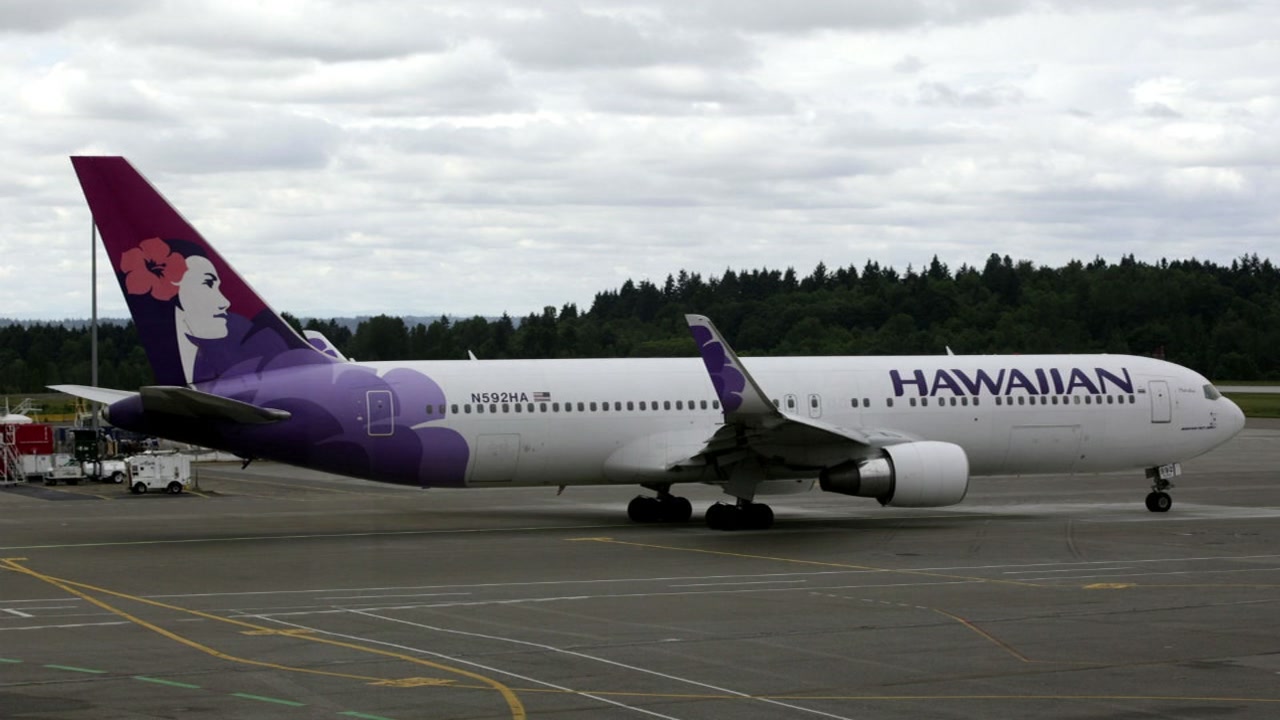 SAN FRANCISCO (KGO) –
A flight attendant from Hawaiian Airlines died on Thursday on a flight to New York, which was diverted to San Francisco International Airport, airline representatives said Friday.
"We are deeply saddened by the loss of Emile Griffith, a member of our flight attendant 'ohana for over 31 years, who died last night during our flight between Honolulu and New York,' said Ann Botticelli, a spokeswoman the airlines.
RELATED: Flight from San Diego to Hawaii for Emergency Landing at Oakland International
Hawaiian Airlines Flight 50 carried 253 passengers and 12 crew members en route to the John F. Kennedy International Airport after moving to Daniel K. Inouye International Airport 4:1
3 am left clock had Hawaii time.
The plane landed shortly after 11pm at San Francisco International Airport. Pacific, said representatives of Hawaiian Airlines.
Botticelli said, "Emile loved and valued his job in Hawaiian and always shared this with our guests, our hearts are with Emile's family, friends and all those who have met him happily."
(Copyright © 2019 KGO TV, All Rights Reserved.)
Source link