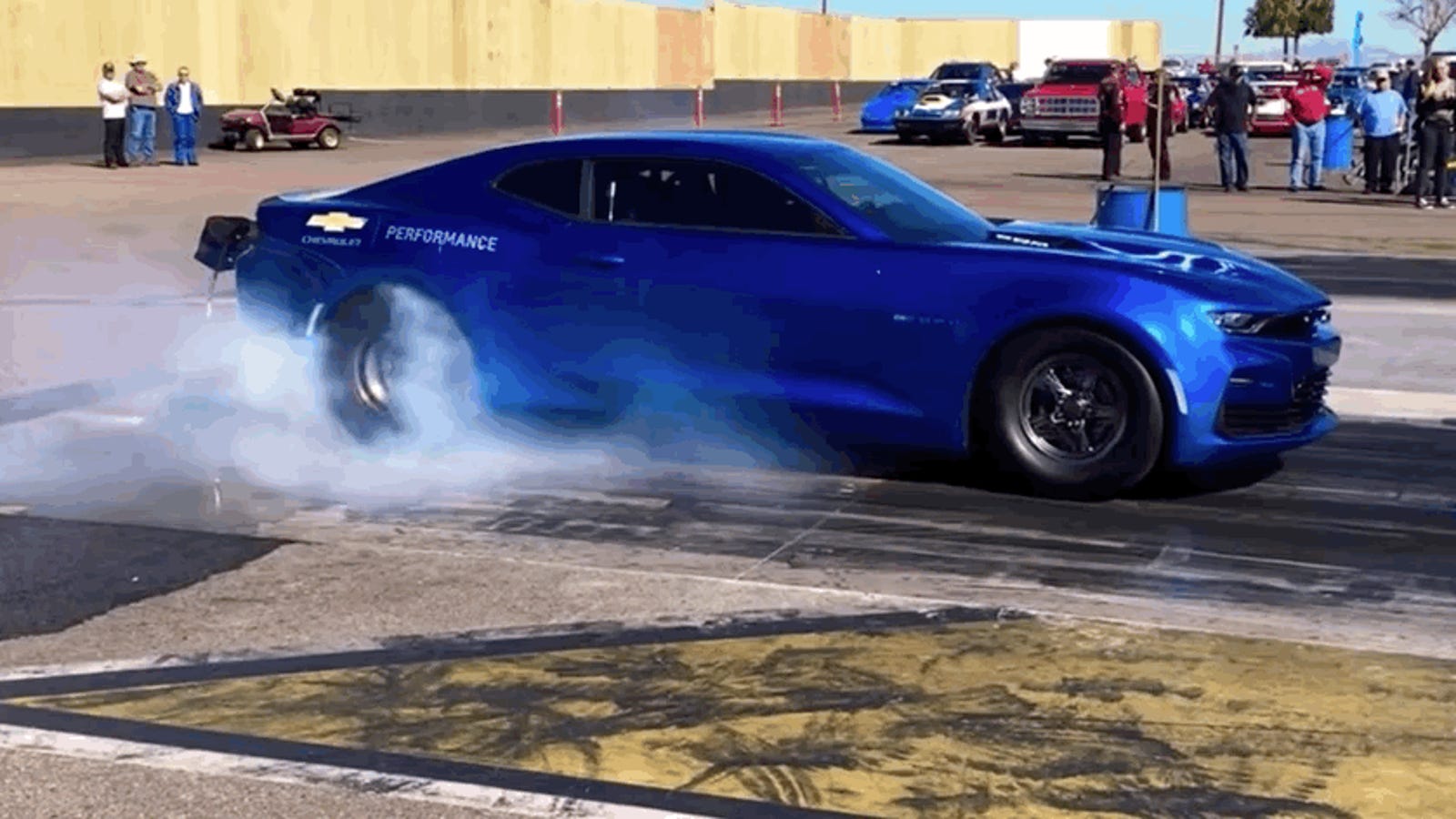 Chevy showed an electric Camaro at SEMA last year, built in part by a Washington State Shop teacher and his students. The 700-horsepower animal was able to reach a quarter-mile time of nine seconds. Well, it was finally time, and although it did not last nine seconds, it was close.
Electric cars are accelerated so much thanks to instant torque that the eCOPO is fast, even though Cody Lane, who had posted the video, reported only 80 percent power. The car was built by GM in partnership with Hancock and Lane Racing and Patrick McCue, a teacher in Bothell, Washington, outside of Seattle, and his students.
The Camaro are powered by two BorgWarner HVH 250-150 engine assemblies, each with a torque of 300 Nm and a total weight of 600 Nm. The car has a 56 percent rear weight, which helps Chevy get started, and as you can see in the video, this could also have something to do with the wheelie the Camaro crashes at the start of the race.
This particular car is not and will never be a production car, although Chevy previously said it could eventually offer box electric motors like the one in eCOPO. Incidentally, COPO stands for "Central Office Production Order". This designation dates back to 1969, when a dealer from Chevy ordered spare parts for the construction of its own Camaro system. Fifty years later it is still happy with us.
Source link