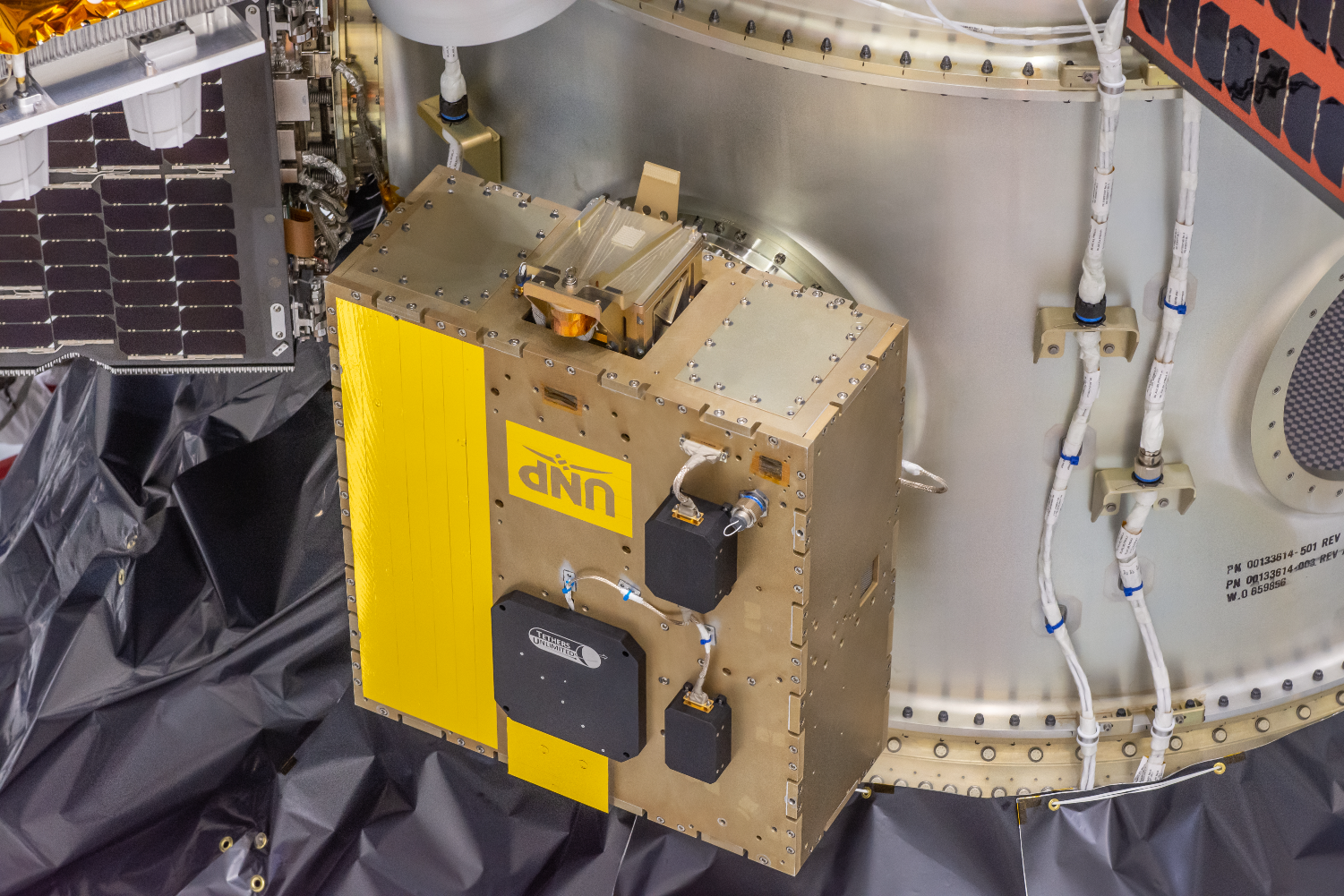 Jason Davis • June 19, 2019
See: Our first image of the Planetary Society's LightSail 2 spacecraft, all buttoned up and ready to go into orbit!
The golden suitcase-sized box you're looking at here is Prox-1 and firmly attached to the stack of spacecraft sitting on SpaceX's Falcon Heavy launch rocket. Above the Prox-1 protrudes the front door of a spring-loaded container called the P-POD. LightSail 2 is located in the P-POD. One week after the Falcon Heavy brings Prox-1 into space, the front door of the P-POD opens and releases LightSail 2.
Here are two pictures from the time when LightSail 2 was integrated into Prox-1 last year. Here is the P-POD with a red zipper that is still attached as a failover if the door pops up during transport:
And here's a picture from just before installing LightSail 2. Notice the long spring in the P-POD:
Yesterday, SpaceX and the Air Force released a large section of the entire payload stack. The stack contains 24 spaceships that are deployed in orbit as part of the US Air Force's STP-2 mission. In this picture Prox-1 is not visible. It is located on the back of the payload stack:
The launch of Falcon Heavy and LightSail 2 is currently scheduled for June 24, 2019 () until today's static fire erupts Test . For more information, visit our LightSail 2 mission page and see "What to expect when LightSail 2 launches into space."
Tags Falcon heavy Here39s installed LightSail Rocket SpaceX39s