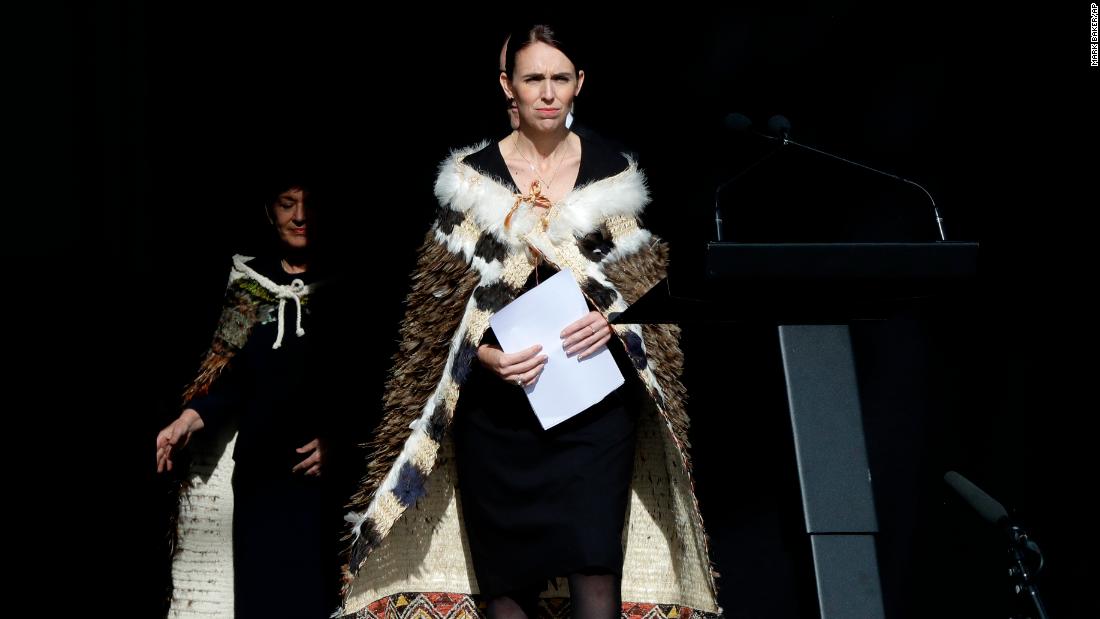 A number of survivors, religious and civic leaders, as well as community members, took to the stage in Christchurch, each being introduced in the country's official languages ​​(English, Maori and Sign Language). A huge crowd of visitors spread out on a lawn in front of them.
In a wheelchair on stage, the survivor Farid Ahmed, whose wife died in the attack, spoke of forgiveness. "People ask me," Why did you forgive someone who killed your beloved wife? "He said." "I do not want a heart boiling like a volcano, a volcano has anger, anger, anger, it has no peace," he said. "I want a heart that is full of love and care and attention full of compassion. "
" He probably experienced suffering in his life and could not handle the suffering in a constructive way, "Ahmed later told the shooter." I do not support his misconduct. I can not deny the fact that he is my human brother. "
Yusuf Islam, formerly known as Cat Stevens, led his Hits from the 70s "Peace Train" and "Don & # 39; t Be." Timid. " But it was Prime Minister Jacinda Ardern who spoke in a feather coat in front of the crowd, who received a standing ovation.
"Racism exists, but here it is not desirable," said Ardern. "An attack on the freedom of each one of us who practices his faith or religion is not welcome here." The 37-year-old has received worldwide recognition for her handling of the attacks as she quickly calmed the Muslim community and tightened the nation's gun laws.
The New Zealanders have a "responsibility" to keep their land diverse and inviting, she told the audience.
announces that Ardern has previously stated that she will never express the name of the suspect, who will be taken to court in early April will appear. Instead, she called 95-year-old World War II veteran John Sato from Auckland, who was known to march against racism on four buses after hearing of the attacks.
"In the last two weeks, we've heard the stories of those who were affected by this terrorist attack: they were stories of courage, stories of those who were born here, grew up here or have made New Zealand their home, and these stories are now part of our collective history memories, they will stay with us forever, they are us, "she said.
"As-Salam Alaikum," she concluded, in Arabic for "peace be upon you."
Source link