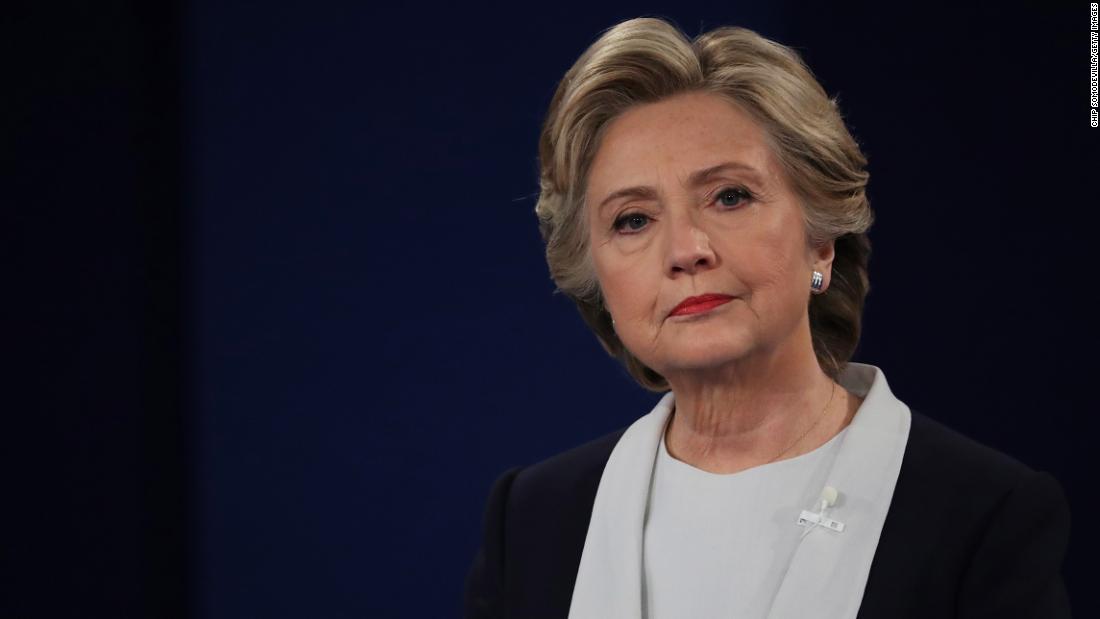 The Democratic presidential candidate of 2016 looked at the printed copies of her e-mails and went to a replica of the Resolute Desk of the Oval Office on Tuesday for a visit to an art exhibition in Venice called "HILLARY: The Hillary Clinton Emails" the creator and curators of the exhibition.
"Hillary Clinton spent an hour yesterday reading her e-mails on my 62,000-page exhibition in Venice," tweeted American poet and artist Kenneth Goldsmith
on Wednesday
. "She's pictured here on a replica of the Oval Office Resolute Desk, stacked with her emails."
Francesco Urbano Ragazzi ̵
1; the collective name for two men working as a curatorial team at the exhibition – told CNN that Clinton had come During the tour, the former US Secretary of State had the opportunity to deal with the 30,000 e-mails sent and received from her private email account when she served the government between 2009 and 2013 – and the same ones that cost her the 2016 presidential election, "the curators wrote in a statement." Clinton sat down an exact imprint of the Resolute Desk of the Oval Office and flipped through their emails for almost an hour. "