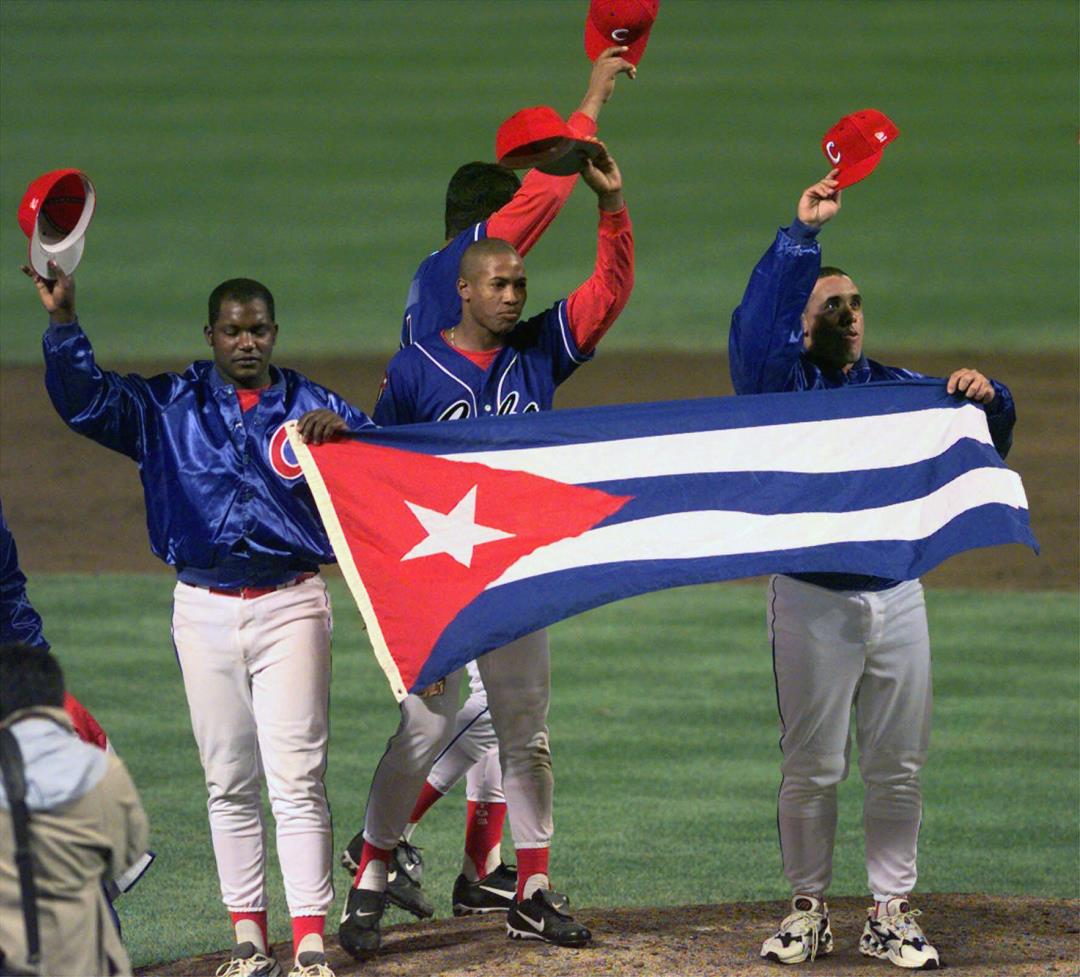 (Newser)
–
Major League Baseball, its players' association and the Cuban Baseball Federation have reached an agreement that will allow players on the island to sign major league contracts without disturbing them. This is an attempt to eradicate the dangerous trafficking that has been going on for decades. The agreement, which runs until October 31, 2021, allows the Cubans to sign similar rules to those under contract with clubs in Japan, South Korea, and Taiwan. For years, MLB has sought to "end the trafficking of Cuba baseball players by criminal organizations by creating a secure and legal alternative for these players to sign up to major club clubs," said baseball commissioner Rob Manfred in a statement.
Depending on the quality of future players, the agreement could mean millions of dollars of future income for the low-carb Cuban Federation, as the quality of players and facilities has waned in recent years as the talents have gone abroad. The agreement is a step forward in relations between the US and Cuba in a time of tensions between Cuba and the Trump government. MLB said the deal was approved by a general license issued in 201
6 by the Ministry of Foreign Affairs' Treasury Control Office, not specifically for baseball. Sen. Jeff Flake, an Arizona Republican, called it a "Homerun Deal" (19459008) and tweeted : "This deal will improve the lives for Cuban baseball players who no longer need to risk any insecure passage to the US."
(Read more Cuba stories.)

var FBAPI = & # 39; 119343999649 & # 39 ;;
window.fbAsyncInit = function () { FB.init ({ appId: FBAPI, Status: true, cookie: true, xfbml: true, oauth: true, authResponse: true, Version: & # 39; v2.5 & # 39; v2.5 & # 39; });
FB.Event.subscribe (& # 39; edge.create & # 39 ;, function (response) { AnalyticsCustomEvent (& # 39; Facebook & # 39 ;, & # 39 ;, & # 39; P & # 39;); }); };
// load the SDK asynchronously (Function (d, s, id) { var js, fjs = d.getElementsByTagName (s) [0]; if (d.getElementById (id)) return; js = d.createElement (s); js.id = id; js.src = "http://connect.facebook.net/en_US/sdk.js"; fjs.parentNode.insertBefore (js, fjs); } (Document, & # 39; script & # 39 ;, & # 39; facebook-jssdk & # 39;)));