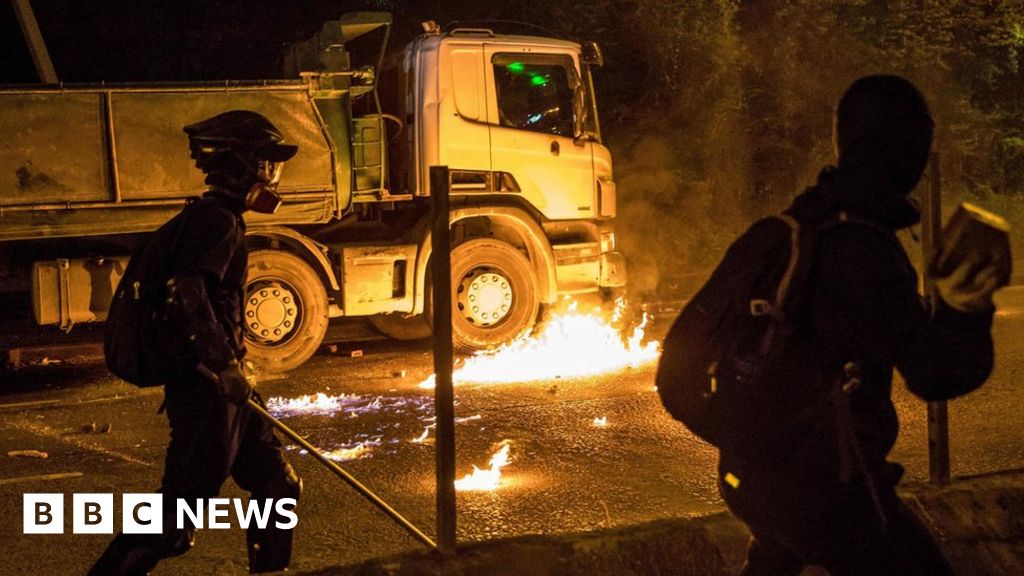 A man died in Hong Kong after being hit in the head by clashes between pro-democracy demonstrators and supporters of the government.
Officials said the man was taken from his job as a cleaning lady during a lunch break when he was hit in the head by "hard objects thrown by masked rioters."
The incident occurred less than a week after the death of a student who had fallen from a building during a police operation.
Hong Kong has been plagued by more than five months of political turmoil.
In a statement on Thursday, the Hong Kong government said the death of the man described as an outsourced worker from the Food and Environmental Hygiene Division (FEHD) was "sad."
Video supposed to be the incident shows protesters and government supporters tiling each other before the man falls to the ground after a punch in the head the following day.
The police claimed to investigate the incident.
22-year-old student demonstrator Alex Chow died last Friday after falling from the edge of a parking lot during a police operation to clear the area. He reportedly tried to escape the tear gas.
Hong Kong witnessed an escalation of violence this week, with heavy street battles, violent clashes at universities, and protests against flash mobs at lunchtime.
On Monday, a police officer shot an activist with a sharp bullet into the torso and a supporter of the government was set on fire by demonstrators.
Why are there protests in Hong Kong?
Hong Kong is part of China, but as a former British colony it has some autonomy and people have more rights.
The protests started in June against plans to extradite the mainland, many fearing that they would undermine the city's freedoms.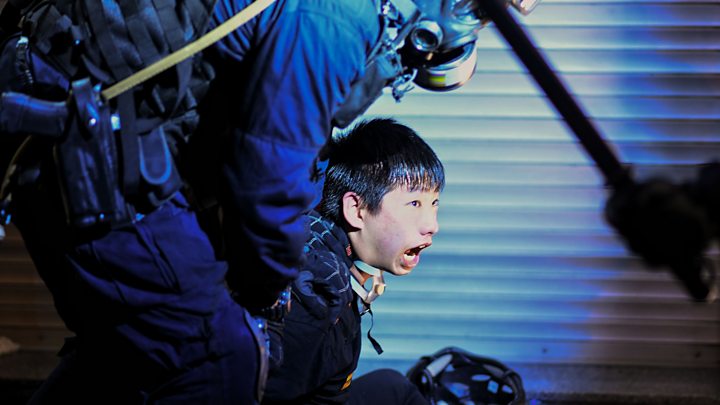 Source link