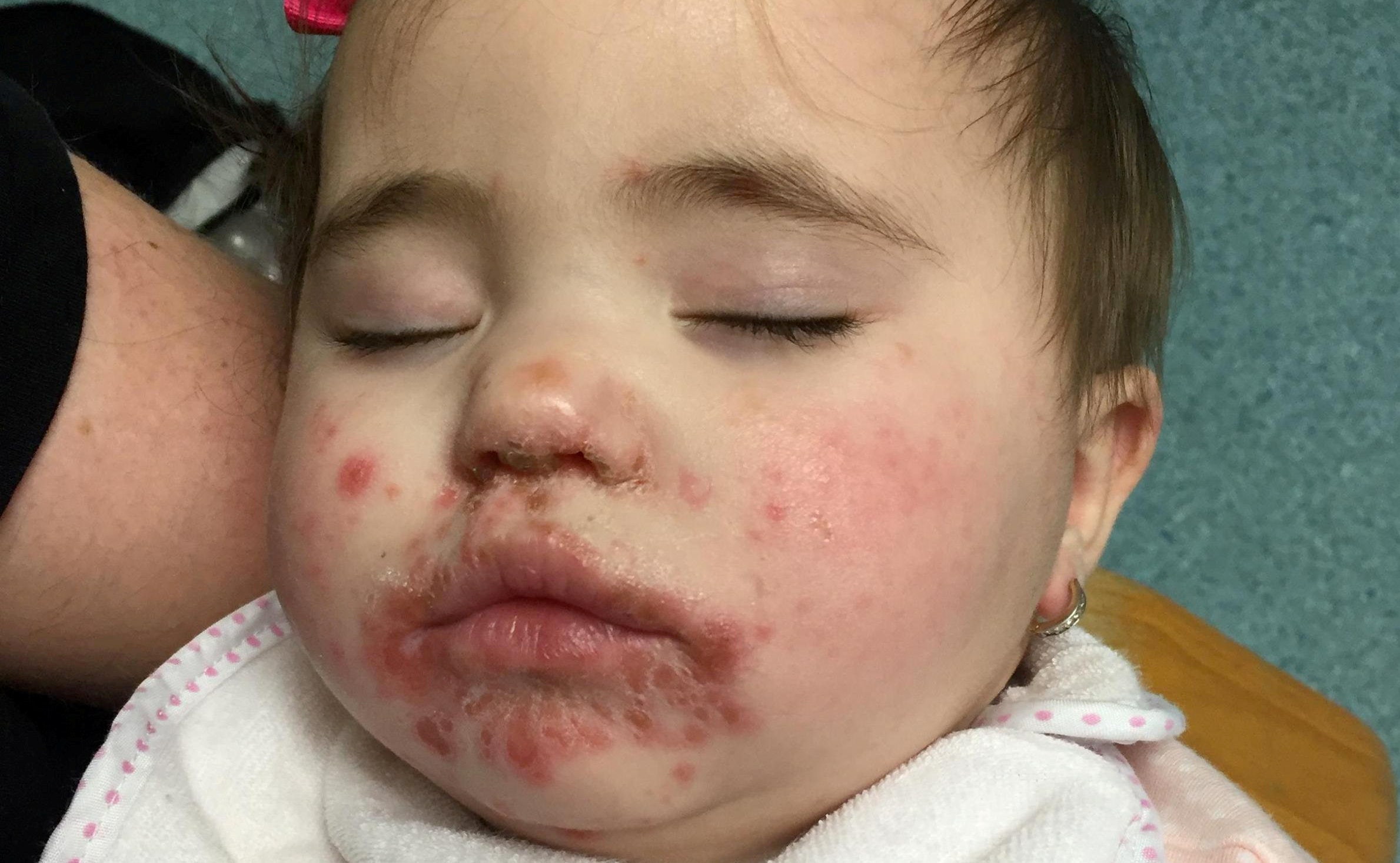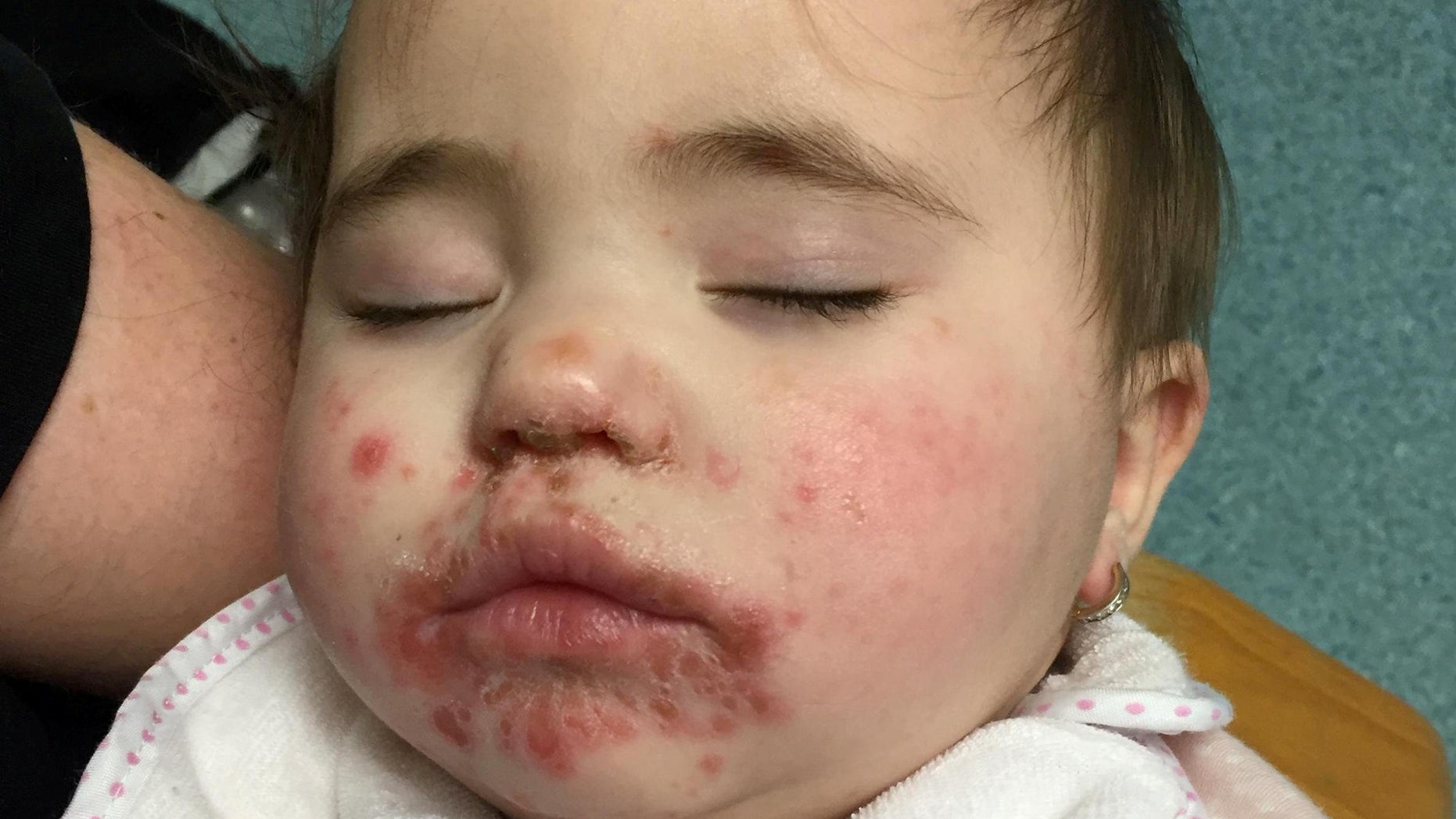 A mother claims she had to wait 24 hours in the emergency room while her 1
0-month-old child was suffering from a hand, mouth and mouth disease.
21-year-old Chelsea Clarke said she was badly treated by employees in A & E after she took her baby Dolcie-Rae to a hospital at extremely high temperatures.
The mother said that her daughter had a rash that covered her entire body in the waiting room at Basildon Hospital on November 24.
"She had a rash on every part of her body that had a rash in her ears and eyes," Clarke said of Laindon.
[19459017DADDISTRIBUTABLETODDLER'SCHILDREN'SCANINESYMPTOM
The young mother was told that her daughter had a hand, mouth and mouth disease and was sent home with medications that night. Around 6 pm The following day Dolcie showed -Rae no improvement.
"We were outside the X-ray at the main office because it was contagious," she said. "Dolcie had not drunk or eaten all day. She had no wet diapers, and they did not seem worried.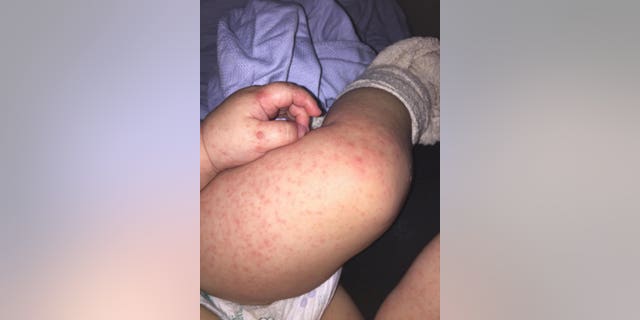 Clarke also claims that a sister laughed when she said that Dolcie had drunk only two ounces of water that day.
The mother said she was disgusted by the way she was treated by the A & E staff.
Clarke and her daughter were waiting overnight at the emergency room before their daughter was taken to Puffin Ward around 2:30 pm on November 26 [19455923] TODDLER IN REMISSION RECEIVES DREAM DISNEY TRIP
"Me Do not really believe that a mother has to wait with a child who is less than a year old so many hours over night is acceptable, "Clarke said.
Dolcie-Rae stayed overnight at the station and was released on November 27th and is now recovering at home.
"The hospital apologized, but it should have come from them," said Clarke. "It should have come from the nurses."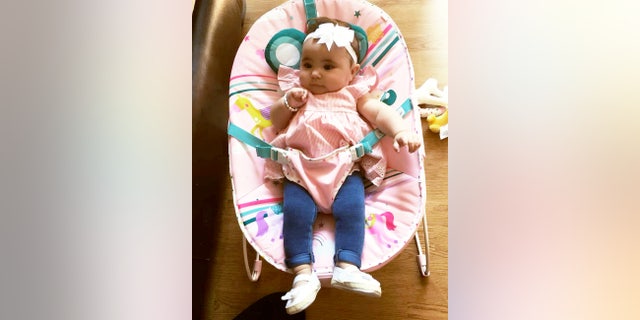 The Basildon Hospital has admitted that Clarke had a bad experience and that the employee is being investigated.
The hospital also apologized to Miss Clarke for her experience, which was caused by a busy employment office. 19659005] Daild Patience, Nursing Director of Basildon Hospital, said: "We want to provide quality care to our patients, and when there are exceptionally high levels of A & E staff visits, hard work is needed to avoid the long waiting times of this patient and her mother and we have personally apologized to her.
The hospital also stated that "action was taken quickly" to file a complaint against the employee, who has since moved to another department.
Source link