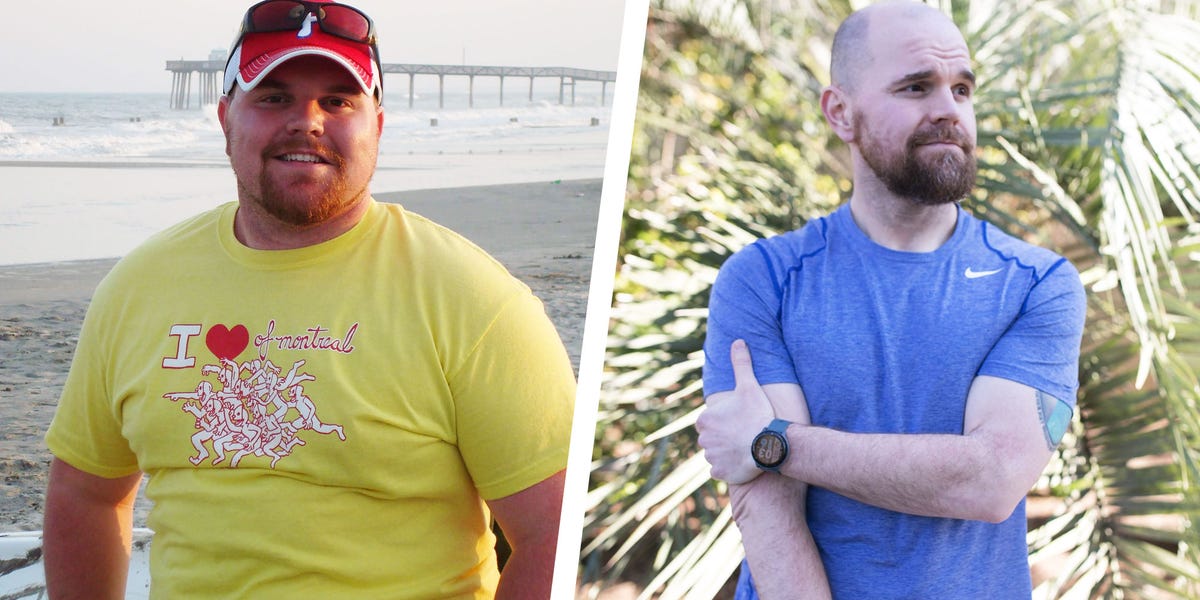 Andy Aupperle had never known himself as anything other than the "big one". Grown up in Texas, of course, he moved to football, where he played as an offensive lineman – and ate like one. The problem was, he continued to eat like a football player for a long time after his active days. "I played huge amounts of video games and ate like crap and weighed in at 280 pounds," he says.
By the end of 2017, 37-year-old Aupperle, who now lives in Princeton, New Jersey and works as a nursing assistant, was convinced that he was happy with his weight. However, when he had to make the transition from size 40 to size 42 jeans, his mood dropped. "I had to change my lifestyle," he says.
In January 201
8, he took the first step and initially focused on his diet. He'd been reading about intermittent fasting-the diet plan in which someone usually eats eight hours and takes "off" for 16 hours. He tried, and the weight started to decrease immediately – 10 pounds in the first 3 weeks. Aupperle increased his fasting window to 20 hours and maintained his calorie intake between 1200 and 1500.
With chips, pizza and tacos he ate salads, chicken and spicy vegetables. Encouraged by his girlfriend, whom he motivated for his motivation, he also started walking – reluctantly. "I was slow and moved so easily," he says. "It was not nice at all, but I enjoyed being outside so I did it again and again." He had set himself small goals – two minutes without stopping, and then extending the time. It was not long before he ran 5km.
Yoga and body weight soon followed, and it all began to add up: he lost nearly 15 pounds a month. In November he had reached his target weight of 175 pounds and lost a total of about 100 pounds. "It took eleven months, but I kept reminding myself that it took me 35 years to gain that weight, it would not change quickly or easily."