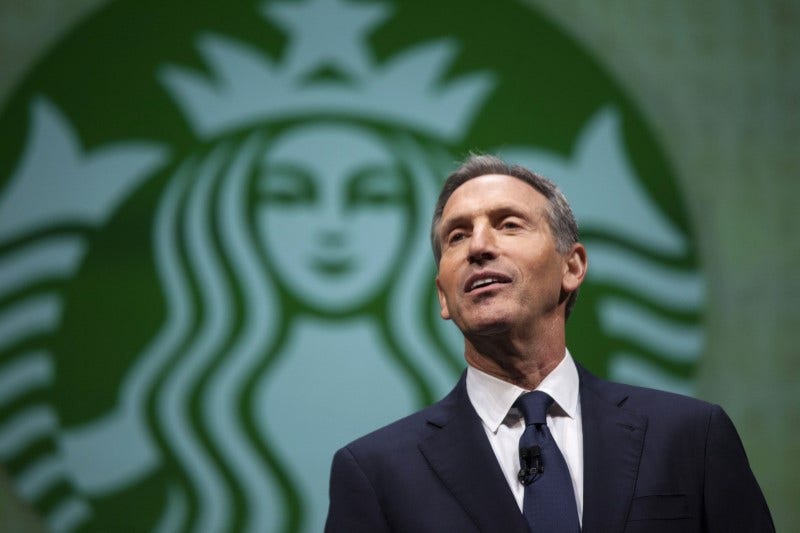 Former Starbucks CEO Howard Schultz suggested President Trump be left out of office for Sunday's "60 Minutes" Sunday night.
"We live at a very fragile time," said Schultz, according to a promotional clip in CBS News. "Not only the fact that this president is not qualified as president, but also the fact that both parties are not consistently doing what is necessary for the American people and engaging in revenge politics every day."
MORE FROM FOXBUSINESS.COM …
After more than 40 years with the company, Schultz resigned as Starbucks CEO in 201
7, although he continues to be the emeritus chairman. Forbes says he has an estimated wealth of nearly $ 3.3 billion.
The 65-year-old, a lifelong Democrat, also said in the 60-minute interview that, according to President The Atlantic, he is seriously considering a presidential run, but has reportedly ceased a full announcement. It has long been suspected that he has political ambitions since his retirement from Starbucks was announced.
According to the Seattle Times, Schultz reportedly reviewed the possibility of starting a campaign as an independent campaign.
CLICK HERE TO OBTAIN THE FOX BUSINESS APP
In an interview last year, Schultz confirmed that he was considering running for public office.
"I think about many things," said Schultz. CBS This Morning. "I said publicly that maybe one of them will be public, but there are a lot of things I could do to help the Americans and help people who are not serving this government by not going for it run for president. We have to see. "
Source link