Thanks to a last-minute sighting before MWC's launch, we got a first glimpse of Huawei's first folding phone, the Mate X . Today the enterprise made it official and it showed it.
First and foremost, the Huawei Mate X differs from the gate of the Samsung Galaxy Fold because it has a "Falcon Wing Mechanical Hinge" that allows the display to fold and leave no significant gap between the folded parts. The display is a flexible 8-inch (8: 7.1
, 2480 × 2200) OLED panel when it is fully extended, but it is split into two when folded. On the one hand you have a 6.6-inch display (19.5: 9, 2480 × 1148), while the other is 6.38 inches (25: 9, 2480 × 892). It's much more of a maximum display design than Samsung's with separate cover displays and a large notch inside. There is little bezel and no notches here.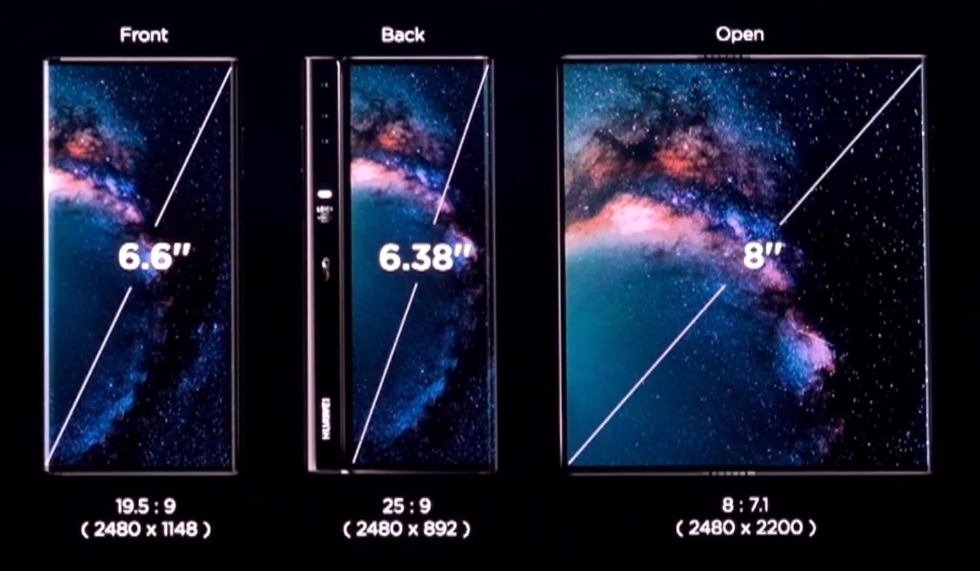 Inside are a Kirin 980 processor, Android 9 "Pie" and EMUI 9.1.1, 8 GB RAM. 512 GB memory (with SD support), triple camera (40 MP wide-angle + 16 MP ultra wide-angle + 8 MP telephoto lens) Bluetooth 5.0, USB Type-C port, 4500mAh battery, 5G connectivity, fingerprint reader and 55W SuperCharge – currents a body that drops to 5.4mm when unfolded (camera not included). The safest it is maxed out.
For software Huawei does not seem to have worked on special tricks. You really only get a smartphone experience when the phone is closed, and a wider tablet experience once you open it. I think that's cool enough.
The Huawei Mate X will be released in mid-2019 for a starting price of $ 2299.
To capture the presentation, click the Play button below. 21 and the beginning of the Mate X section.
Source link