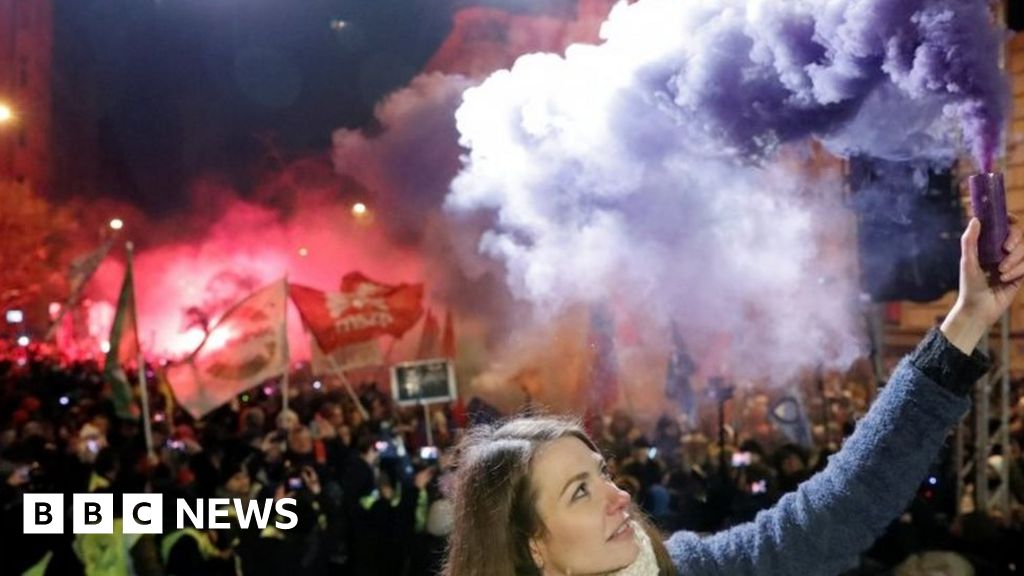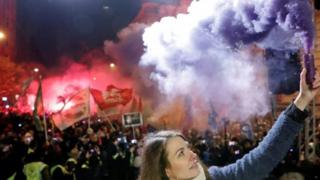 About 1
0,000 people have risen in the Hungarian capital Budapest against new labor laws, which were called by the opponents as a "slave law".
The crowds marched towards Parliament and the State TV Headquarters, which called for the fourth and biggest protest since the laws passed last week.
Police fired tear gas to disperse demonstrators near the TV station.
New rules mean that businesses can claim up to 400 overtime per year and delay payment by three years.
The government of Prime Minister Viktor Orban says that labor reform benefits both workers and companies in need of it
Viktor Orbans Hungary: The Whole Story
Hungary's Country Profile
The Sunday demonstration was attended by trade unionists and students led.
The event was named "Happy Xmas Prime Minister". Mr. Orban is viewed by his opponents as increasingly authoritarian.
The prime minister denies the statement.
His ruling Fidesz party said the protests are the work of foreign mercenaries paid by US-born US billionaire George Soros.
Mr Soros denied the allegations as lies intended to give the Hungarian authorities a false external enemy.
Source link