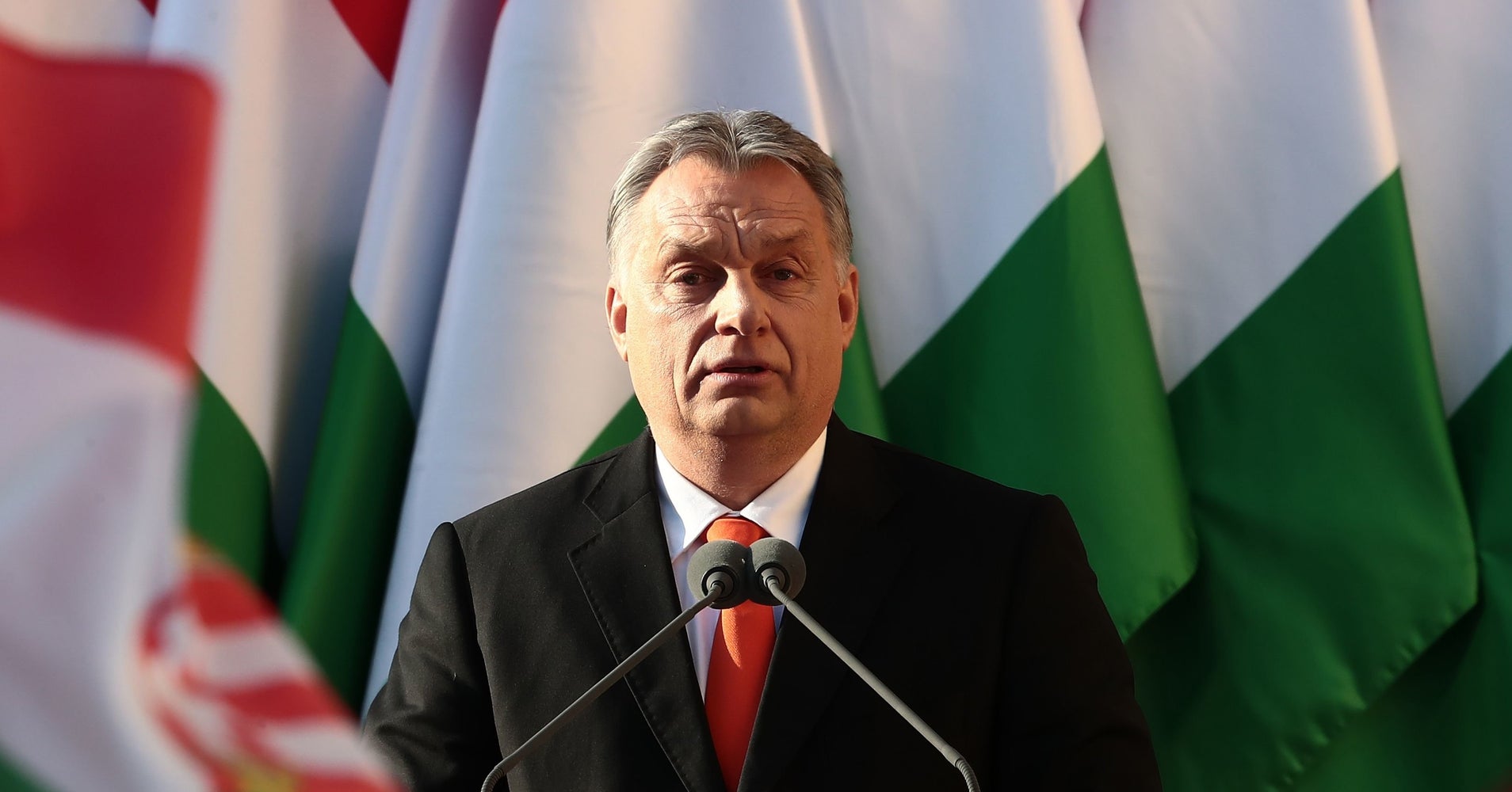 BUDAPEST, Hungary – The leaflets, allegedly by ISIS activists looking for apartments in the capital, appeared in Hungarian post boxes last week.
"We are looking for an apartment for Mohamed Hassan and his family! Motto: Allah Akbar!" Read the text under a photo of a bearded man with automatic weapons and three children in military uniform.
The letters were of course fake and just the latest anti-immigrant incitement in a strange and bitter-fought election that will be decided on Sunday. But it's unclear who sent her. Despite a law requiring clear labeling of the campaign material, there was no information on who printed or distributed the leaflets.
"This is clearly a propaganda vehicle of the political campaign," said Marta Pardavi, co-chair of the Hungarian Helsinki Committee, a human rights group. Pardavi says the leaflets reflect government anti-migration messages and warnings of terrorists waiting outside the gates to join.
"It's somewhat ridiculous," added Pardavi. "Unless you've been led to believe that's real, there are migrant hordes invading Hungary."
Muslims comprise only 0.4 percent of the Hungarian population . But Prime Minister Viktor Orbán and his Fidesz party regularly warn of "Muslim invaders" threatening the country.
"The language is like there is a war in Hungary," said Pardavi.
Orbán's leadership may seem like a right-wing feverish dream in which identity politics and fear of outsiders trump everything else.
Not only Muslims are targeted. Orbán's chief of staff recently fell on the country's Roma minority and said : "We've been living with the Gypsies for 600 years, and we have not been able to integrate them yet." Last month, Orbán warned of a "international" enemy who "speculates with money" which critics interpreted as an anti-Semitic attack.
Last year, the government also launched a poster campaign against 86-year-old American billionaire George Soros, whose Open Society Foundations are funding a number of liberal projects and organizations in Eastern Europe.
Soros, a Hungarian Jew, emigrated to the United States after World War II. A leading Jewish organization in Hungary asked Orbán to end the campaign and said it was a deputy for anti-Semitism – which the government denies.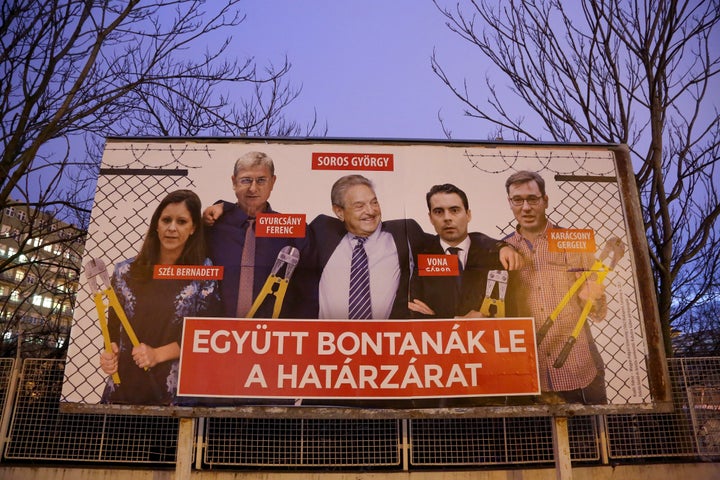 In an interview with HuffPost in Budapest, the spokesman for the government said: Zoltán Kovács said that the accusation of anti-Semitism is "always the last resort in the liberal area". He added, "We do not care about the lineage of Mr. Soros, we are interested in what his designs are."
Kovács studied like Orbán at Oxford University on a scholarship paid by Soros, and Kovács spent years a Ph.D. simultaneously Soros-funded Central European University, which the government now rejects. But the two men do not seem to feel warm feelings towards their former benefactor.
During a radio program last month, Orbán described organizations sponsored by Soros as the country's biggest enemies and persecuted last week claiming that the billionaire had 2,000 agents working on overthrowing the Hungarian Government and install pro-migration politicians. Soros, meanwhile, has rejected Orbán's personal attacks and denounced his actions against NGOs in Hungary, calling the prime minister "the leader of a mafia state."
Orbán has long been dragging members of the European Union into anti-Muslim speeches and anti-immigration policies, including the rejection of an EU-mandated refugee quota and the spending of millions on a border fence.
He is an idol to extreme right-wing figures such as the French Navy Le Pen and former White House strategist Steve Bannon, who called Orbán "heroes" and recently visited Hungary. Right across Europe and the United States, far-right nationalists and populists are now awaiting Orbán to win elections and stay in power.
The nationalist government of Poland followed Hungary's example and challenged the EU rules and norms while mimicking Orbán's threat to the rule of law.
"It's not just a Hungarian matter or a matter for Hungarian civil society, but more important for its export value," says Pardavi. "What will prevent this spreading to other states like a contagious disease?"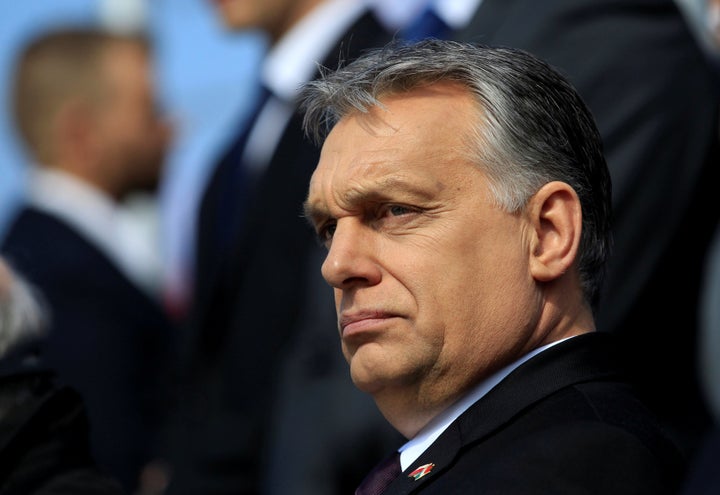 Under the pretext of legislative reform, Orbán undermined Hungarian justice and conquered all independent state institutions, said Kim-Lane Scheppelle Professor of Political Science at Princeton University, previously at the Hungarian Constitutional Court.
He "put them together with his own people and released them to make sure the opposition was as small as possible and as harmless as possible," said Scheppele.
Orbán also installed loyalists on state television and radio while his co-workers were buying up several private media. On Saturday, a large Pro Orbán news site published an article that offered Lauren Southern the Prime Minister's support, and earlier this week he released a modified clip, "The Lord of the Rings," in which Orbán attacked his cavalry against Soros. Orc army.
Today, Orbán and his allies control a lot about how the Hungarians get their news. In dealing with dissenting voices, Orbán and his spokesman aggressively persecuted the media at home and abroad.
Kovács writes an official government blog that constantly criticizes negative government coverage and protests against reporters and outlets such as The New York Times for providing a narrative of Orbán's political opponents and Soros.
Orbán has also prosecuted human rights groups, including Amnesty International and the Hungarian Helsinki Committee, with the "Stop Soros" legislation, which grants NGOs that receive more than € 25,000 in foreign assets, as "foreign entities "High taxes must be paid on donations and harsh penalties for non-compliance.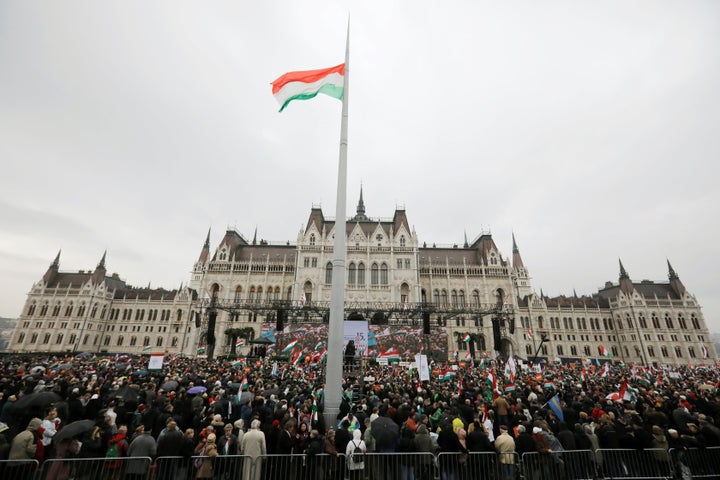 Most observers believe Orbán will win a fourth term, in part because the opposition between left and liberal opposition parties and right-wing Jobbik party has broken in recent years to rebranding itself as more moderate than Fidesz. But the election has been tougher than the observers have expected, and the uncertainty has apparently compounded the vicious campaign.
There may not be many actual refugees or migrants on the streets of Budapest. But her pictures are everywhere. Orbán's government has installed posters throughout the city showing a number of migrants at a border, overlaid with a large red "stop" sign – the same photo that was widely used by anti-EU politician Nigel Farage In the recent Brexit campaign in the United Kingdom in 2016.
Proponents of democracy are concerned about the recent escalation of rhetoric, especially after Orbán's speech on 15 March. The Prime Minister said to a rally of thousands of supporters in Budapest that after the vote the government would seek their opponents and take "moral, political and legal revenge".
"A constant of his career is that he was always a politician who had very clear enemies," said Zsolt Enyedi, a Hungarian political analyst and professor at the CEU
. "For him, politics is a struggle, and it It's hard to imagine that he does not do that anymore – it's like a shark that does not swim. "