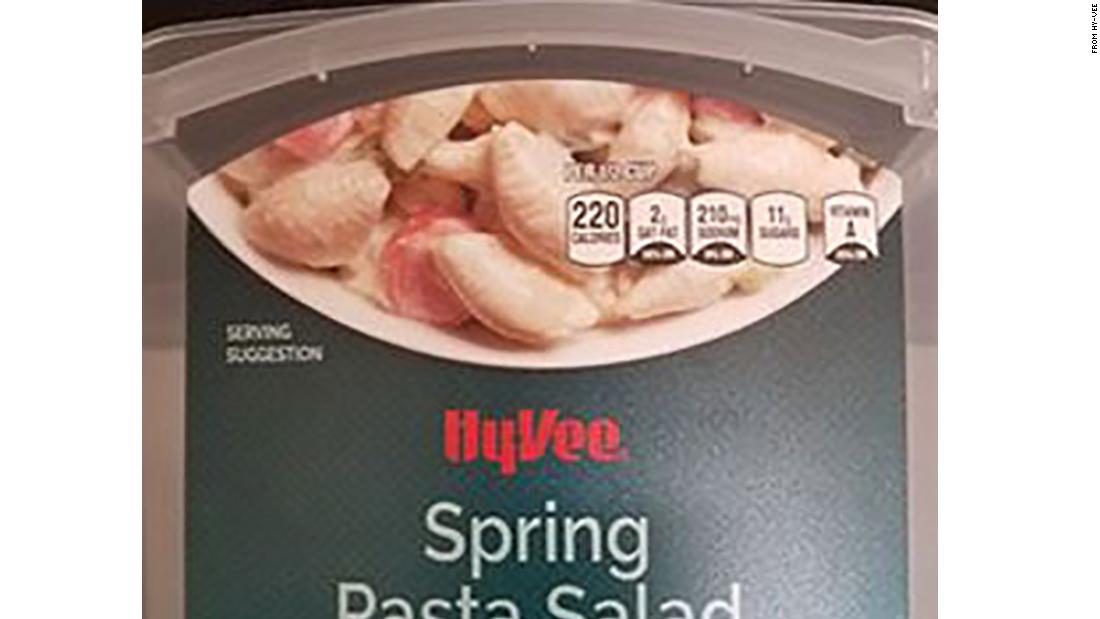 Hy-Vee, based in Iowa, sold Spring Pasta Salad's 1-pound and 3-pound plastic containers in eight states.
The states are Iowa, Minnesota, Nebraska and South Dakota – where the salmonella diseases have occurred – and Illinois, Missouri, Kansas and Wisconsin.
The product was produced between the 1st of June and the 13th of July. The packages have expiration dates between the 22nd of June and the 3rd of August.
Customers should dispose of the product or return it to a Hy-Vee store.
Symptoms of Salmonella infection include diarrhea, fever and abdominal cramping, which typically occurs 1
2 to 72 hours after contact with the bacteria. The company first heard of the possible connection to the diseases on Monday night and voluntarily withdrew the salad from the store.
Symptoms last for four to seven days, and although most people get better without treatment, some may require hospitalization for severe diarrhea.
Hy-Vee's phone number is 1-800-772-4098. It has more than 245 shops.
Correction: This story has been updated to correct the timeframe for reporting the diseases to Hy-Vee.
Source link