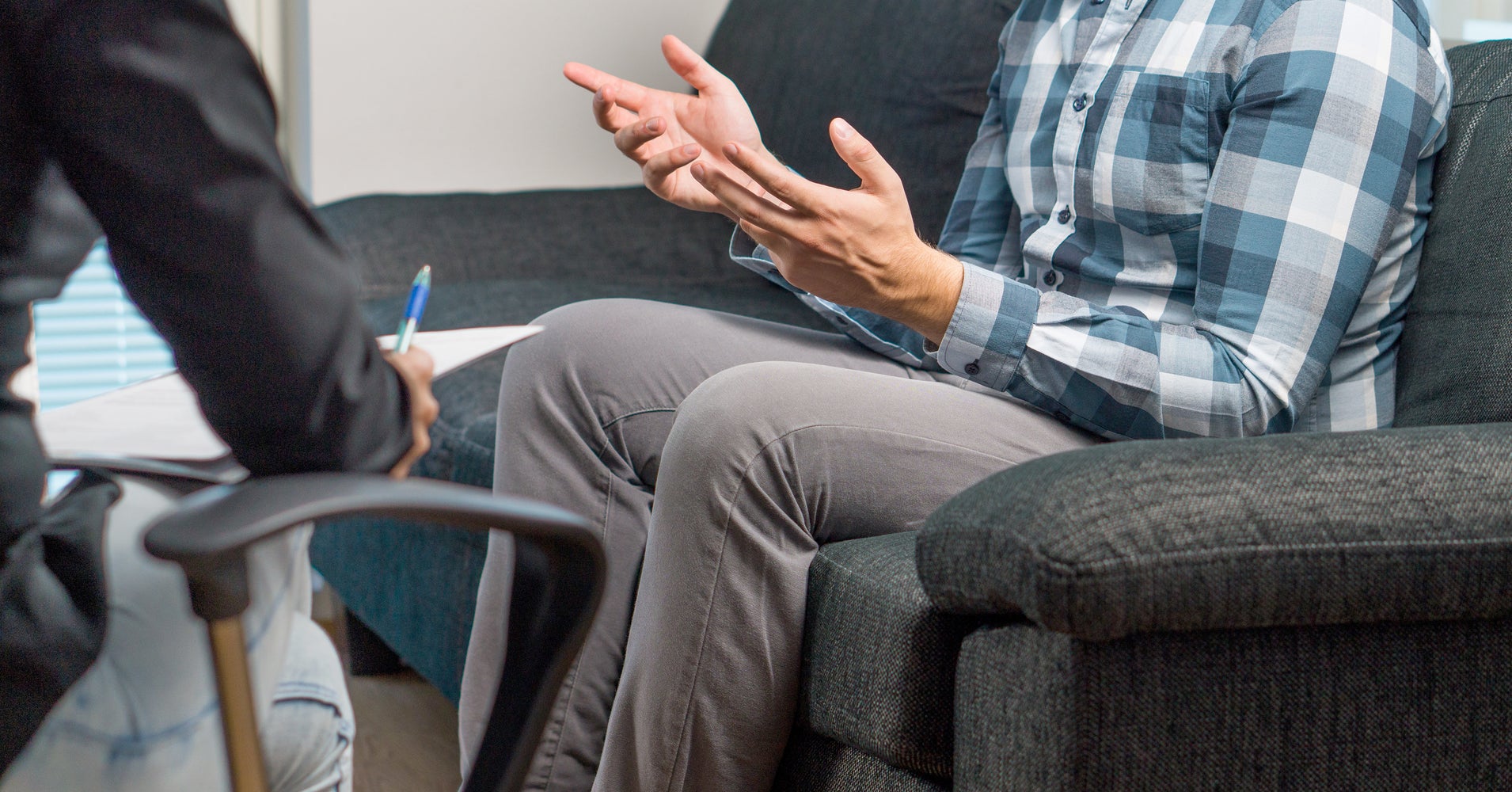 Note to Readers: This article contains a graphic and disturbing content.
I was 14 and worked as a babysitter when thoughts came.
What if I wanted to do something to the child I was caring for? What if I went to his room while he slept and hurt him?
Logically, I knew that I did not want to abuse this or any other child. But the thoughts were smarter than me. They were difficult and had a refutation for every confirmation I gave myself.
Maybe you have already harmed him hinted at the thoughts. Maybe you have darkened it in a dissociative trance and therefore you can not remember it. Maybe you've been so traumatized that you've hurt this kid, that you've blocked the memories.
Panic accompanied my thoughts and made things even more confusing. The child was sleeping, he was safe. But I did not care about the thoughts. Keep checking they told me. Every time I looked into the child, he was fine. But that did not stop the thoughts. Or the panic. In fact, it tightened both.
Summer break came, but brought no relief from the frightening images of hurting people. I lived in a steaming panic for months. My parents went on vacation: What if I raped and murdered the woman who took care of me? I visited the family: What if I started to sleepwalk and follow my cousins?
It was a lot of pressure for a young teenager.
When I learned to drive, every bump became a child on a bike. I would walk around the block looking for blood in the street or a mutilated Huffy, sometimes more than once. For months I spent months looking for police accident reports to make sure there were no unresolved matches and no runs.
I knew that I could not tell anyone what I thought and felt. You might think I'm dangerous or crazy. Maybe they would call the police or send me to a mental hospital. Maybe both.
Living with such a strange secret was stifling. I tried my best to hide it, but my parents could say that I was upset. Still, I never told them what I thought. Instead, I just choked on the panic and stormed as best I could.
Later, when I was living in my 20s in New York, I was surrounded by potential "targets" that I feared hurting.
What if I got into this train car and attacked this little kid on the way to school? [1

9659021] What if I got genital warts and passed them on to the woman I was with and she got cervical cancer? Better take another train, go to the free clinic better, just to be sure.
I could not eat. I could not socialize. I could not work. I could not bear it.
When I was almost 30, my intrusive thoughts became so painful that I knew I had to kill myself or seek therapy. I did not want to destroy my family, so I decided to test the therapy first. It was so intimidating to explain someone else's thoughts.
But I did it. I sat there in front of a nice therapist and told my secrets to someone for the first time. Merciful, he understood, with empathy and professional support. It was a great relief. Still, this therapist was not an expert on OCD, especially the more subtle way I had. He helped me, but it was clear that he did not know how to fully handle this kind of thought. Luckily, he did not think that I had any of those thoughts or that it was me or that I was crazy. But he did not know what else to do, and finally my first round of therapy broke out. I was scared and pursued the thoughts of hurting people.
Desperately, I searched the Internet for a story that sounded like mine. And then, after years, I finally found one. It was on a Wikipedia page titled "Intrusive Thoughts." The entry said that most people had terrible thoughts, but that some were fixated on them. Especially those who have a lesser known form of obsessive-compulsive disorder called primary obsessive obsessive-compulsive disorder.
Known as "Pure O," this disorder presents itself without the compulsive ritualization so often associated with OCD. Those of us with Pure O are not hand washing machines. We do not have to count how many times we turned the light switch on and off. Pure O is everything in the head.
Pure O, I also learned, exploits the worst fears and the most cherished values ​​of those affected. An empath like myself is afraid that they might become dangerous and hurt someone. A devout religious man is afflicted with blasphemous thoughts. A loving new father worries that he will molest his little son while he gives him a bath. Someone else is scared that they are gay. Also, those with Pure O are scared that they've already played their worst thoughts, though the logic says otherwise.
I could refer to everything. It was the first time that I had read something that suited my experience. The thoughts and the panic remained, but at least I was no longer alone.
Pure O, I have learned, is harmful and difficult to shake, but fortunately easy to handle. A specialized type of cognitive-behavioral therapy that focuses on exposure to the frightening thoughts works best. Although it is frightening to start with this treatment, in which the victim is repeatedly confronted with his worst fears, the repeated exposure to an intrusive thought by the hands of a trained therapist reduces its effect. When the brain and the body learn that intrusive thoughts are not actual threats, the patient becomes desensitized for them by managing their fears and breaking the cycle of panic and reassurance – the search for pure O -.
I was lucky enough to find a cognitive behavioral therapist specializing in Pure-O therapy. The treatment was scary and grueling, but my therapist believed in me and I refused to give in. My therapist trained me to lean into an intrusive thought as he showed up and advised me to enjoy the bloody details as I sat through the panic The other side.
I have learned that avoidance is what teaches the body that a thought is an actual physical threat. Each time you try to shake off your intrusive thoughts, it just makes them stronger, confirming that the body was right to respond with panic and to stimulate an ever-increasing cycle of anxiety.
For a few years, my therapist and I worked our way up and intensified the shots. I found a news article about children who were abused and read it every day. Finally, I wrote a "letter of confession," in which I set out my worst "crimes," and read that again and again. Exposing myself to this thought and sitting by the fire of panic until it subsided, I learned to manage my pure O.
It was a few years ago that I discontinued therapy, and although the intrusive thoughts still come occasionally I now have the tools to deal with them. I have not had a panic attack for a long time. While managing my Pure O is an ongoing thing, it is no longer in the foreground of my thoughts. Although I know that life and its tragedies can put a pure-O sufferer back into a cycle of intrusive thoughts, avoidance and panic, I'm confident that I now have the ability to manage something like this. And if not, I know where I'm going to get more help when I need it.
I can not believe how much the right treatment has changed my life. I no longer feel isolated and alone. I'm still scared, but it's no longer toxic and life-threatening. Unwanted thoughts of hurting people no longer stifle my breath. They come, I acknowledge them and then they go. I am incredibly thankful.
Since I finished my treatment, Pure O has gained more and more recognition among psychologists and the public. OCD Online is a great place to start if you think you are dealing with Pure O. Have no fear. Look at it and know that you are not the only one.