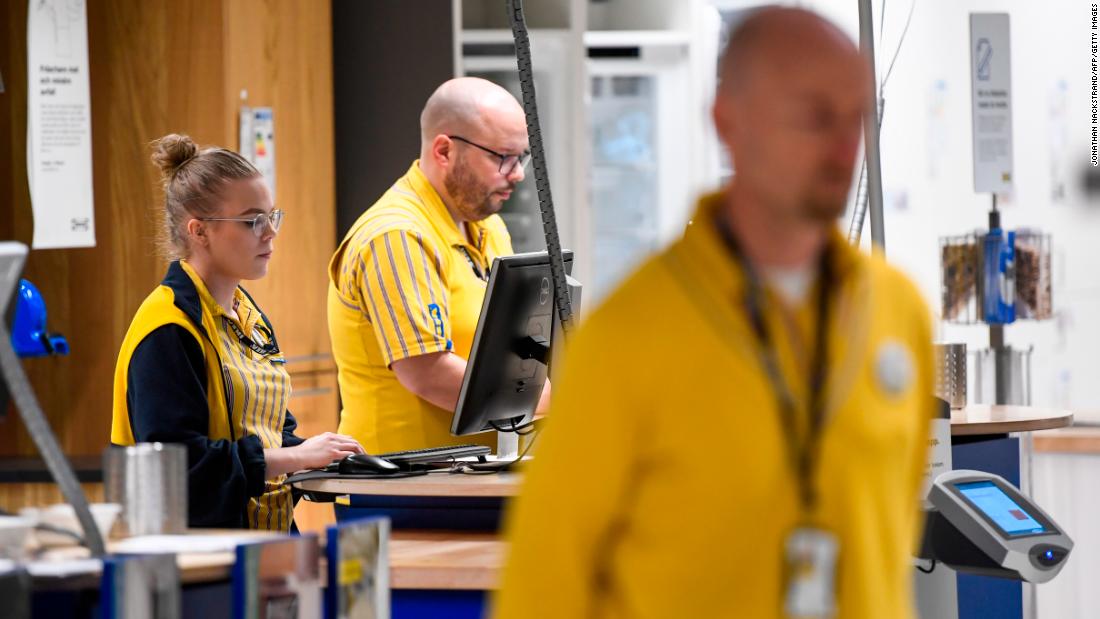 The Ingka group, which owns and operates the majority of Ikea stores, said Wednesday it should reduce its workforce worldwide by 5% and move towards smaller stores and more online shopping. The company will lay off around 7,500 employees.
"We recognize that the retail landscape is changing at a pace and pace that we have never seen before," said Jesper Brodin, CEO of Ingka Group. "As customer behavior changes quickly, we invest and develop our business to better meet their needs."
The cuts will affect administrative and support jobs. Ikea said less than 75 jobs will be lost in the United States.
With Ikea mining a large number of jobs, it also plans to open more positions than it eliminates. The restructuring could lead to the creation of 1
1,500 new jobs, with 30 small-scale shops with smaller formats emerging in 30 cities around the world, Ikea said. Ingka currently owns 367 Ikea stores and employs 160,000 people from Ikea's 208,000 employees worldwide.
"We will put more emphasis on making our existing businesses even better and taking the opportunity to renew and reinvent our business in a way inspired by our role models, history, culture and value," said Brodin.
Ikea recently opened its first store in India and is planning another 25.
Source link