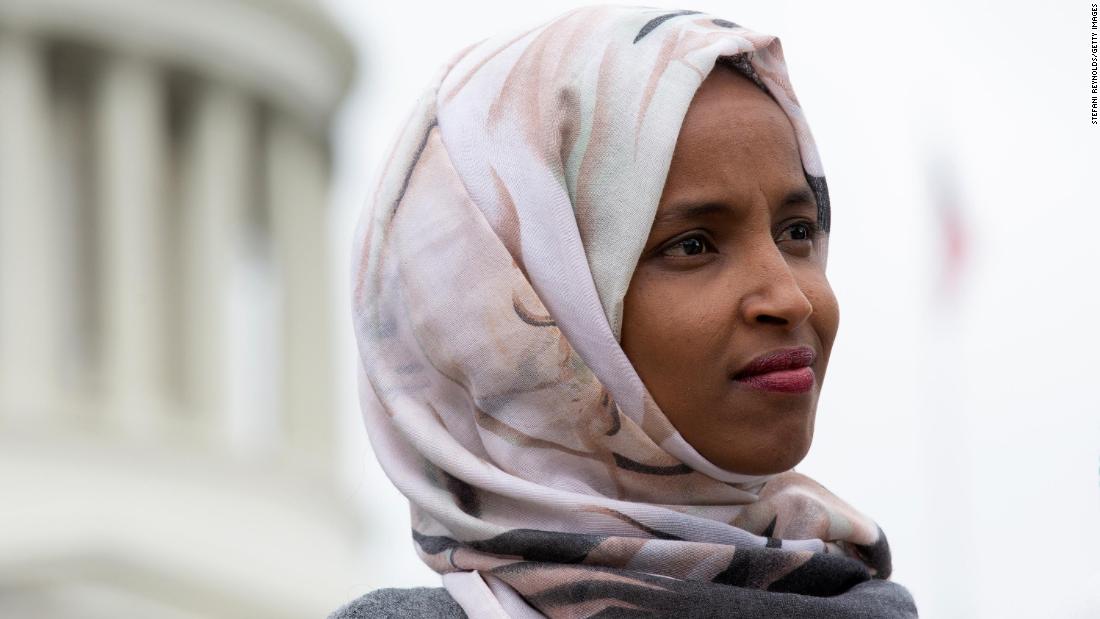 "Congress has the constitutional right to declare war, the President does not, the Secretary of State does not, and Saudi Arabia certainly is not," said Omar, a Democrat from Minnesota, to Erin of CNN Burnett on "OutFront". "I think we need to make sure Americans understand that this government – weather maps or crowds – is untrustworthy, to give us the complete information we need to make a decision as to whether we are should go to war with Iran or not. "
" We are not in a position to think about another endless war, and I really hope that my fellow members of Congress press this government to step back and find out how we use diplomacy to de-escalate the situation, "she added.
Omar refers to the lies of the former Trump administration after Trump told reporters Monday that Iran was behind the attack on oil facilities in Saudi Arabia. The Democrat newcomer referred specifically to Trump's multiple false claims that hurricane Dorian Alabama was likely to hit, and to a controversy that unfolded immediately after his inauguration in 2017, when then-White House spokesman Sean Spicer said That Trump's inauguration amount was the largest that ever stood in contradiction to all available data.
Trump said on Monday he "did not want to face new conflicts, but sometimes you have to." Marc Short, Vice President's Chief of Staff, told reporters Monday morning that he may not refer to military action.
"I think Locked and Load is a broad term and speaks of the reality that we are all far safer and safer domestically from energy independence," said Short.
When Trump prepares for a re-election in 2020, his government continues to be dogged by a remarkable lack of public confidence in White House information, such as the lies Omar cites.
A CNN / SSRS Survey The study published last week shows that 71% trust in just a little or nothing of what they hear about official White House communications, much the same as the 68% who end in 2017 thought.