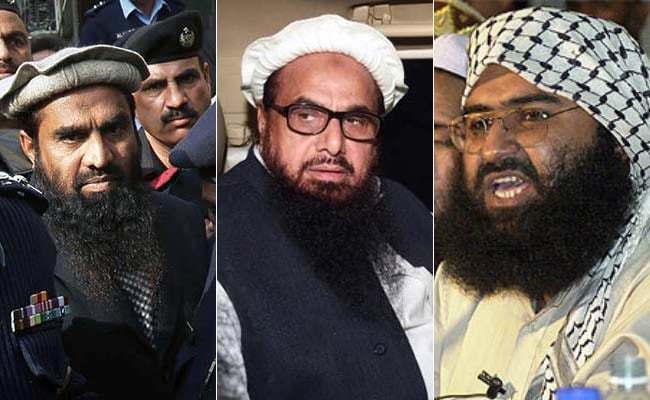 Pakistan has been "gray listed" by the FATF for its failed counter-terrorism and terrorist financing
New Delhi:
India has welcomed the decision of the Financial Action Task Force or the FATF, a global anti-terrorist organization , Money laundering to put Pakistan on the terror list. Pakistan, which was classified as non-financing, was put on the "gray list". New Delhi also hoped that Islamabad would now take credible steps to address the serious concerns of the international community over Pakistan's terrorism.
Raveesh Kumar, the State Department's official spokesman, said, "India welcomes the decision by the Financial Action Task Force (FATF) to include Pakistan in its compliance document (gray list) for oversight by the International Cooperation Review Group."
New -Delhi, he also hopes that from the Global Watchdog will be met in time by Islamabad.
"We hope that the FATF Action Plan will be timely adhered to and that Pakistan will take credible action to address global issues related to terrorism emanating from any territory under its control," said the State Department spokesman.
India seeks global action against Pakistan to allow terrorist safe havens in its territory and in areas under its strong occupation. New Delhi also urged to punish Pakistani terrorists involved in a series of terrorist attacks in India, including the 2008 attack in Mumbai.
"Pakistan has committed itself at the highest political level to global concerns over the implementation of the FATF standards to combat terrorist financing and combating money laundering, in particular with regard to UN designated and internationally banned terrorist units and individuals Freedom and impunity with such designated terrorists as Hafiz Saeed and organizations such as Jamaat-ud-Dawa, Lashkar-e, "Taiba, Jaish-e-Mohammed, who continue to operate in Pakistan, disapproves of such obligations," said Mr. Kumar.
Islamabad's Diplomatic Efforts to Prevent It from Being Put on the Terror Watching List on June 27th Because Pakistan was unable to curb terrorism and its funding, it was officially placed on the "gray list" of the FATF [1
9659004] According to a report by the Pakistani newspaper Dawn, Pakistan has a committee d to a 26-punk te Action Plan to be implemented over the next 15 months. The plan involves the complete blockage of the finances of terrorist groups such as Jamaat-Ud-Dawa, Falah-i-Insaniat, Lashkar-e-Taiba, Jaish-e-Muhammad, among others. Otherwise, Pakistan could be blacklisted, which would have severe trade and economic consequences.