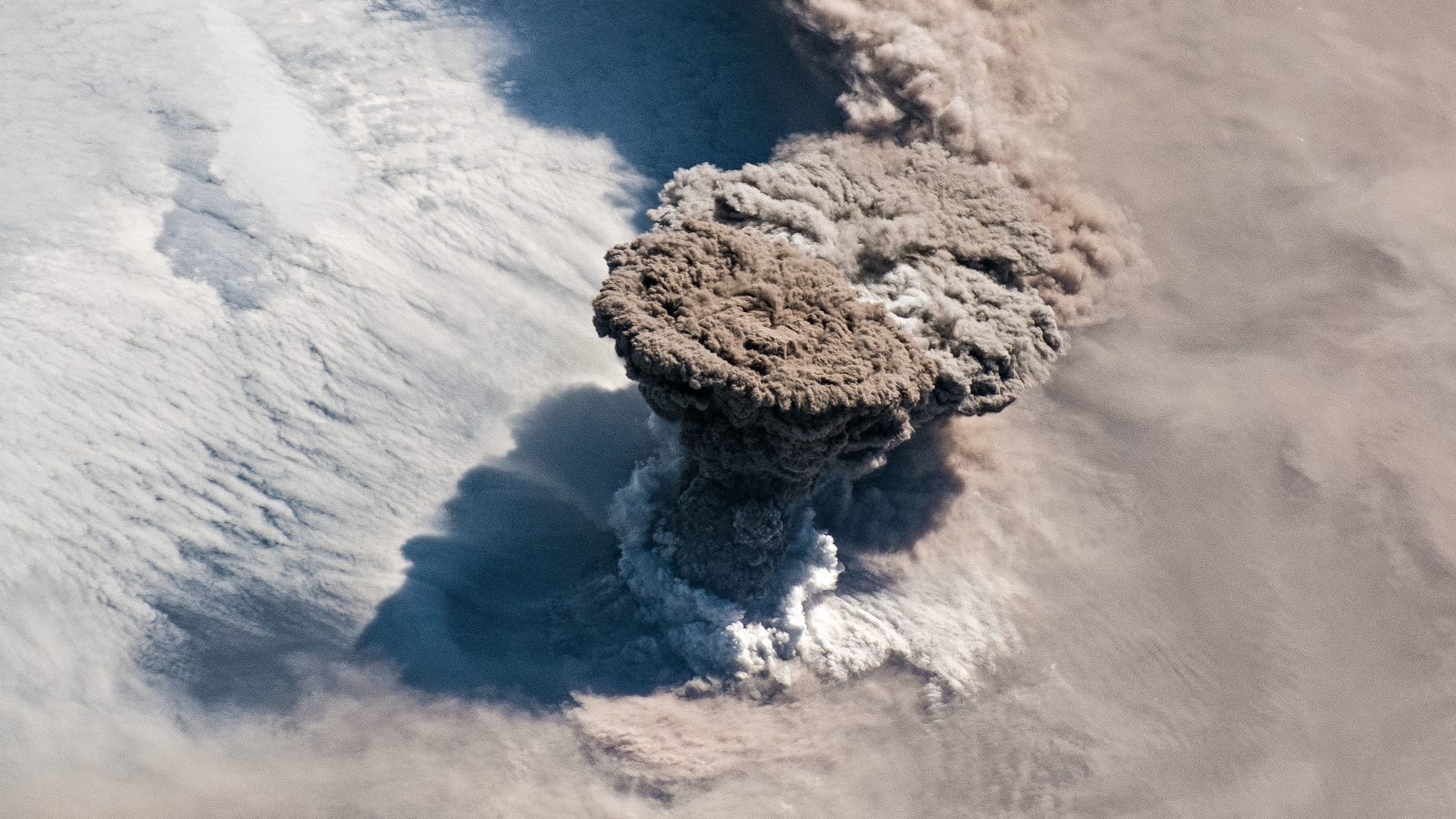 Astronauts aboard the International Space Station experienced the spectacular eruption of the Raikoke Volcano off the Russian Kamchatka Peninsula over the weekend.
An amazing view. Here is the entire picture:
The picture shows The classical form of a volcanic cloud rises and then ash spreads out above. Simon Carn, a volcanologist at Michigan Tech, said in a post at the NASA Earth Observatory that it is surrounded by a ring of white clouds where either water vapor from the air is likely to condense or vapor from magma into the water. Aircraft and satellite data show that the ashes could have reached a height of 8 to 10 miles.
Volcanic feathers that are large enough to reach the stratosphere are for Volcanologists are of particular interest since, according to the NASA publication, they have the greatest impact on the climate and aviation.
Raikoke is an uninhabited volcanic island with a peak of 1808 feet and belongs to the Kuril Islands, an archipelago that stretches from Japan to the Russian Kamchatka Peninsula. It is located on the Pacific Ring of Fire, where the Pacific Tectonic Plate meets other tectonic plates and where most earthquakes and volcanic eruptions in the world take place.
Raikoke already left in 1924 and 1778. There are other active volcanoes in the Kuril Islands. In 2009, the ISS flew over the Sarychev volcano on the islands and took a picture. This picture has sparked a lot of scientific debate about the specifics of the outbreak, according to another post from the NASA Earth Observation Center.
According to the European Space Agency, the ash cloud of the volcano has been floating north over the Bering Sea since yesterday.
Source link