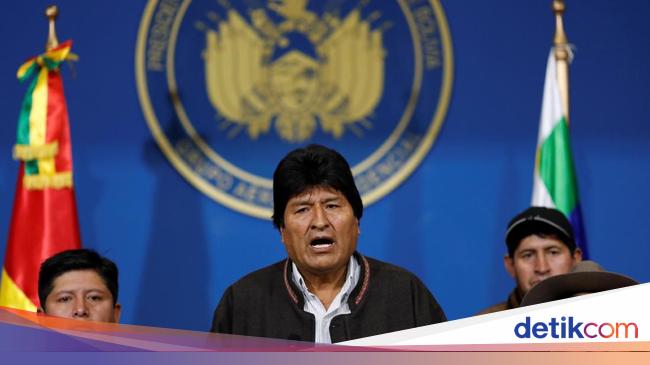 La Paz
–
Bolivian President Evo Morales has resigned. The statement was made after the Bolivian military also requested him to step down, and his allies began to leave him after protracted demonstrations following the October elections, Morales, who had been in power for nearly 14 years, said on Sunday (Oct. / 11) local time with.
Morales said in television commentary that he would send his letter of termination to help restore stability. He mentioned a "coup", however.
"I resigned and sent my resignation letter to the Legislative Assembly," Morales said, adding that it was his duty as the usual president and president of all Bolivians to seek peace.
Vice President Álvaro García Linera resigns.
<! ̵
1;
Track Monday to Friday at 4:45 pm WIB
-> Various Exciting News on TRANS TV's Evening Reporting

Source link