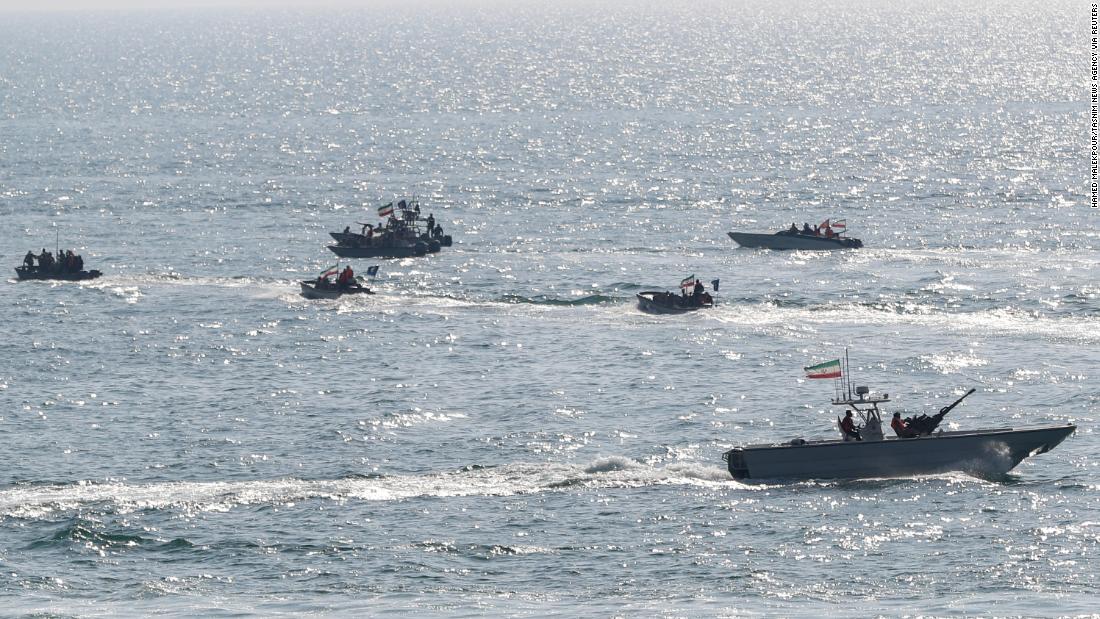 The tanker was intercepted Wednesday evening by the 2nd Marine Corps of the Iranian Revolutionary Guard, according to the Iranian news agency ISNA.
According to press TV, the ship had seven crew members and 700,000 liters of fuel 4,500 barrels. If it were full, this amount would make it a relatively small tanker.
The nationalities of the ship and the crew were not disclosed.
Ramadan Zirahi, commander of this naval unit, told ISNA that the ship was taken to Bushehr with the "confiscated smuggled fuel" and the fuel was delivered to Bushehr in consultation with the judiciary to the National Petroleum Distribution Company in Bushehr.
Zirahi said the 2nd Marine Corps' floating units guarded national interest and "did not hesitate for a moment".
The seizure of two Panamanian and one British tanker last month by Iran marked an escalation in the stalemate between the Islamic Republic and the Western powers following the decision by US President Donald Trump to leave the country last year Iranian nuclear agreement seized after it was alleged that the ship had carried 1
million liters of smuggled fuel.
Iran has granted consular access to 18 Indian crew members of the confiscated British flagged oil tanker Stena Impero.
Source link