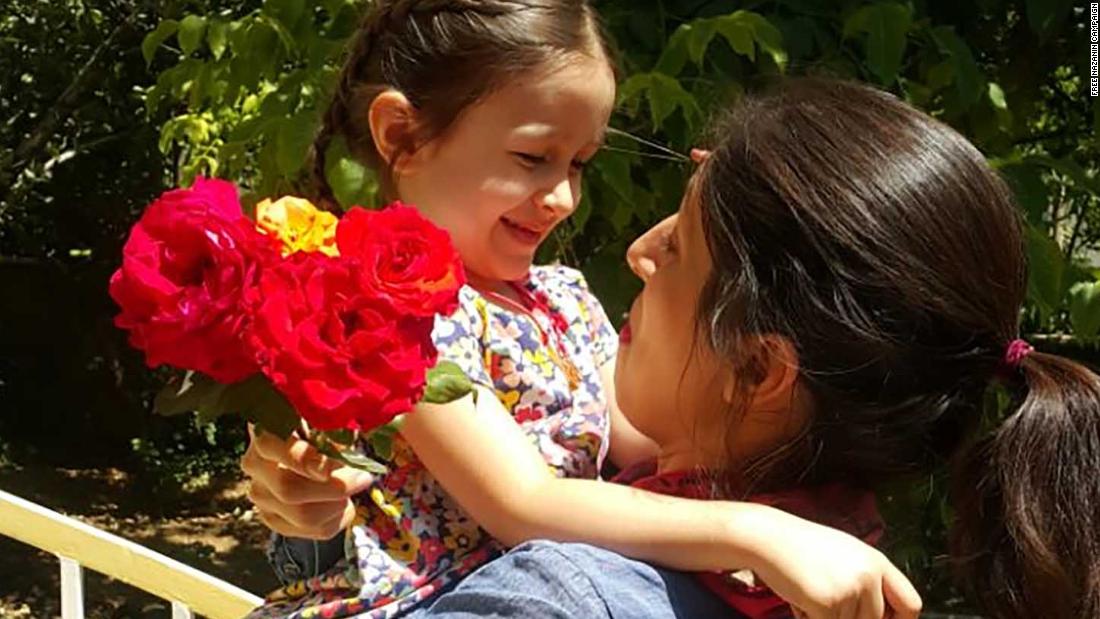 At an Asia Society event in New York, Mohammad Javad Zarif said he had the authority to initiate a comprehensive exchange involving Iranian prisoners and detained by the United States or third countries.
Following a question from the audience, the Iranian top diplomat faced the case of Zaghari-Ratcliffe, a charity worker arrested in April 2016, and the case of an Iranian imprisoned in Australia.
"We have an Iranian woman in Australia who bore a child in jail … on extradition requests from the United States because she was a translator in a … buying operation … a shipment of equipment for Iranian broadcasters, that's their fault, "said the minister.
" Now we hear about Nazanin Zaghari and her child, and I'm sorry, and I've done my best to help, but nobody's talking about this lady in Australia. " Zarif said.
CNN has turned to Australian authorities to confirm both the status of the prisoner and the possibility of such exchange.
The British Department of State told the British media on Wednesday that British citizens detained overseas had priority and their plight was raised "at every level and on every occasion".
Zaghari Ratcliffe's husband, Richard Ratcliffe, said he was cautiously optimistic about the offer, but maintained a degree of skepticism.
"Normally my sense of Iran is not" freaking "and will therefore have meaning, but it may not be the obvious meaning," he said, according to the BBC.
Broad Offer
Zarif said that several people are being held in the United States or in allied nations for so-called "false" charges. He suggested that they be exchanged for prisoners in Iran whom the US and its allies believe are being held on false charges.
"What can I do as Secretary of State? I've publicly put this offer on the table now. Swap it out." All these people who are in jail ̵
1; within the United States, on extradition requests from the United States
"Let us have an exchange. I'm ready to do it, and I have the authority to do it. We told the United States Government six months ago that we are ready. Still no answer. If they tell you something else, they are lying.
A State Department official said Wednesday, "The Iranian regime may show its seriousness in consular affairs, including Iranians who have been charged with criminal charges against the US or Sanctions laws were condemned by the immediate release of innocent US persons. "
" We urge Iran to free all unjustly detained and missing US persons, including Xiyue Wang, Robert Levinson, Siamak Namazi and Nizar Zakka, "the official said in a statement.
Zarif's claim that he contacted the US for an exchange but did not receive an answer is not mentioned.
Long sentence
Zaghari-Ratcliffe was arrested at Tehran airport three years ago, when he got home after a family visit to London with her daughter Gabriella, who was then 22 months old.
The Iranian government accuses her of working with organizations that wanted to overthrow the regime and became a five-year-old Their child was placed under the care of their Iranian parents.
Their employer, the Thomson Reuters Foundation, rejects the allegations Iranian media warned that a new trial for "security-related" charges is imminent.
Zaghari-Ratcliffe has gone on a hunger strike for medical treatment, and her husband has said so. Prison guards have asked her to spy on Britain for her freedom.
Last month, the British government granted diplomatic protection, that is, it acknowledged that their treatment "does not meet Iran's obligations under international law and makes them a violation of the law formal state-to-state issue."
The occurrence of diplomatic protection is rare, but it allows a state to seek protection for one of its nationals if it believes it has been violated by another state.
The Iranian ambassador in the United Kingdom tweeted that the move was "in violation of international law" and insisted that Iranian citizenship of Zaghari-Ratcliffe meant that Britain could not afford her diplomatic protection.
Source link