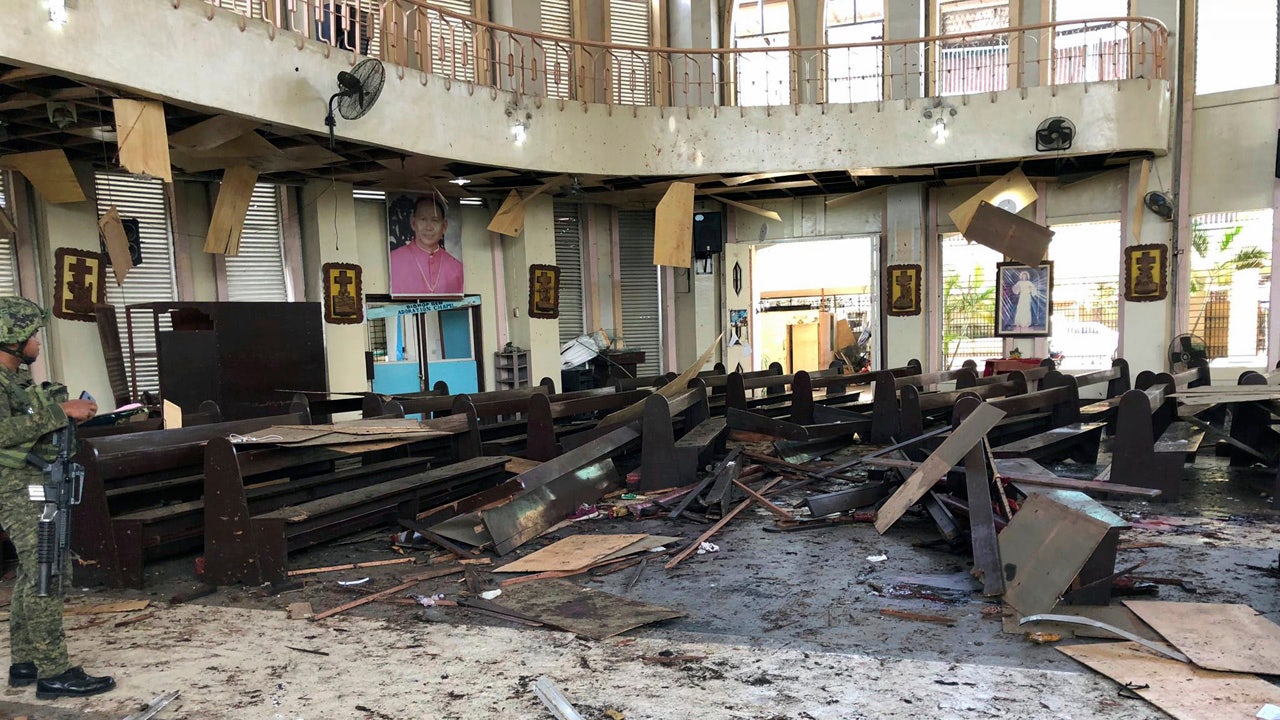 The ISIS terrorist group on Sunday claimed responsibility for a double bomb attack on a Roman Catholic cathedral in the southern Philippines, killing at least 20 people and injuring 111 others.
The SITE Intelligence Group, which oversees ISIS's online activities. The militants claimed that they had assumed responsibility through their Amaq propaganda agency.
The deaths included 15 civilians and five troops. Among the wounded were 17 soldiers, two policemen, two coast guards and 90 civilians.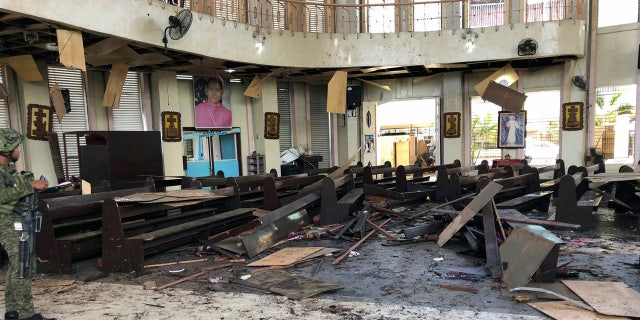 Troops in armored cars locked off the main road that led to the church while vehicles took the dead and wounded to the city hospital. Some victims were evacuated by air to the nearby city of Zamboanga.
"I have instructed our troops to raise their alert levels, secure all venues and public places at once, and take proactive security measures to prevent hostile plans." Defense Minister Delfin Lorenzana said, "We will prosecute the ruthless perpetrators of this cruel crime to the ends of the earth until every killer is brought to justice and placed behind bars, and the law will not bring them mercy." President Rodrigo Duterte said in Manila.
He added, "The enemies of the state have courageously called for the government's ability to safeguard the security of the people in the region, and the (Armed Forces of the Philippines) will face up to this challenge and suppress idolatrous criminals." [19659003WitnessestestifiedthatthefirstexplosionintheCathedralofOurLadyofCarmelinJoloSuluProvincesentchurchmensomeofthemwoundedandranoutofthemainentranceOutsidearmytroopsandpolicestormedinasthesecondbombexplodednearthemainentranceaboutaminutelatercausingmoredeathsandinjuriesThemilitaryexaminedareportthatthesecondexplosivedevicecouldhavebeenattachedtoaparkedmotorcycle
The initial explosion scattered the wooden benches in the main hall and the blown-up windows, and the second bomb hurled human remains and debris through a city square in front of the cathedral.
CLICK HERE TO OBTAIN THE FOX NEWS APP
. The attack took place almost a week after Muslim minorities in the predominantly Roman Catholic nation supported a new autonomous region in the south, Philippines, hoping to end nearly five decades of a separatist uprising, killing 150,000 people. Although most Muslim territories have agreed to the Autonomy Agreement, voters in Sulu Province have rejected it. In the province there is a rival rebel faction that opposes the deal, as well as smaller militant cells that are not part of a peace process.
Western governments have welcomed the Autonomy Pact. They fear that a small number of ISIS-linked fighters from the Middle East and Southeast Asia could form an alliance with Philippine insurgents and turn the South into a breeding ground for extremists.
The Associated Press contributed to this report. 19659016]
Source link