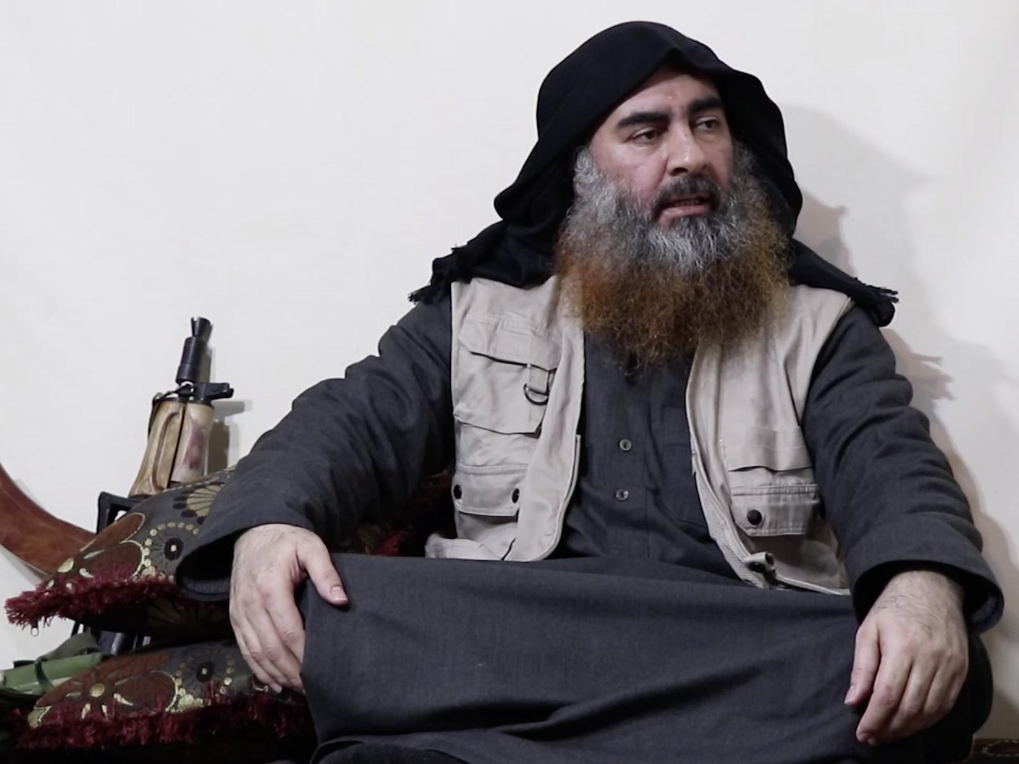 The leader of Isis, Abu Bakr al-Baghdadi, has appeared on video for the first time in almost five years.
The group's media arm released a speech on Monday by the elusive leader, in which he addressed the territorial defeat of Isis in Syria and praises the recent terrorist attacks around the world. It is the first time since July 2014 when he announced the creation of the Isis caliphate from the Moslem Al-Nuri mosque.
Although Isis has released several audio recordings of Baghdadi in recent years, his fate has been the subject of intense speculation. After the arrest of the last month of the group's territory, Western intelligence has speculated that he was hiding somewhere in the desert regions of Iraq or Syria.
We tell you what is true. You can form your own view.
From
1

5p
0.18 €
0.18 $
USD 0.27
one day more exclusivities, analyzes and extras.
The elusive leader, who took control of the Islamic State of Iraq in 2010, turned the group from an underground revolt into a proto-state that ruled some tens of millions of people. The last time he appeared in public, the caliphate he controlled was anything but crumbling, and thousands of his fighters were killed or killed in jail cells.
In the 18-minute video titled "In the Hospital of the Emir of the Believers," Baghdadi sits next to three other Isis members whose faces are blurry alongside a rifle and ammunition belt . He praises the recent terrorist attacks in Sri Lanka, which targeted churches and hotels, and killed more than 250 people. He called it "revenge" for Baghouz – the small Syrian village where Isis took his last stand.
"As for our brothers in Sri Lanka, I was overjoyed when I heard about the suicide bombing that toppled the crusaders cradle and avenged them for our brothers in Baghouz," he said as the video showed footage of the atrocities and the pledge of loyalty of the attackers.
He adds that Isis seeks revenge for the murder and detention of her militants.
More to follow …
Source link