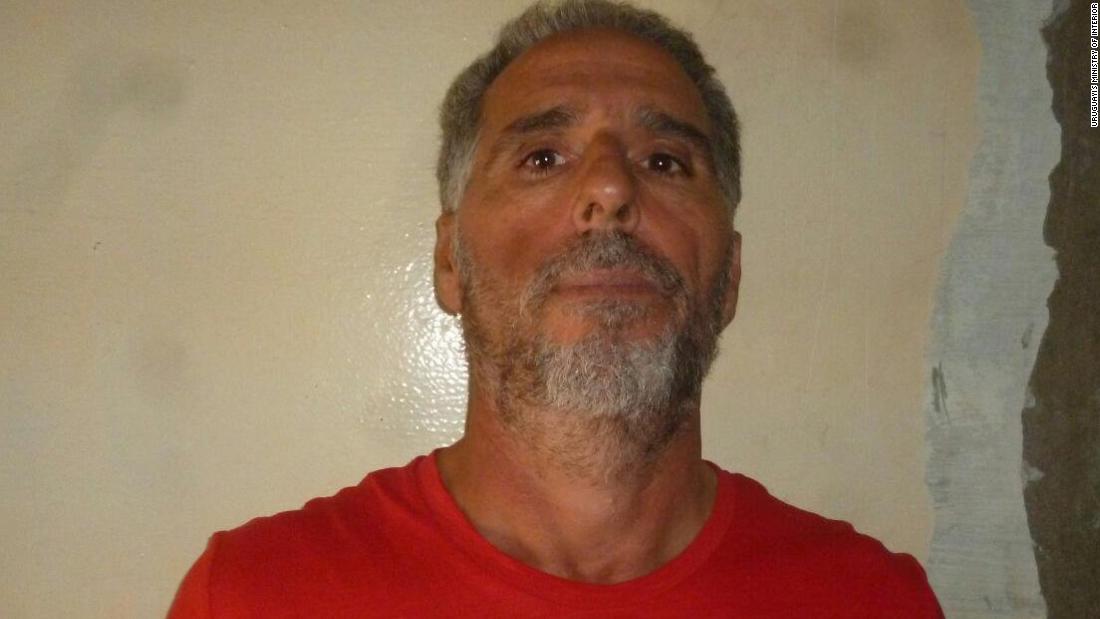 Morabito was arrested in 2017 in Uruguay after more than 20 years on the run.
The drug kingpin and three other inmates managed to break off the National Institute of Rehabilitation (INR) at Montevideo through a hole and out on the rooftop of the building. The group robbed a nearby farmhouse before fleeing,
"Among the fugitives is the Italian Rocco Morabito, who was waiting for his extradition by the Italian justice being for international drug trafficking," the statement said. [19659004] Interpol has issued a notice – its highest-priority international arrest warrant – for all four escapees. One of the fugitives is pending extradition to Brazil, and another to Argentina.
Statement on Twitter Italian Interior Minister Matteo Salvini said it was disconcerting that a criminal like Morabito had managed to escape from a prison in Uruguay while waiting to be extradited to Italy.
When Morabito was arrested in 2017, Italian Interior Minister Marco Minniti said he was "considered one of the most sought after members of the Ndrangheta."
Authorities said Morabito – one of Italy's five most wanted fugitives – entered Uruguay in 2001 using false Brazilian identification papers including a bogus birth certificate.
When he was arrested, Morabito had 13 cell phones, an automatic pistol, 12 credit and debit The Uruguayan Interior Ministry said.
In a search of Morabito's home, the authorities seized a 2015 Mercedes and a Portuguese passport in his false Brazilian Surname. His wife – Angolan national with a Portuguese passport – what arrested, authorities said.