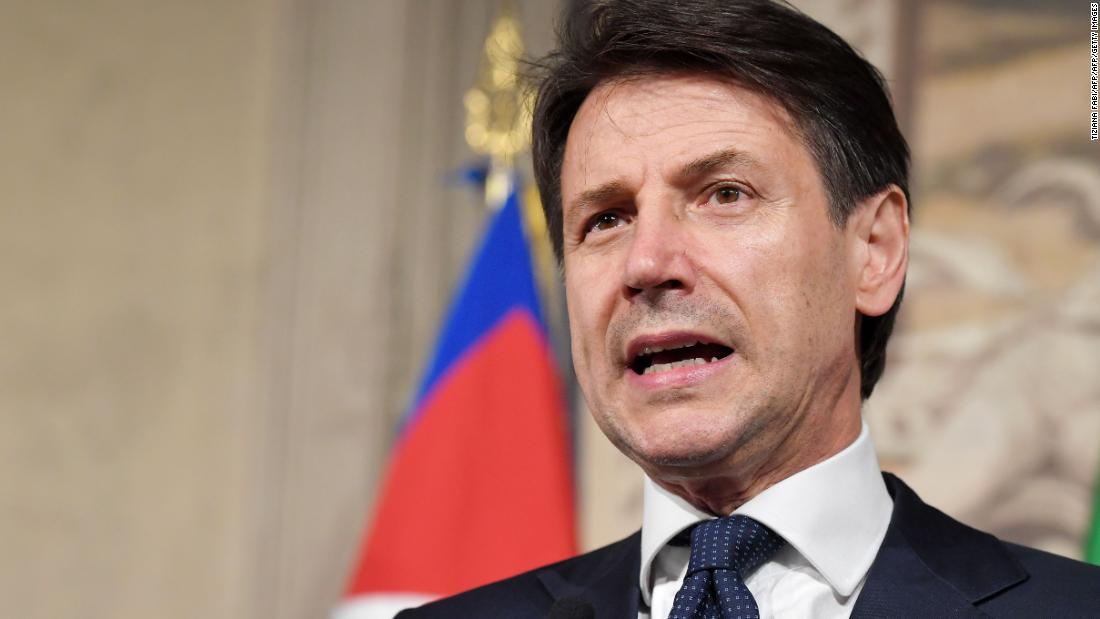 In a one-hour speech, Conte said Salvini's call for new elections – 18 months after the recent elections – was "irresponsible" and accused him of endangering the national interest in order to promote his own personal interests.
"In the midst of a political crisis in mid-August, elections are likely to take place in the autumn, which would mean a provisional government and make us weak against our EU partners," Conte said.
Conte accused Salvini of what he described as a lack of statecraft and said his decision could lead to institutional and financial insecurity.
"It is irresponsible to put citizens to the polls every year," Conte added.
Conte says he'll listen to the rest The Senate debate on Tuesday and his resignation from President Sergio Mattarella could put Italy on the road to Salvini's call for new elections.
Conte, a law professor With no previous political experience, he became prime minister in June 2018 after the right-wing league and the anti-establishment five-star movement reached a coalition agreement.
The two populist, Eurosceptic parties secured the most votes in the elections in March 2018, but the coalition disintegrated this month due to disagreements over important policies.
Salvini, leader of the right-wing extremist league, picked up the microphone just after Conte had finished his speech, "I'm a free man, I'm not afraid of Italian judgment."
Salvini then said that he wanted to offer the Italians a "future of growth and prosperity."
Salvini also defended his policy on E urope and immigration, which led to the coalition falling apart. He said, "Are we or are we not a sovereign country free to protect its borders and beaches?"
During his speech, Salvini once took out a rosary and asked the Virgin Mary for protection for Italians. Conte had previously criticized the habit of Salvini to show the rosary in public speeches and rallies, as he was directed against immigrants.
Source link