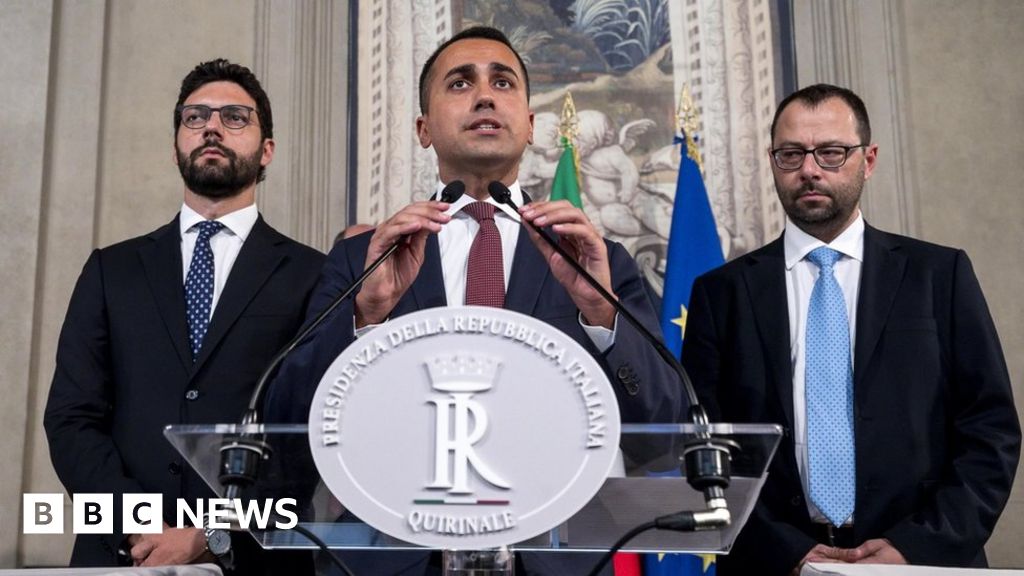 Two days after Italy's populist government collapsed, the center-left Democratic Party (PD) leader has said he is trying to reach a deal with one of the populist parties, the Five Star Movement.
Nicola Zingaretti said Italy needed a "turning-point government" but made a series of demands.
President Sergio Mattarella wants a government deal in the coming days. Otherwise Italy faces new elections.
Five Star set its own 1
0 conditions.
Luigi Di Maio said he was ready to negotiate a "solid majority"
He warned of a repeat of Italy's 2011 crisis, which led to a technocrat taking government power
Mr Mattarella 18:00 GMT).
Prime Minister Giuseppe Conte resigned in dramatic fashion in parliament on Tuesday, after one of the two populist leaders in the coalition, Matteo Salvini, pulled the plug on the government, demanding a vote of no confidence.