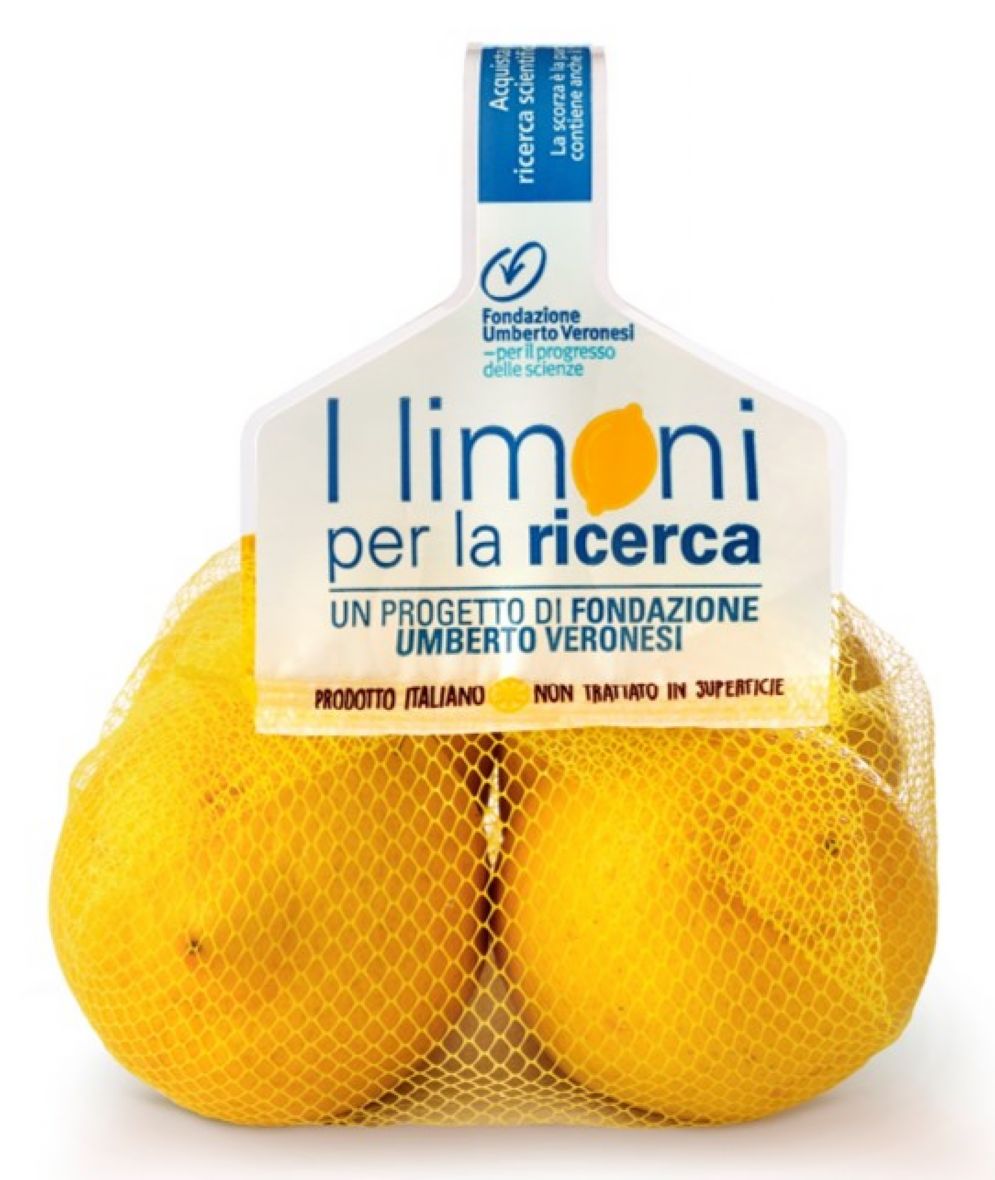 Now we all have another reason to follow the Lemon Diet subject of studies, experiments and scientific articles. From 4 to 22 April 2018, we can buy Citrus lemons – the Italian Garden – to contribute to cancer research. This project was also made possible thanks to the Umberto Veronesi Foundation. Every lemon retina we buy will provide 40 cents for the fight against cancer.
Back to the field Citrus
Cesena's greengrocers, "Citrus – the Italian Garden", is back to the Umberto Veronesi Foundation. From 4 to 22 April, the special 500gr lemonade (Primofiore variety) of the Umberto Veronesi Foundation in Italy will be distributed by Citrus ̵
1; the Italian Garden in more than 2,500 supermarkets at a price of 2.00 euros. The full list will be available on the website citrinitalia.it
The second edition
This is the second edition of "I Limoni per la Ricerca", the first one that started last year (from 19 to 30 April ). In 2017, thanks to the collaboration of 1,800 points of sale across Italy, a total of 90,000 euros was collected, which enabled the funding of some Italian researchers: Lorena Coretti, Benedetta Raspini and Laura Simoni. «We are pleased to participate in the second edition of I Limoni per la Ricerca – said Marianna Palella, 25-year-old CEO and founder of Citrus – the Italian Garden – as we firmly believe in scientific research Driving innovation and innovation, our country's most important competitive factor, is synonymous with peace, hope and values.
Greater Attention to Research
We all know that if we hope to save ourselves from fearsome diseases such as cancer, cooperation between Citrus and the Umberto Veronesi Foundation is essential. "Thanks to the second edition of this project – said Monica Ramaioli, Director General of the Umberto Veronesi Foundation – and the valuable support of Citrus – the Italian Garden, a long-standing company in addition to the Foundation, will be able to finance the work of researchers who work daily are committed to finding more and more effective treatment solutions for diseases that still affect many people today. The number of researchers funded by the Umberto Veronesi Foundation is growing year by year, thanks to the contribution of people and especially of companies who share with us the importance of supporting scientific research for the benefit of all. Special thanks to all involved ambassadors for the support in disseminating the project.
A citrus rich in healing virtues
The lemon was not randomly selected: it contains a well-known anti-cancer drug that is found directly in its skin: the limonene Citrus – the Italian garden, always close to these themes, only Italian lemons and is not superficially treated, which means that the shell is edible and can be added to our dishes easily: excellent on fish and meat, but also sweet. 19659002] Vitamins and minerals as desired
Lemon is a fruit traditionally known for the presence of vitamin C. It also contains many other substances that are essential to our health: carbohydrates (sugars and fibers), potassium, Folic acid, calcium, thiamine, niacin, vitamin B6, phosphorus, magnesium, copper, riboflavin, pantothenic acid and a variety of phytochemical compounds
More iron and collagen
Thanks to the presence of vitamin C, our body can improve the production of collagen. But not only: it helps to absorb inorganic iron, also known as non-heme iron. It is also a potent antioxidant and may help prevent the "free radical" cell damage involved in the progression of various diseases, including cancer, cardiovascular disease and cataract formation
Phytochemical compounds
a part the lemon, which contains an innumerable number of natural substances, that is the bark. In fact, there are also relevant phytochemicals such as monoterpenes, limonoids, flavonoids, carotenoids and hydroxycinnamic acids. These compounds have been shown in many scientific studies to have the antioxidant capacity, effects on cell differentiation and detoxification ability, which, when consumed on a regular basis, make lemons an important component of a diet designed to reduce the risk of disease
Prevention at the table [19659003] "The lemons for research are not just an opportunity for fundraising – Palella explains – but also to raise awareness and spread regarding healthy eating and table prevention." I am fascinated by the magic that is being created around this project Participating in the shared purpose of supporting scientific research: GDO, production, customers, science together, to contribute to a better future and a more informed society, we have volunteered at Citrus – Italian Garden for this cooperation and the quality of this initiative decided to direct the marketing of our own lemons for the entire duration of I Limoni per la Ricerca to the attention of the end user to the project and to focus.
A healthier life
To be better, we must think in all respects of a healthier life, based on the environment we live in. For this reason, the packaging of lemons for research produced and donated by the Sorma Group, the packaging was indeed made using less fully recyclable plastic.