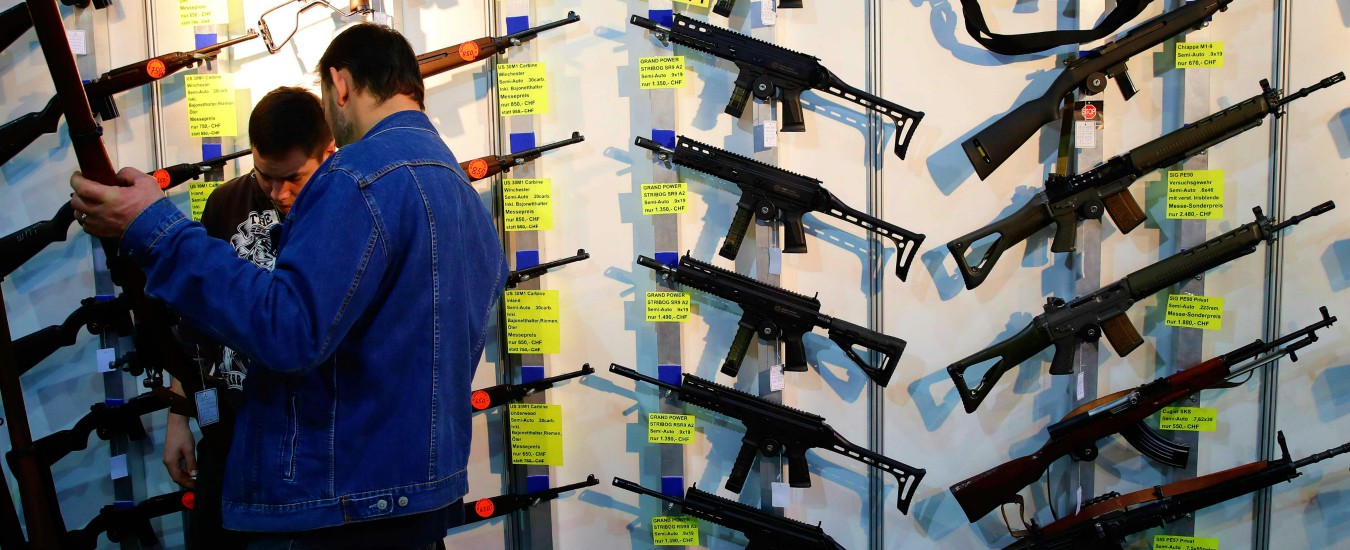 The Swiss have approved a amendment tightening the rules on firearms . In the referendum, yes won 63.7 percent of the vote, only the canton Ticino rejected the revision. The text, endorsed by Parliament and challenged by a referendum, takes up the European Union directive on this issue and is included in the counter-terrorism measures. Although Switzerland is not an EU member, it is linked to the Schengen and Dublin European Agreements: Prior to the vote, the government had warned voters that a no to new laws would have can lead to exclusion. The Tax Reform adapting the taxation of company to international standards was also approved
in the area surrounding sport shooting in the country , "Too bad that the population has followed the argument of fear of leaving Schengen .It's a bit sad, but we accept the result," commented Olivia de Weck Vice President of ProTell Lobby Pro-weapons strongly opposed to the mobilized new law
Weapons are widely used in Switzerland although it is difficult to know how many actually in the absence of a Federal Register are in circulation. According to the research center of Geneva Small Arms Survey were in the year 201

7 over 2.3 million weapons in the hands of civilians in Switzerland, d , H approximately three per 10 inhabitants which places Switzerland at 16th digit in terms of number of weapons per inhabitant in the world. The new law does not provide for a centralized register, but introduces the ban for semi-automatic weapons equipped with a high capacity charger. Collectors and sport shooters can continue to buy, but request a "special permit ": After five years and then after ten years, they must prove that they continue to practice regularly.
The tax reform approved today by 66.4% of voters and of 26 Swiss cantons includes a package of measures drawn up by Parliament, with which the reform of corporate taxation is linked to new measures to finance the main pillar of the pension system (19459003), old-age and survivors' insurance (Avs). The aim is to abolish the privileges for certain companies while complying with the rules of the Organization for Economic Co-operation and Development ( Ocse ), which prohibits the abolition of privileged tax regimes foreign companies.
Source link