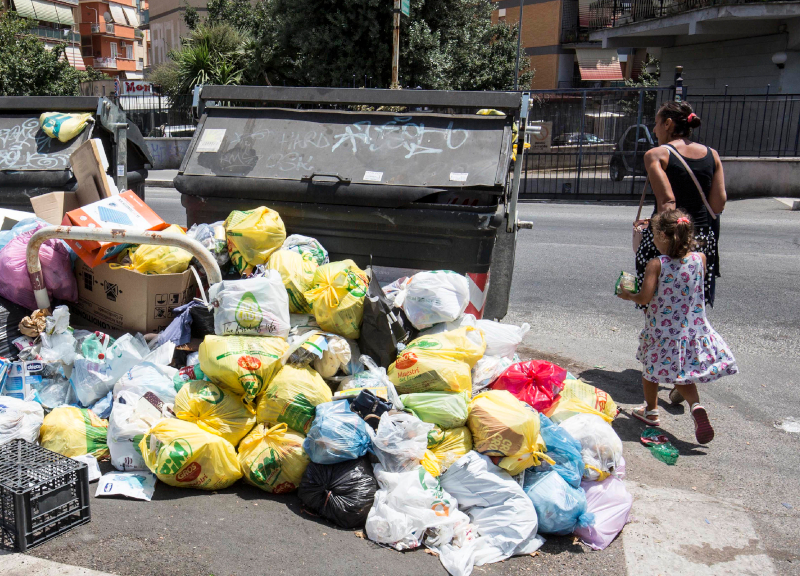 <! –
->
Waste emergency in Rome, new war between the Pd President of the Municipality III, Giovanni Caudo, and the mayor Raggi: call for amendment of the order secretly kept by the municipality, which obliges the mayor "use of transparent Bags for multi-material and undifferentiated. "
The City Hall III of Rome, chaired by Giovanni Caudo, invites Virginia Raggi to review and amend the ordinance of 5 August, which allows the mayor to ban the use of bags for the following 180 days, making them opaque to deployment of the multi-material (plastic and metals) and for the undifferentiated. The provision was designed by the Capitol to better control the quality of the separate collection and to avoid false deliveries. The Municipality III wrote to the mayor, stressing that the use of transparent bags ". Tens of thousands of citizens see each other every day. Englisch: emagazine.credit-suisse.com/app/art … = 1

57 & lang = en Contents of their garbage bags, even if this could turn out to be "embarrassing" or "shabby" Vision of the content in transparency ". At the conclusion of the letter, the community asked the mayor to amend the order, demanding that the provisions contained therein "do not apply to the door to door".
Source link