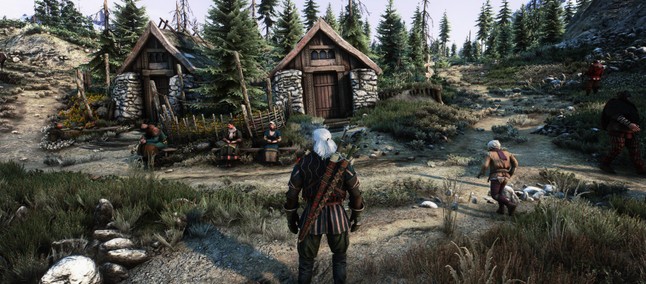 The Nintendo Switch version of The Witcher 3: Wild Hunt will be released on October 15 as announced at Gamescom's 2019 Live premiere.
The hybrid edition of the award-winning CD project title Red, winner of over 250 awards, will feature the base game, the Hearts of Stone and Blood and Wine enhancements, and all 16 free DLCs for a total of over 150 hours of play. The Witcher 3: Wild Hunt for the Uninitiated is an open world adventure in a dark fantasy universe in which they play the role of the mercenary monster hunter Geralt of Rivia. [19659007]
A wide world to explore. Visit the opulent and corrupt city of Novigrad, survive the icy cold of the windswept Skellige Islands and face the dark forces that roam the land of no-one. Sail on the high seas, dive in search of valuable artifacts that have been lost or galloping in combat: The World of The Witcher is just waiting to be explored.
An unparalleled story for over 1

50 hours of playtime. With more than 100 hours of main and side quest time and more than 50 hours of extra content, The Witcher 3: Wild Hunt combines the intensity of traditional role-playing action with the freedom of choice that only open-ended games can offer. Make decisions and face the consequences of unlocking endings that reflect your style of play.
Now on Nintendo Switch: Play at home or wherever you want. Designed to take full advantage of Nintendo Switch to deliver an unprecedented portable experience.
Source link