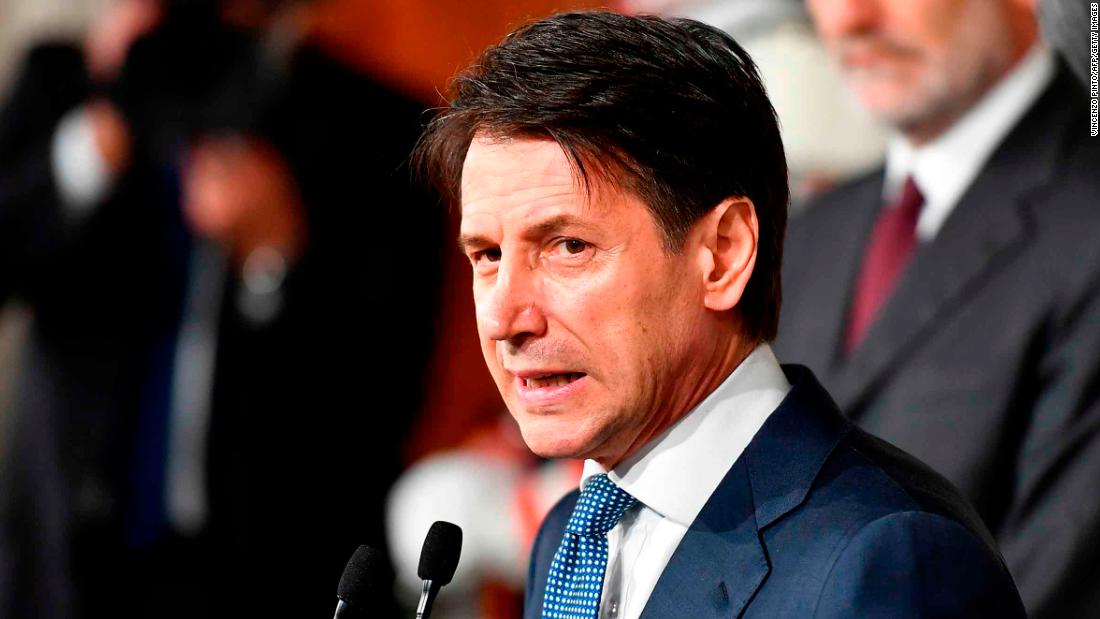 President Sergio Mattarella agreed to Conte's appointment last week – but the next day he turned down the election of Finance Minister, forcing Conte, 53, to give up his attempt to form a government.
Thursday's announcement came a few hours after The right-wing league and the Five-Star Movement – the two largest parties after the March general election – said they form a coalition government that could put an end to months of political insecurity of the country signals.
Conte was summoned to the Quirinale, the presidential palace of Italy, on Thursday evening and appointed shortly thereafter. The President also approved a list of cabinet ministers brought to the palace by Conte.
The announcement came soon after Carlo Cottarelli, a former official of the International Monetary Fund, who had been asked by President Sergio Mattarella to form an interim government earlier this week, resigned his seat for Conte.
"A political government is by far the best solution for the country," Cottarelli said after handing over his resignation to the president. "It avoids the uncertainty of new elections."
But a populist, Eurosceptic government in Europe's fourth-largest economy will likely attract attention from other European leaders, notably French President Emmanuel Macron and German Chancellor Angela Merkel. Both seek to promote political and economic integration in the EU.
The League is also facing widespread criticism of xenophobic and anti-immigrant policies stemming from right-wing extremist parties across Europe, including the AfD and the National Front of France. A few hours before his party announced that it would form a coalition government, League chief Matteo Salvini posted a video on Facebook featuring a man of African descent who said a dove with the words "Go home !! " [1
9659009] League chief Matteo Salvini celebrates after a strong showing in the March general election "src-mini =" // cdn.cnn.com/cnnnext/dam/assets/180305105033-01-italy-election-0305-matteo- salvini-small-169.jpg "src-xsmall =" // cdn.cnn.com/cnnnext/dam/assets/180305105033-01-italy-election-0305-matteo-salvini-medium-plus-169.jpg "src -small = "http://cdn.cnn.com/cnnnext/dam/assets/180305105033-01-italy-election-0305-matteo-salvini-large-169.jpg" src-medium = "// cdn.cnn .com / cnnnext / dam / assets / 180305105033-01-italy-option-0305-matteo-salvini-exlarge-169.jpg "src-large =" // cdn.cnn.com/cnnnext/dam/assets/180305105033- 01-italy-option-0305-matteo-salvini-super-169.jpg "src-full16x9 =" // cdn.cnn.com/cnnnext/dam/assets/180305105033-01-italy-election-0305-matteo-salvini -full-169.jpg "src-mini1x1 =" // cdn.cnn.com/cnnnext/dam/assets/180305105033-01-italy-election-0305-matteo-salvini-small-11.jpg "data-demand- load = "not-loaded" data-eq-pts = "mini: 0, xsmall: 221, small: 308, medium: 461, large: 781" />