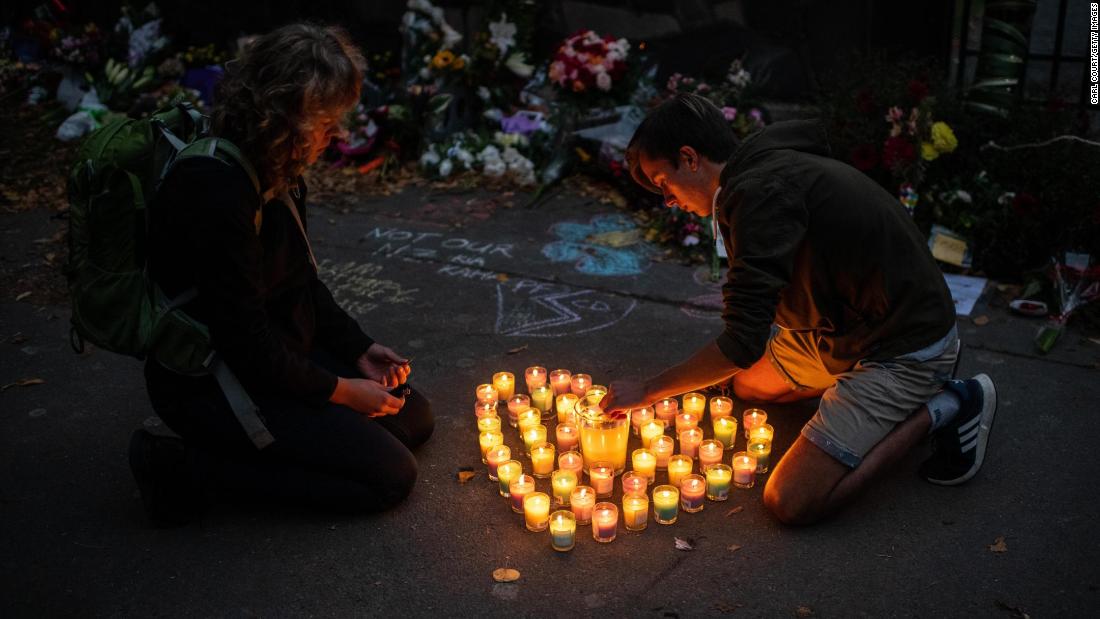 Prime Minister Jacinda Arden has pledged strict measures to limit her circulation – but in a country with a strong hunting tradition, with about one weapon per four people, it will not be easy.
As Arden herself said over the weekend that there had been unsuccessful attempts in the past to tighten arms control – before 2005, 2012 and again two years ago. For former governments, this was not a priority – because although New Zealand had a relatively high possession of firearms, there have been relatively few deaths from firearms.
According to the University of Sydney, New Zealand had 1.24 gun killings per 100,000 people in 2015. This contrasts with the United States, where eleven deaths per 1
00,000 people were recorded in 2015, according to a US report American Centers for Disease Control and Prevention.
These numbers will look very different in 2019 – and for Arden's Labor government, arms legislation is now the top political priority.
The government undoubtedly has a public impulse behind it. Many New Zealanders are shocked that someone can buy so many powerful weapons legally.
The alleged perpetrator of Friday attacks, 28-year-old Brenton Tarrant, had a Category A weapon license, which gave him the right to buy semi-automatic weapons.
Tarrant had two semi-automatic weapons and two shotguns under his arsenal.
"This will give you a clue as to why we need to change our gun laws," Arden said over the weekend.
The acquisition of a license includes police background checks and the safety of firearms. However, they are rarely rejected by the latest numbers. In 2017, of the 43,509 license applications submitted for firearms, only 188 were rejected. A Category A license allows the owner to receive any number of sporting rifles and shotguns. You do not need a license per weapon.
Visitors to New Zealand can apply for a firearms license that "allows them to shoot for up to a year for New Zealand hunting or competition," police said.
Some variants of the AR-15 used in several US mass shootings can be legally acquired by Category A holders in New Zealand. The performance of such a weapon can be increased by adding a high capacity magazine. A police report two years ago warned that such adjustments paved the way for "crimes," noting that "buying high-volume magazines is unregulated and does not require a firearms license."
One such adapted weapon was used in the police murder of two people in New Zealand in 2017.
New Zealand's patchwork of gun laws also allowed the import of semi-automatic rifles, of which, according to police estimates, approximately 15,000 are legally in circulation. The absence of a national register of firearms makes such estimates difficult.
The New Zealand Police Association has long been calling for a reform of the Armaments Act and tougher measures to close loopholes in the acquisition of semi-automatic weapons.
Its president Chris Cahill said over the weekend: "There is no room in the upcoming debate for the radical gun lobby that has made itself felt in earlier attempts to make our country safer." We saw what was happening in the United States Nothing happens that is not good enough for New Zealand. "
Cahill also points out that Tarrant would have found it harder to acquire such mighty weapons in his native Australia, which was" Christchurch. "
This was the year of the Port Arthur massacre, when a single armed man with a semi-automatic weapon killed 35 people and wounded more than 20, taking an AR-15 with a 30-round magazine used. The Australian government quickly decided to ban such weapons after the attack. Rapid-firing rifles and shotguns were banned, the licensing of gun owners was tightened and remaining firearms were registered according to uniform national standards. An ambitious, government-funded weapons buyback program has been introduced.
The Dunblane massacre, also in 1996, when 16 students and their teachers were murdered in Scotland led them to stricter arms control in Britain. But it took several years for the number of crimes involving weapons to begin to decline.
New Zealand is now facing a similar turning point.
David Small, a lawyer and professor at Canterbury University in Christchurch, says it's a matter of choice in a country where weapons are important for hunting and pest control. "It's unreasonable to own a weapon whose main purpose is self-defense," he says, "and there is no constitutional right to carry arms in New Zealand, and to introduce a stricter arms control will not violate fundamental freedoms." 19659021] 50 dead in terrorist attack on New Zealand mosques "src-mini =" // cdn.cnn.com/cnnnext/dam/assets/190316135929-christchurch-new-zealand-mosque-attack-vigil-tribute-small-169.jpg "src-xsmall =" // cdn.cnn.com/cnnnext/dam/assets/190316135929-christchurch-new-zealand-mosque-attack-vigil-tribute-medium-plus-169.jpg "src-small =" http : //cdn.cnn.com/cnnnext/dam/assets/190316135929-christchurch-new-zealand-mosque-attack-vigil-tribute-large-169.jpg "src-medium =" // cdn.cnn.com/ cnnnext / dam / assets / 190316135929-christchurch-new-zealand-mosque-attack-vigil-tribute-exlarge-169.jpg "src-large =" // cdn.cnn.com/cnnnext/dam/assets/190316135929-christchurch -new-zealand-mosque-attack-vigil-tribute-super-169.jpg "src-full16x9 =" // cdn.cnn.com/cnnnext/dam/assets/190316135929-christchurch-new-zealand-mosque-attack- vigil-tribute-full-169.jpg "src-mini1x1 =" // cdn.cnn.com/cnnnext/dam/assets/190316135929-christchurch-new-zealand-mosque-attack-vigil-tribute-small-11.jpg "data-demand-load =" not-loaded "data-eq-p ts = "mini: 0, xsmall: 221, small: 308, medium: 461, large: 781" />