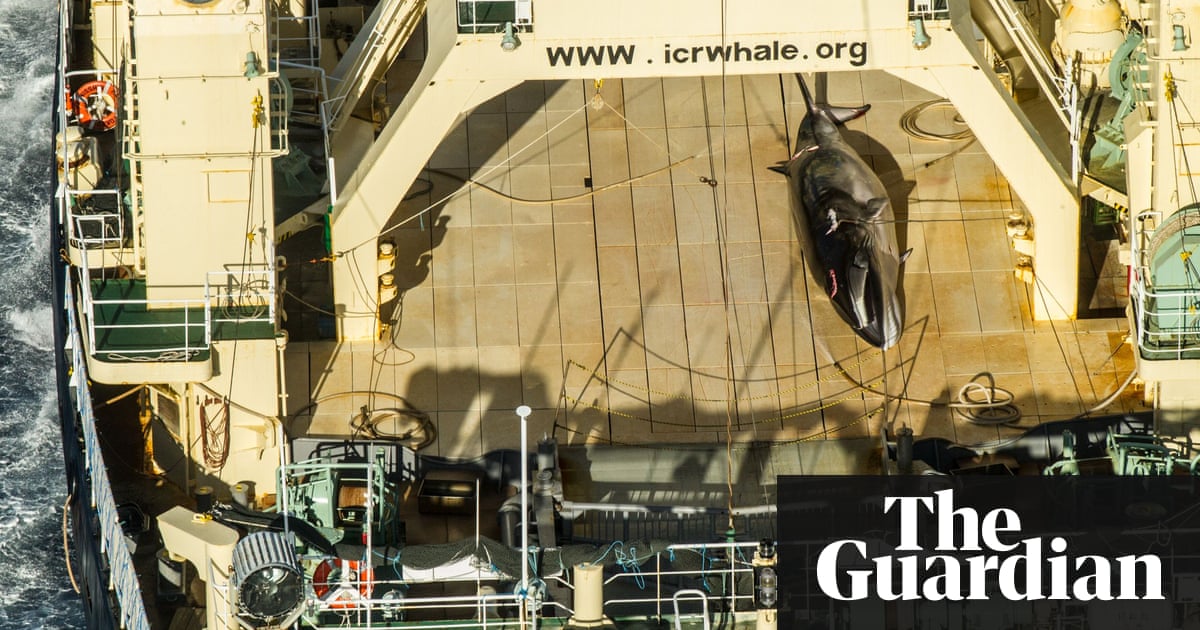 More than 120 pregnant whales were killed last summer in Japan's annual "research hunt" in the Southern Ocean, a new report revealed
Of the 333 minke whales captured during the controversial 12-week expedition, 181 were female – including 53 immature. The numbers show that of the 128 adult female whales caught hunting, 122 were pregnant.
"The apparent pregnancy rate of the sampled animals was high (95.3%) and no lactating animal was observed in this study," says a technical report to the International Whaling Commission.
Conservationists seized the document as further evidence of the "despicable" whaling program, which, as Japan argues, is being conducted for scientific purposes.
"The killing of 122 pregnant whales is shocking and saddened by the cruelty of whale hunting in Japan," said Alexia Wellbelove, a senior program manager at Humane Society International, in a statement.
"It is another demonstration of the truly cruel and unnecessary nature of whaling operations, if necessary, especially when it has been shown that non-lethal investigations are sufficient for scientific needs."
In 2014, the International Court ruled A temporary stop to the annual military operation The discovery of the Japanese program Jarpa II was not intended for scientific purposes.
But Japan resumed whaling in the region two years later as part of a revised whaling plan, which included reducing its quota by about a third
"Research began 60 minutes after sunrise and ended 60 minutes before sunset, with a maximum of 12 hours per day, "says the report, which was prepared by representatives of the Institute of Cetacean Research – a whale research agency – is associated with the Japanese Fisheries Ministry. It was co-authored with authors of the fishery processing company Kyodo Senpaku and the Tokyo University of Oceanography and Technology.
"One or two minke whales were taken randomly from each primary-looking school using harpoons with a 30 gram Pentschrite grenade"
"Specimen whales were immediately transported to the research base ship where biological measurements and sampling were performed."
The report said 11 targeted whales escaped before being hit, mostly because they had moved to an area where the sea ice was thick.
Wellbelove urged Australia and other anti-whaling countries to "send the strongest possible message to Japan that it should stop its deadly whaling programs".
Source link