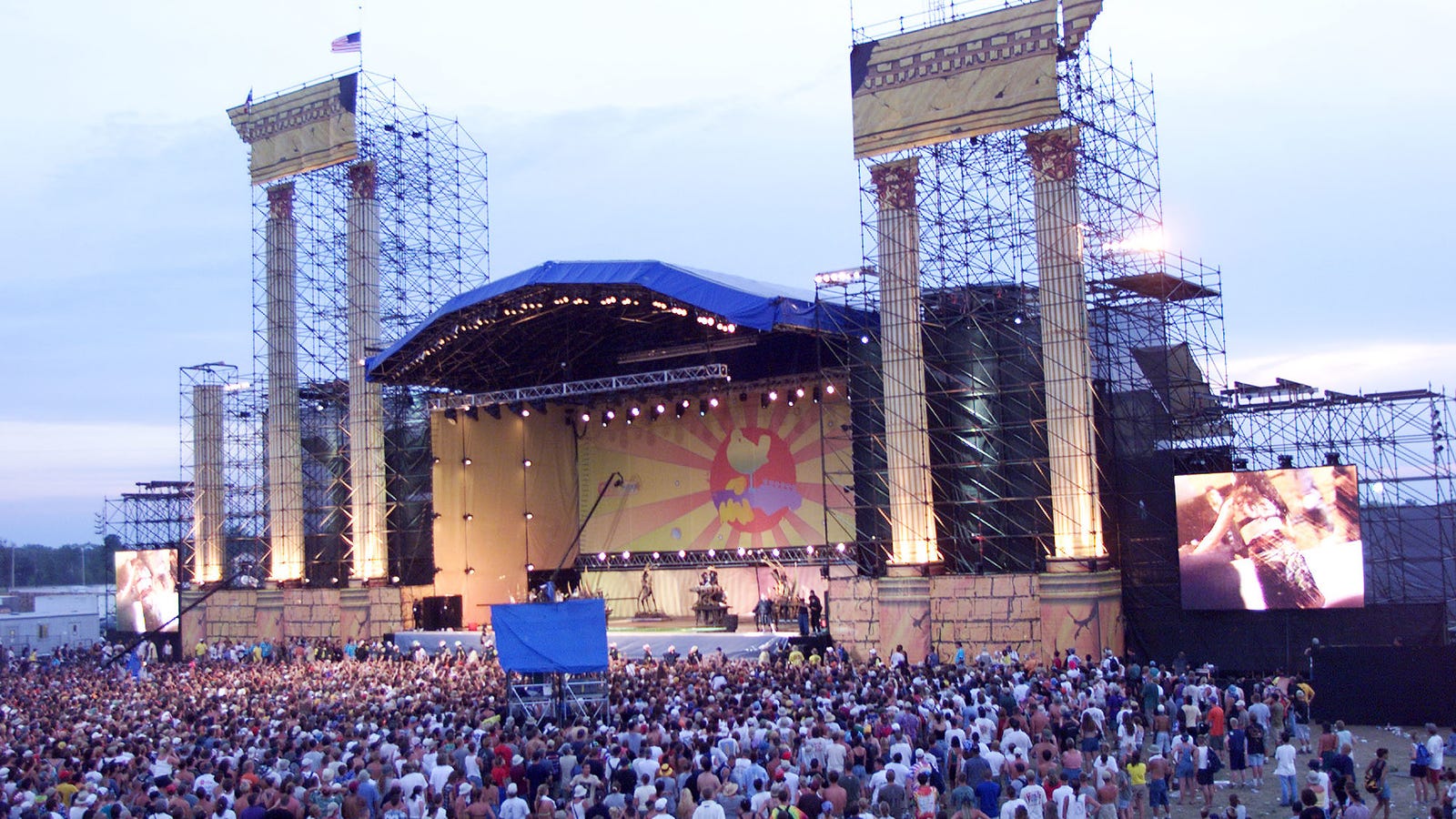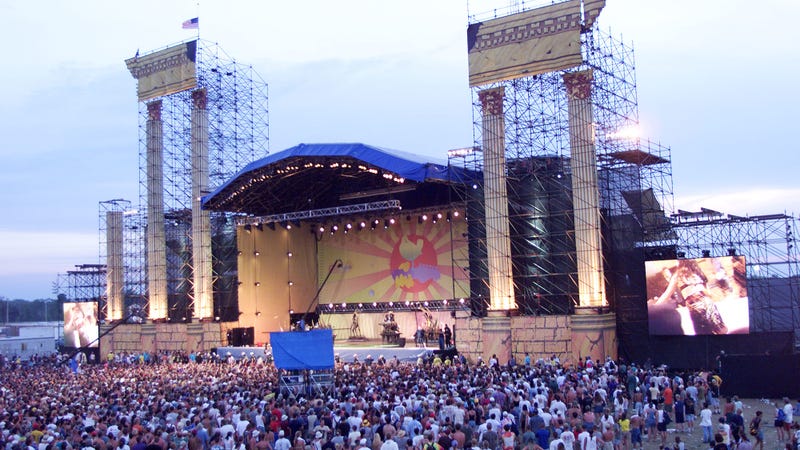 The innocence of a generation has been shattered by the devastating Woodstock # 39; the most musical has updated iconic symbols of peace and love by interjecting the kind of butt-rock, nu-metal bullshit people liked in 1999. Now that it's another year ending in a ninth, original Woodstock cofounder Michael Lang has returned to try and get some of that positive attitude back with a 50 year anniversary festival that, appropriately, Woodstock 50 is called. When the event was first announced at the beginning of the year, Lang only confirmed that the three-day festival had "big names with headliners". "But he would not give details."
Now, these big headliners have all been announced via Twitter, the only medium as peaceful and loving as Woodstock (Woodstock's 1999 version at Woodstock) At least): [19659004]
The Killers, Miley Cyrus, Santana and The Lumineers will be making the headlines for the first night of the event on August 16. The '60s are inspired by Dead & Company On the second night of August 17, alongside Chance The Rapper, The Black Keys and Sturgill Simpson, the celebrations will end on August 18 with JAY-Z, Imagine Dragons, Halsey and Janelle Monáe (she is actually on the second line of this Poster, but comes).
Woodstock 50 will be held in Watkins Glen, a village in New York near the original Woodstock site in Bethel, New York. As noted in Billboard the original Woodstock site, now hosting a 15,000-seat performing arts venue, is hosting a separate Woodstock celebration with Ringo Starr and Santana headlining over the same weekend as Woodstock 50. This means you can probably hear "Smooth" on both if you're lucky! In any case, tickets for Woodstock 50 will be sold on April 22, two days after Big Weed Day (a relevant fact for the kind of hippies that like Woodstock).
Source link