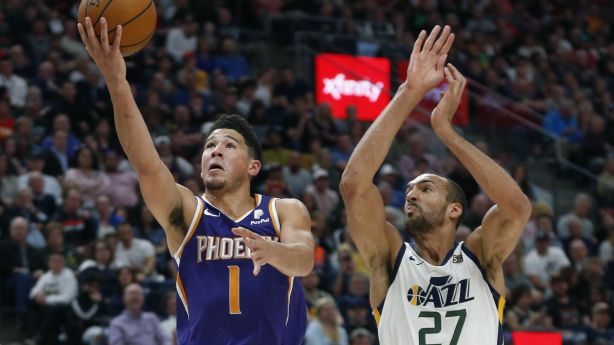 SALT LAKE CITY – As Jimmer Fredette checked in the game for the first time in the second quarter, he was greeted with a familiar sound: thunderous applause. BYU star of a standing ovation.
And the remainder of Fredette's 14 minutes, those cheers never really stopped.
The crowd urged him to shoot each and every time he touched the ball, and
It's easy for jazz fans to cheer for him, too – especially late. Fredette's lone bright spot was a hanging bank shot late in the game. Utah was putting the finishing touches on a 125-92 blowout win over the Suns.
Rudy Gobert or Donovan Mitchell dunks.
And that was easy to judge since Gobert had plenty of dunks in this one. Gobert slammed home six times to set a new NBA record for dunks in a season. He has 275 this season. Gobert led the jazz with 27 points and 1
0 rebounds.
Phoneix's Devin Booker had 59 points on 19-of-34 shooting. He was the only Sun to score in double figures.
The Jazz improved to 44-30 on the season.
×