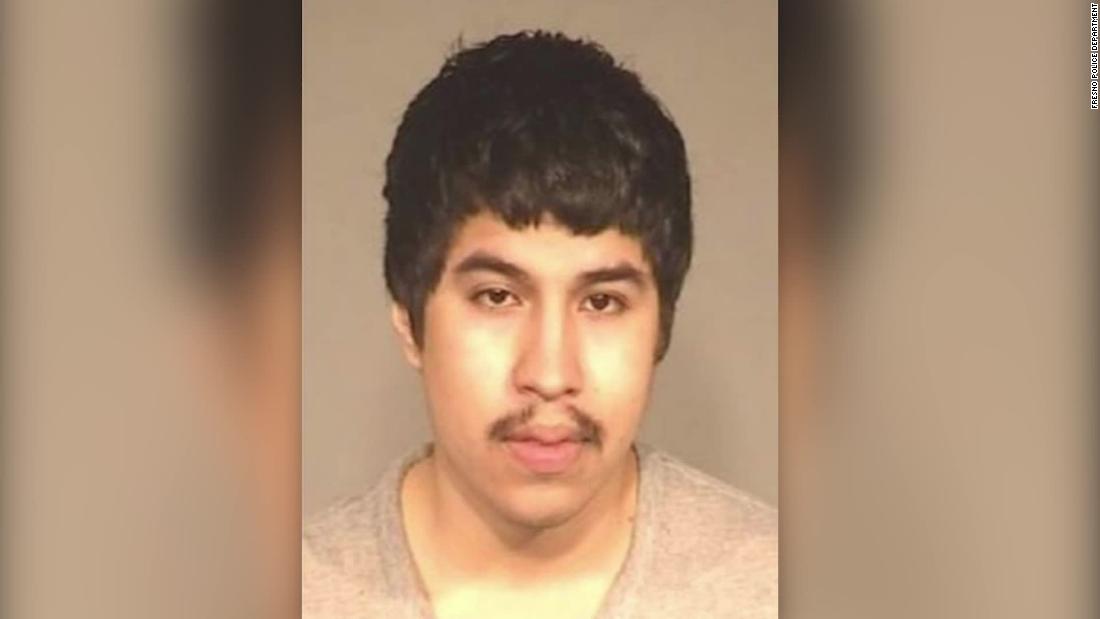 23-year-old Marcos Echartea not only showed no remorse, said Chief of Police Jerry Dyer, but it was also not the first time that he was accused of recklessly opening the fire with an involved baby. Last month, there was another suspected incident, the boss said.
"It's very obvious that Marcos Echartea does not take into account human life, even a baby," he said. "We have every reason to believe that Marcos Echartea knew this baby, Fayth, was in this vehicle when he fired three laps into this vehicle."
Menagh, 18, and the young Fayth were present at the last birthday shootout party on early Sunday near Menagh's house. Inside, Echartea, who had met her before, tried to take her hand, but she pulled back, Dyer said.
She went outside and told her friends about Echartea's behavior. Later, when Echartea was sitting on the porch, he tried to pull Menagh onto his lap, the police chief said. Again the teenager resisted.
Menagh went back to the house to fetch Fayth. She carried Fayth to a friend-driven vehicle, and they drove about half a block away, made a U-turn, and were about to park when they noticed that Echartea was approaching the vehicle quickly, Dyer said.
As Echartea approached, he pulled out a pistol and fired three rounds into the closed window on the driver's side, he said.
Fayth was hit in the head as she sat on her mother's lap, he said.
The boss did not know why the driver was turning around, but speculated that Menagh might be waiting for Echartea to leave the party so she could go home, he said. [41
959002] At around 4:00 am, police received an emergency call from a man who said he was taking Fayth to a hospital, and the dispatcher told him there were officers about four blocks away from the group. The driver had met the officials who provided first aid until the paramedics arrived, Dyer said.
The child was taken to a hospital and underwent surgery to have the bullet fragments removed from the head, the boss said. She is in a critical but stable condition.
Echartea was also searched for a shooting on May 27, when he was accused of shooting into his friend's friend's house. One of the bullets had pierced the wall and landed about a meter away from a one-year-old baby, Dyer said.
He is charged with three assassinations, in addition to several other offenses: assault with a firearm, assault with a semi-automatic firearm, dropping a firearm in a squat, endangering and causing injury to a child, conspiracy, including an attack with one Commit firearm.
Source link