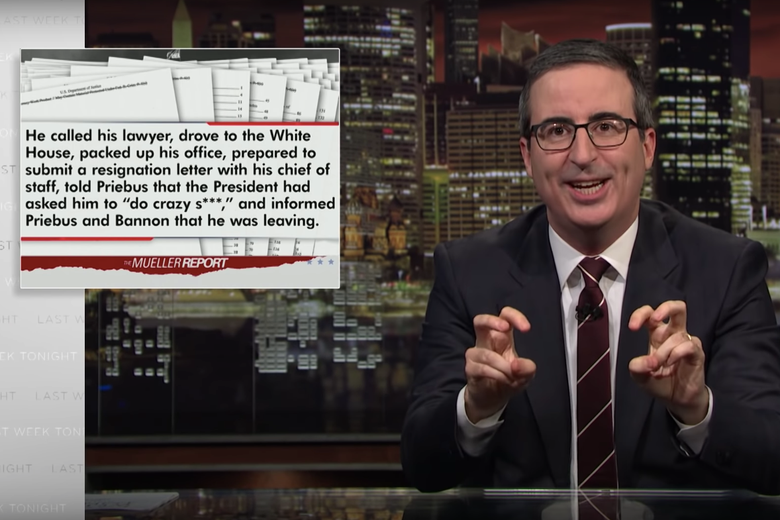 Do not let William Barr recapitulate the books of Twilight argued John Oliver on Sunday night, because the Attorney General must forget the key parts, such as when "a canine falls in love with a baby. "While he has not yet approached Stephenie Meyer, Barr took up the Mueller report himself on Thursday in a press conference, and his summary contained some insightful disagreements compared to the (still heavily revised) document itself.
Fortunately, Last Week Tonight is ready to do what Barr would not do, take a close look at the report and enjoy his most ridiculous and profane moments, like Trump's "I'm fucked" Reacting to Mueller or the White House Council, who told Reince Priebus that the president had asked him to "do crazy shit." Although Oliver has fun, he explained why it is better to have everything, even if there are signs of Corruption gives open. "I'm not saying that's good news," he said, "but it's definitely good that we know about it."
Help us continue to handle the news and topics that are important to you – and
get ad-free podcasts and bonus segments,
Member-only content and other great benefits.
Join Slate Plus
Source link