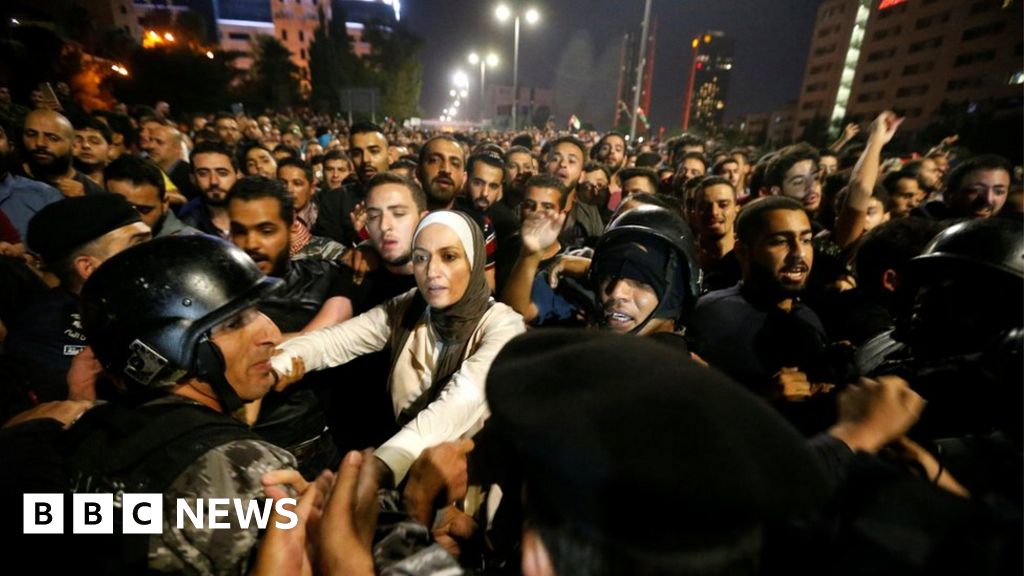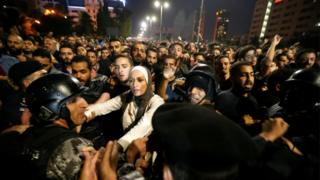 Protests in Jordan against tax hikes and austerity measures ̵
1; the biggest protests in years – have begun for the third consecutive night.
The police fired tear gas and blocked roads in the capital, Amman, to bring demonstrators close to the Cabinet Office.
The protesters say that a new tax code supported by the International Monetary Fund (IMF) will hurt the poor and the middle class.
King Abdullah has demanded a compromise from all sides.
Several thousand protesters call against the government slogans and call for King Abdullah to dismiss Prime Minister Hani Mulki, holding vigils near the Cabinet.
There have also been some protests in provincial towns where the police used tear gas. In the southern city of Maan, protesters burnt tires on highways and police fought, Reuters reported.
The Jordanians have seen prices rise and salaries can not compete.
On Friday, King Abdullah intervened to freeze fuel
But the demonstrators are angry at the proposed tax legislation, which they fear will further worsen the standard of living.
BBC Arab editor-in-chief Sebastian Usher says the king is pushing for a deal that will not overwhelm ordinary Jordanians Combating endemic tax evasion
Mr. Mulki has refused to discard the IMF-based tax bill said it was up to Parliament to decide if it was passed or not.
The government says it needs the money to fund public services and says the new tax laws see higher earners paying more.
Earlier in the year, sales tax was increased and bread subsidies were considered part of a plan to curtail the
Mr Mulki said he hoped the reforms needed to get Jordan's economy back on track by mid-century Completed in 2019.
King Abdullah has stated that the conflict in neighboring Syria and Iraq has worsened Jordan's financial situation
Source link