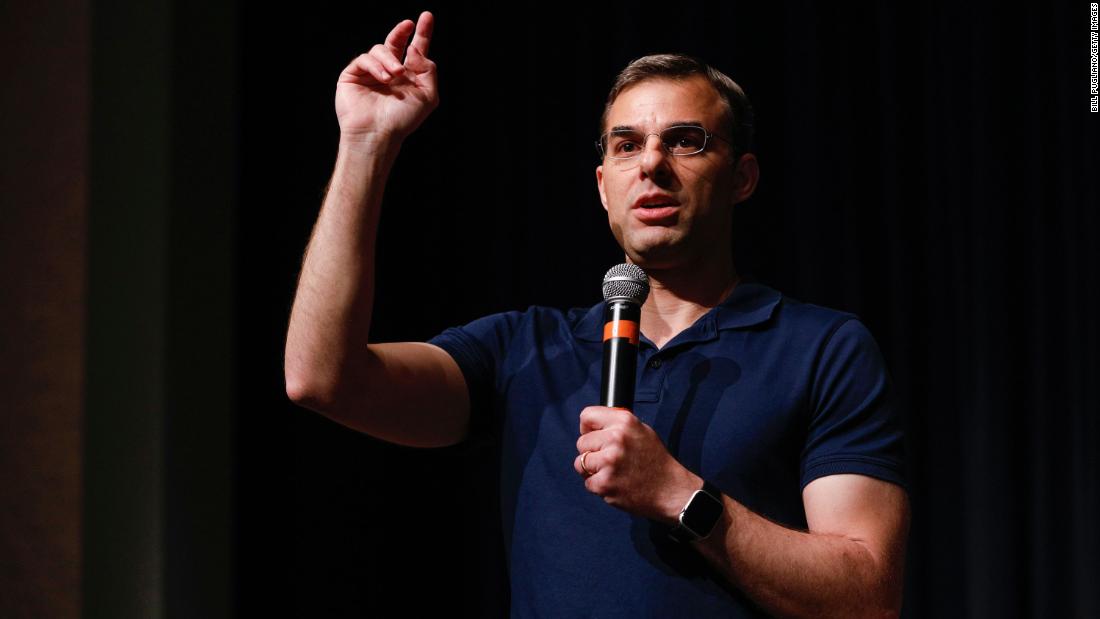 "I get people to send me text messages, people who call me and say 'thank you for what you do,'" Amash told CNN's Jake Tapper in a sweeping Sunday interview "State of the Union". "They do not say it publicly, and I think that's a problem for our country, it's a problem for the Republican Party, it's a problem for the Democratic Party if people are not allowed to speak."
Amash, who announced on Thursday that he would be leaving the GOP, said he had "problems with the Republican Party for several years" and that he would leave even if Trump were not president. "I do not think there's anyone in there who could change the system," Amash said.
CNN's interview with Amash comes days after he announced in a Washington Post: "Today I declare my independence and leave the Republican Party."
"Whatever the circumstances, I ask you to refuse with me the party-political allegiances and rhetoric that split and dehumanize me, asking you to believe that we can do better than this two-party system." and to work towards that, "he wrote," If we continue to take America for granted, we will lose it. "
Amash did not mention the President by name, but his decision to abandon the party comes not only to Trump after months of growing criticism but also to his own colleagues for their failure to hold the President accountable, in particular for the measures listed in Robert Mueller's report on the 201
6 elections and their consequences.
The breaking of the Michigan legislature with his party reinforces the growing speculation that he is seeking to nominate the Libertarian Party and will make a long-term candidacy for the president in 2020, which he has not ruled out.
Source link