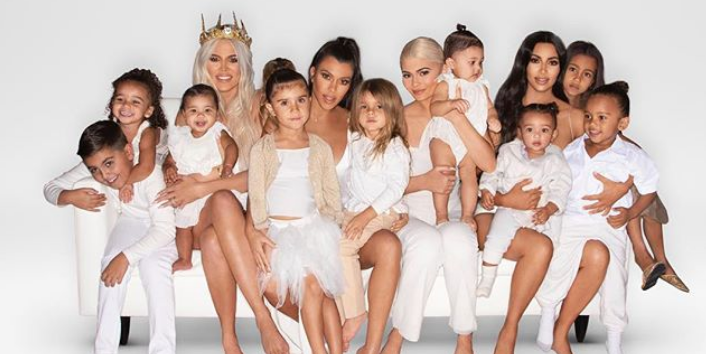 After months of ~ they will not or will not ~, the Kardashians have finally dropped their Christmas card in 2018. By that I mean her extremely glamorous group photo that dwarfs all other photos.
This year only a part of the family appeared, including Kim, Kourtney, Kylie, and Khloé – and all their adorable children. Missing from the map? That would be Kendall, Kanye, Travis, Tristan, Rob and of course Momager Kris Jenner.
While Kim was previously E! had said that the drama surrounding last year's Christmas card had the likelihood of doing something. She is quite slim and seems to have fought all during a separate shoot:
And if you're wondering why Kendall, Kanye and Kris are not in the picture, Kim explained it in their IG post and wrote: "Timing changes, my husband was in and out of town, but on the day of this card, we realized we were all together, so everyone let us meet with our children." Kendall and my mother hurried to a meeting after this shoot, so have as many of us as possible! "
Was cute, no?