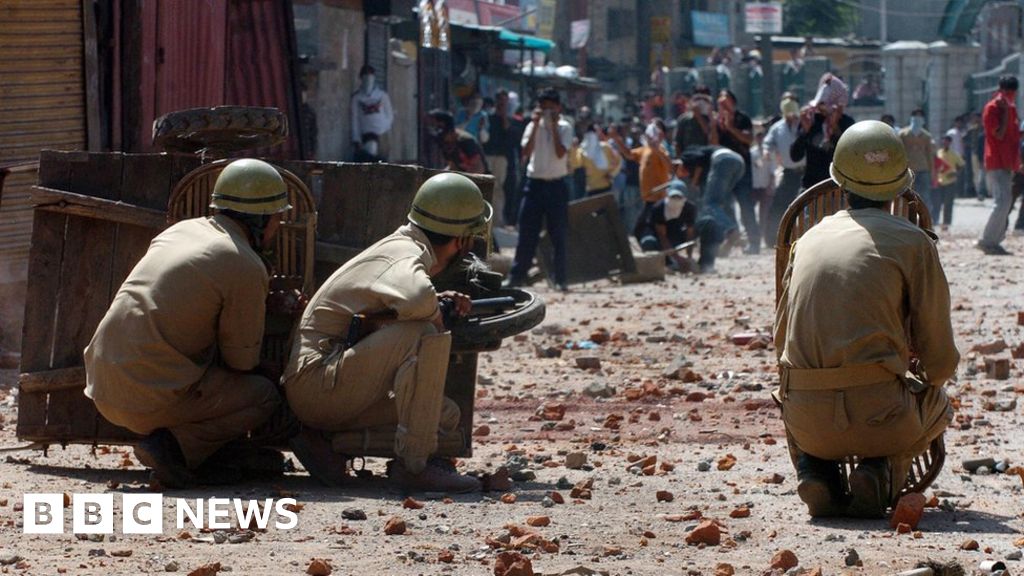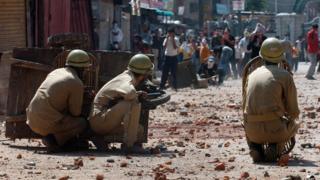 An Indian tourist died after being hit by a stone that was struck by protesters in Kashmir, India.
The man, who came from the southern city of Chennai (formerly Madras), traveled to Gulmarg, a popular ski resort in the region, when his vehicle went into protests, police said BBC Urdu.
A local teenager was also injured.
The police are investigating the incident, but no arrests have been made. It is unclear what the protests were about.
While there are frequent clashes with security forces in the region, the demonstrators in Kashmir have usually not targeted tourists.
Since 1
989, the Muslim state has witnessed an armed uprising against Indian rule
Kashmir Prime Minister Mehbooba Mufti said the attack was "heartbreaking" after she met the victim's family. "My head is in disgrace," she was quoted by the PTI news agency.
The incident has also worried some in the tourism industry. "We can not tolerate this, the authorities have to protect the tourists," said Tariq Ahmad, a tour operator, to Riyaz Masroor of BBC Urdu. "Industry is already suffering from a continuing conflict," he added.
The incident comes a week after two children were injured when mobs hurled stones at a school bus carrying about 50 students.
Curfew was imposed in April In some parts of the state, 20 people were killed and 200 injured in heavy clashes between militants and government forces.
Tens of thousands of people were killed in the region, which are fully claimed by India and Pakistan.
India accuses Pakistan of inciting riots, an allegation contested by Islamabad.
Two of the three wars between the two nations have centered on Kashmir.
Source link