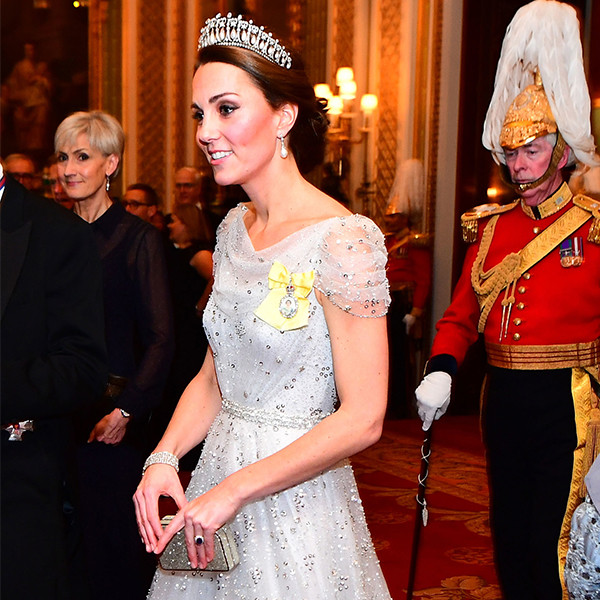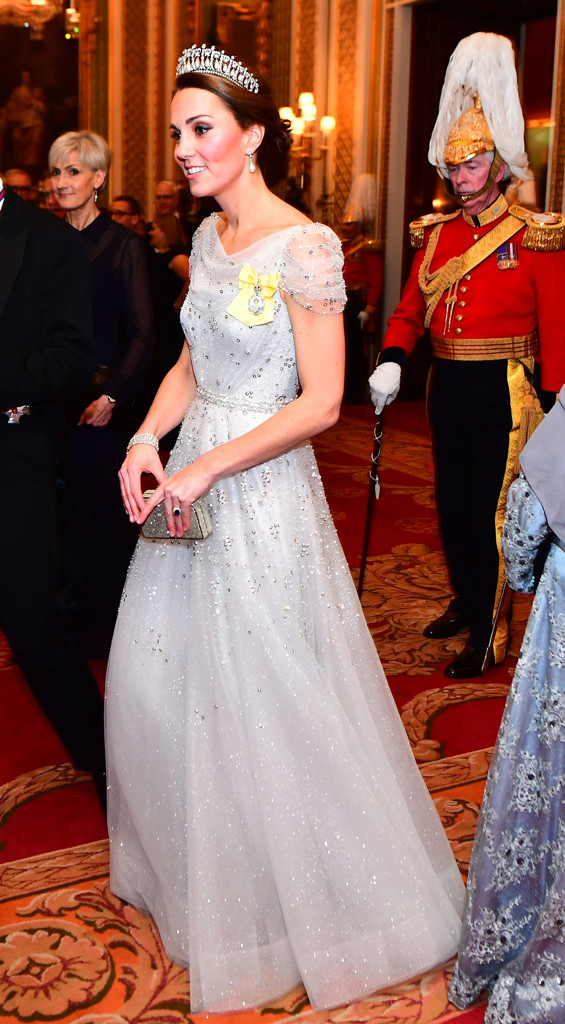 Victoria Jones / PA Wire
Queen Elizabeth II and Duchess Kate Middleton were truly the beauties of the ball in Buckingham Palace.
The two royals made their grand entrance with their husbands in tow, but all eyes were on the family's main ladies.
For the annual reception, Kate wore a glittering custom dress by Jenny Packham, which was a perfect compliment to the festive holiday season. The modest white dress had a draped neckline and was accented by delicate sequins. For jewelry, the Duchess adorned a diamond bracelet, the beautiful Lover's Knot Tiara, a wedding gift for Princess Diana and matching pearl earrings. She also wore the yellow Royal Family Order given to her by the Queen herself.
The queen looked the same as usual, but Angela Kelly's long-sleeved dress had gold accents. As always, the queen wore her blue sash with the beautiful crown that she so often wears, and the typical little handbag.
Camilla fitted her fellow men in a white silk dress by Bruce Oldfield, which was decorated with sequins. Her accessories included a boucheron tiara, pearl choker and pearl earrings.
Samir Hussein / WireImage
Kate really had a blast on Tuesday night after hosting a military family party earlier in the day. While it was not about black tie ensembles, Kate blended a black sweater with button placket and a stylish plaid skirt by Emilia Wickstead. The midi-long skirt covered a daring pair of black high-heeled boots.
Apart from fashion, Kate hides the crowds in more ways than one. The Duchess had the full attention of the crowd as she shared her own experiences as a military woman. "As someone whose husband has served, I know how hard it feels when a loved one leaves the house to do the work for which they were trained," the mother-of-two said. "But I can not imagine what it feels like when your loved ones are in active service at Christmas or at special family moments."
And this holiday season will be filled with many special moments as Duke and Duchess of Cambridge Celebrate the holidays with a new family of three.
Do not miss E! News every weeknight at 7, only at E!