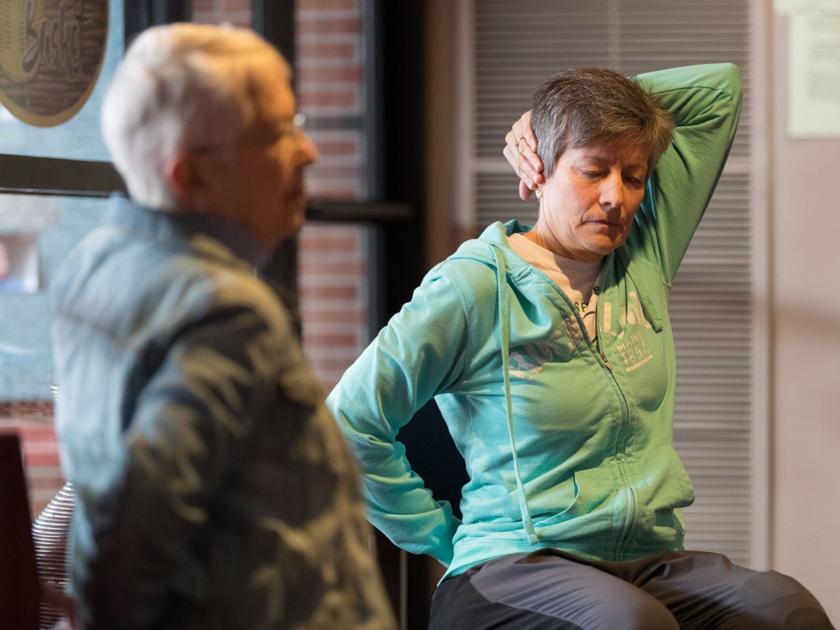 It was only a bump on the head. An unwanted blow – hard, but no bleeding.
Certainly not serious, right?
For a school principal at the Omaha School, the injury caused lasting effects and in one and a half years, she retired.
"I learned in a very harsh way," said Sharon Royers, now 57, "that a concussion is far more serious than the general population understands."
Her "mild" concussion turned into a life-changing one Torture. She has had a post-concussion syndrome, including "terrible headache" and loss of balance as well as sensitivity to light and noise.
Three and a half years since her accidental head butt in school, after much therapy and rest, she tells you that she is 95 percent well again.
And as an educator she wants to educate. She is now a concussion lawyer, works on the board of the Nebraska Brain Injury Alliance and has written a book about her injury and recovery: "From the Rabbit Hole"
The journey began on September 24, 201
4 as director of Indian Hill Elementary She entered a classroom to fetch a new student's file from a low drawer.
She had noticed that an oak cabinet door was open at the top and closed quickly. She did not see it spring up again.
After searching for the file in the back of the classroom, she got up quickly – and hit the open door with the right top of her head.
"Are you alright, Mrs. Royers?" The teacher asked.
Royers waved off, "I'm fine." She thought she needed stitches and was relieved that there was no head wound.
But back in her office She was sitting at her computer and was confused. The nurse noticed swelling and suggested painkillers and kept an eye on things.
The Headmaster had no idea what lay ahead.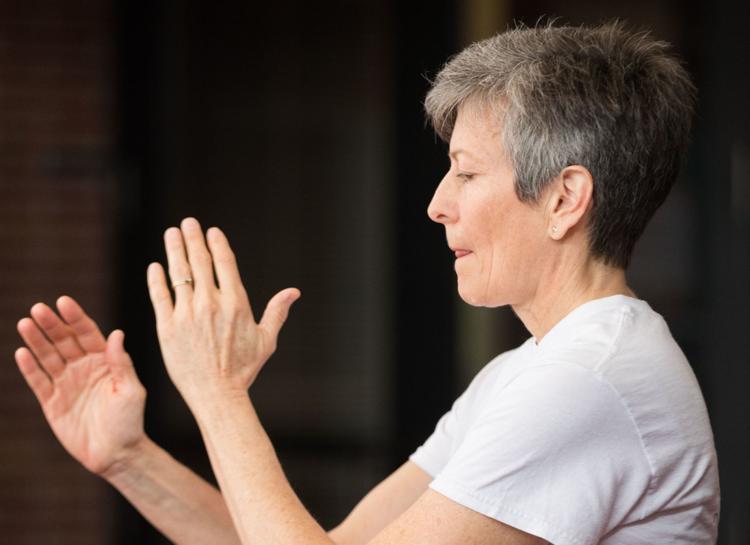 If we hear or read concussions, we often think of football injuries or maybe hockey. But every day there is a daily concussion.
"Sports injuries account for only a small fraction," Dr. Samuel Bierner from the University of Nebraska Medical Center. "Two of the most common causes are crashes and car accidents, and being hit in the head by an object."
Bierner (pronounced Burner), a professor and 2016 Founding Chairman of the University's Physical Medicine and Rehabilitation Program, was keynote keynote last week in Kearney at a brain-organized Injury Alliance conference
(March is Brain Injury Awareness Month.)
Bierner said in an interview this week that besides the caution when walking, especially when you're over 60, the route no. 1 to prevent concussion is always to wear a seatbelt-shoulder restraint device in a motor vehicle.
Some brain injuries are so severe that they cause skull fractures or require surgery. But he said that others, even if they are considered mild, can still cause lasting problems.
The symptoms of post-concussion syndrome are very different. But all brain injuries get more attention.
UNMC plans to open a "comprehensive brain clinic" in 12 to 18 months. Bierner said he will bring together such disciplines as neurology, psychiatry, psychology and physical and sports medicine.
A coordinated approach seems sensible. According to the US Centers for Disease Control and Prevention, 17 million people suffer from traumatic brain injury each year.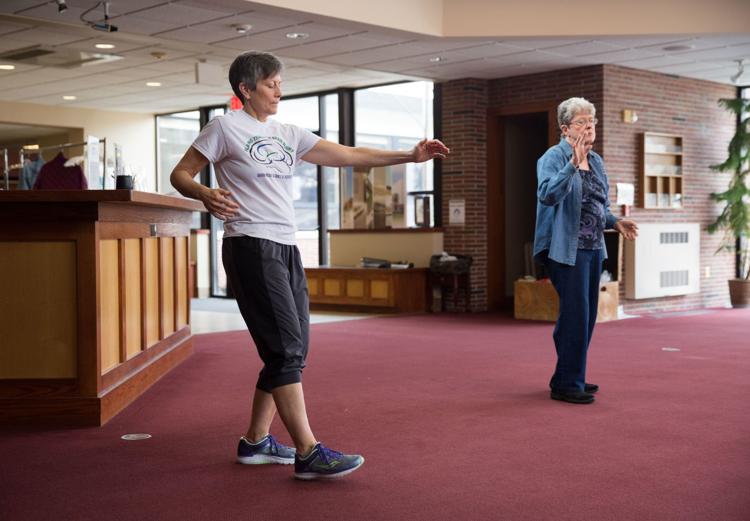 "Royers, the retired headmistress, said her knowledge of concussions is very poor, and she believes that is true for most people.
"You hear the word concussion and it sounds almost like a cold" said. "My impression was that I would rest for a few days and I would be fine."
Because she was "in denial," she said she waited a week to see her doctor, and that was only at the urging of her husband Rick Royers, a care-giver at Union Pacific.
The doctor performed tests, diagnosed the concussion, and asked the patient to take a week off school – and take frequent breaks after returning home.
I nod my head like a good girl, "Royers reminded himself," but in my head I think, "Are you kidding me? I am the director of a busy school with 600 children and a poverty rate of almost 90 percent. I do not even have lunch breaks.
She loved being an active headmistress, she said, and her personality made her "very reluctant to slow down and rest.
With the normal stress of the job and lack of rest, she said, "It became a disaster. Suddenly I could not be there where there was a lot of light and I was very sensitive. Everything overwhelmed me. "
When she left," it felt like I was on a ship going about at sea.
She took six weeks off to see physiotherapists and occupational therapists, then returned part-time and worked in the morning, Rick would drive her to her home near Zorinsky Lake and she would sleep in the afternoon.
She had been through the school year thinking of more physiotherapy, and the two-month summer break would be the remedy.
At the beginning of the next school year, normal excitement meant stress, Royers saw symptoms that returned, including memory problems.
Through the years She enjoyed running a few miles a day, but now could not.
At school, she took naps in a locker room.
She contacted Omaha Public School's retirement headquarters, she made it through the year and entered the In spring 2016, after a total of nine years as headmistress at two schools.
If she did not happen to bang her head, si e, she would still be a headmistress.
Retirement has made more rest and healing possible – tai chi, yoga and meditation have helped – as well as time to explore concussions and write their book.
In it she calls her convalescent journey "the Cha-Cha". [196592002] "The type of recovery from a brain injury," she said recently in her house, "is two steps forward, one step back, but sometimes it's one step forward, two steps back."
The book is on Amazon available. She will sign copies in Omaha at the Bookworm, north of 90th Street and West Center Road, at 2 pm. on the 29th of April; also at the Francie & Finch Bookshop in Lincoln at 6pm on April 19th.
Peggy Heron of Lincoln, the Brain Injury Alliance of Nebraska executive director, said Royers is a great advantage as a board member. And the personal story in her book, she said, will inspire and educate many.
"Sharon is a great example of how symptoms can get worse if you do not recognize them," Reischer said. "Eighty percent of brain injuries are on the mild side, but even though they're mild, that does not mean that everything is A-OK."
Some call PCS "the invisible disease" because it's hard to see without visible wounds , Sharon Royers hopes to help people.
The failure to notice the signs of concussion, she said, sent her into the rabbit hole of the post-concussion syndrome and delayed her recovery.
Her nickname at school was "Flash," because she zooms the aisles in her suits and running shoes, always in a hurry, now, she says, the biggest gift of her concussion is learning to be quiet and more right now