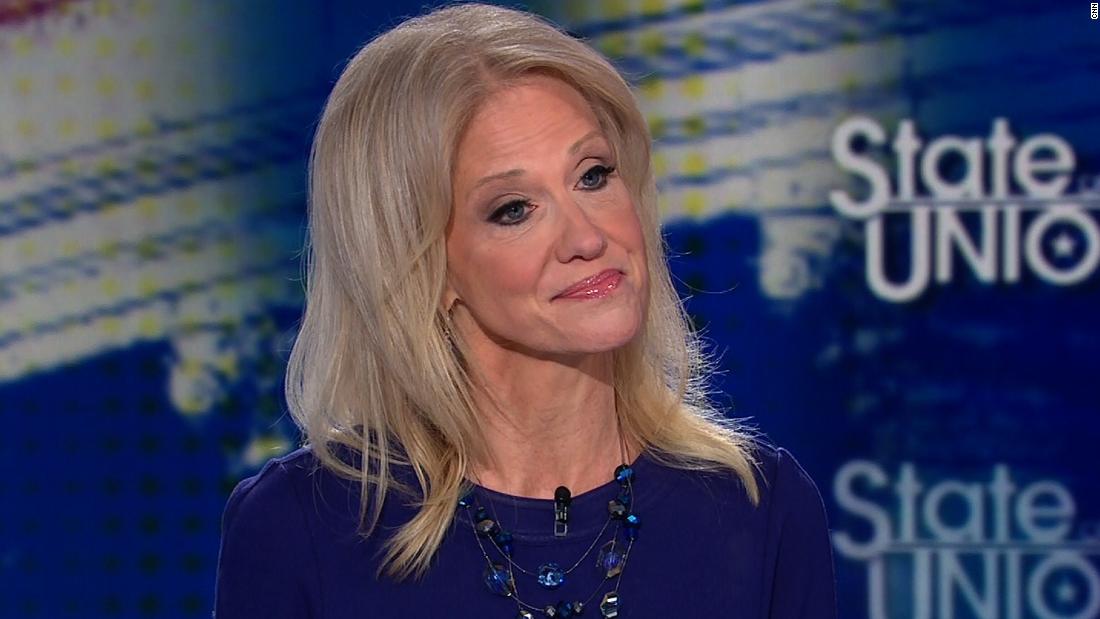 Since last year, George Conway, a prominent lawyer whom Trump had nominated for a Advocate General, has published and retweeted tweets critical of the President.
Kellyanne Conway reported her husband's social media activities to CNN Dana Bash on "State of the Union," "We will now talk about other people's spouses and other important people just because they are either in the White House or CNN work? Will we do that? They just went there. "
"By definition, spouses have a disagreement when one, I do not know, replaces the joint bank account to support things that others may disagree with," she said. "This is a fascinating moment across the Rubicon and I will leave it at that."
Conway added that Bash's call should "harass and embarrass".
"There are other family members of people working in the White House who certainly do not privately and publicly support the president," Conway said.
She continued, "There was a different standard for me than for other people, we are biting our tongues because I speak for the people of this country, the United States Government, the Presidency and the President of the United States So there are many who I do not say. "
Shortly after Conway's interview was aired on CNN, her husband rescued a message from New York Times editor-in-chief Maggie Haberman, who recently added a topic to the president's online report was.
Haberman tweeted a photo of some of the living presidents and their spouses who gathered at the funeral of First Lady Barbara Bush on Saturday. Unlike President Jimmy Carter and First Lady Rosalynn Carter, who were absent from the operation because of Rosalynn's recovery, only Trump was missing.
Haberman
tweeted
the image with the comment: "If you contrast this photo with a weekend Tweetstorm from the current @potus, it will stand out."