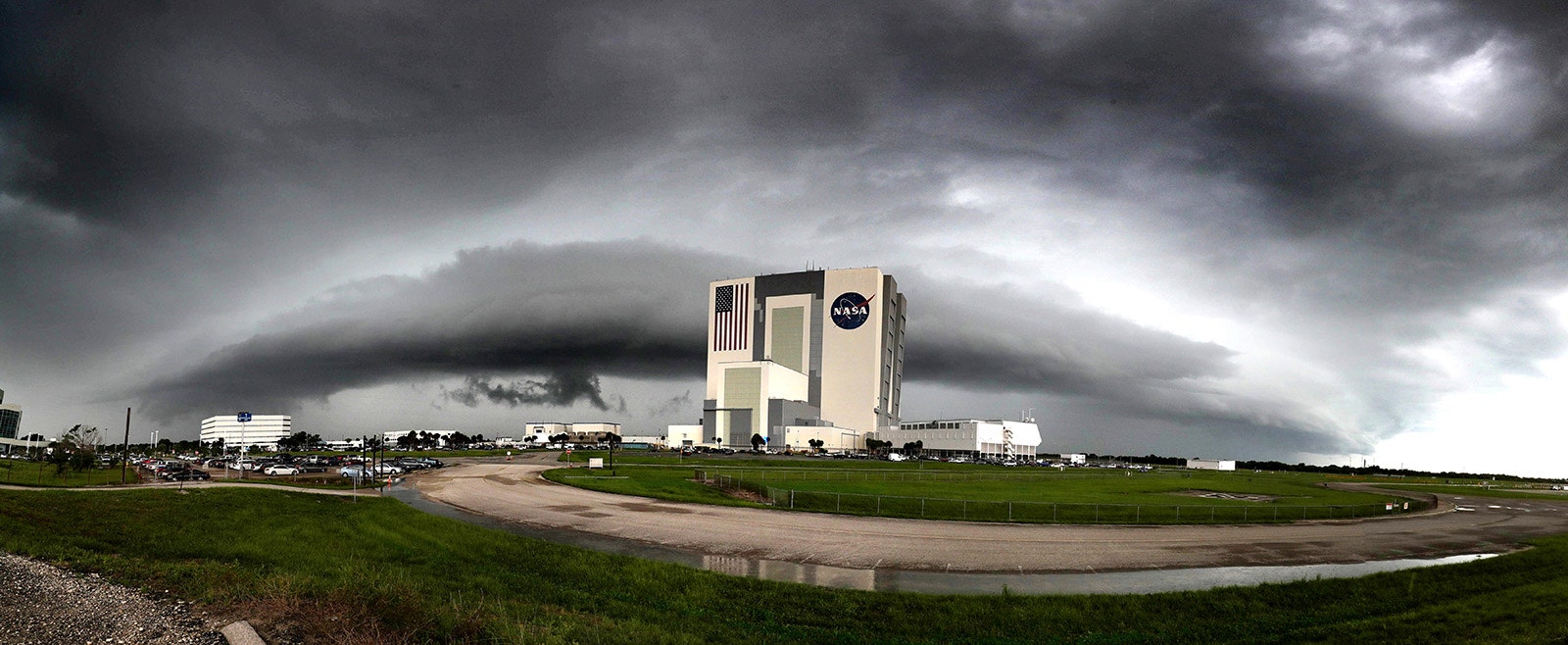 As Hurricane Dorian heads for Florida, NASA is working to secure the main launch infrastructure at the Kennedy Space Center.
In a tweet video, the Space Agency said Thursday it was in HURCON VI status – Hurricane State 4. "Which means that we expect winds of up to 50 knots within 72 hours or about three days. For those who are not on a seagoing vessel, that's about 90 km / h, "said one official in the video. "Our current process is to protect our assets and infrastructure from possible damage, particularly the mobile launch vehicle, which is located in the vehicle assembly building for safe storage."
"When we reach HURCON I status That means Dorian is here and we're ready for the impact."
The Mobile Launcher is the key to the US space future, and is used to launch the NASA rocket Launching Space Launch System (SLS) and Orion Spacecraft from Kennedy Space Center's launch pad 39B for future Artemis missions to the Moon.
NASA unveils its vision for the Artemis lunar land to bring US astronauts back to the lunar surface
The Artemis program aims to land American astronauts on the moon again and establish a sustainable human presence on the Earth's natural satellite by 2024. Artemis will also make history by becoming the first woman on the moon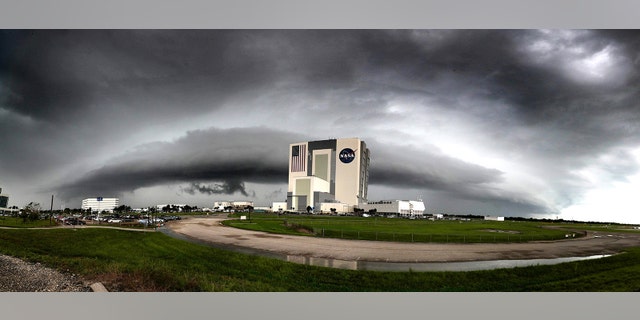 In 2017, NASA announced that the Kennedy Space Center was "suffering a lot of damage" due to hurricane Irma.
A year ago, reports suggest that the Kennedy Space Center has been damaged to a limited extent by Hurricane Matthew.
According to forecasters, the system could be hit virtually anywhere in Florida four days before it goes ashore. As of Thursday, at the National Hurricane Center, virtually all of East Florida was in a turmoil of insecurity, which meant that the entire region was at risk.
CLICK HERE TO OBTAIN THE FOX NEWS APP
Florida The official hurricane season runs from June 1st to November 30th, peaking in mid-August.
Follow James Rogers on Twitter @jamesjrogers