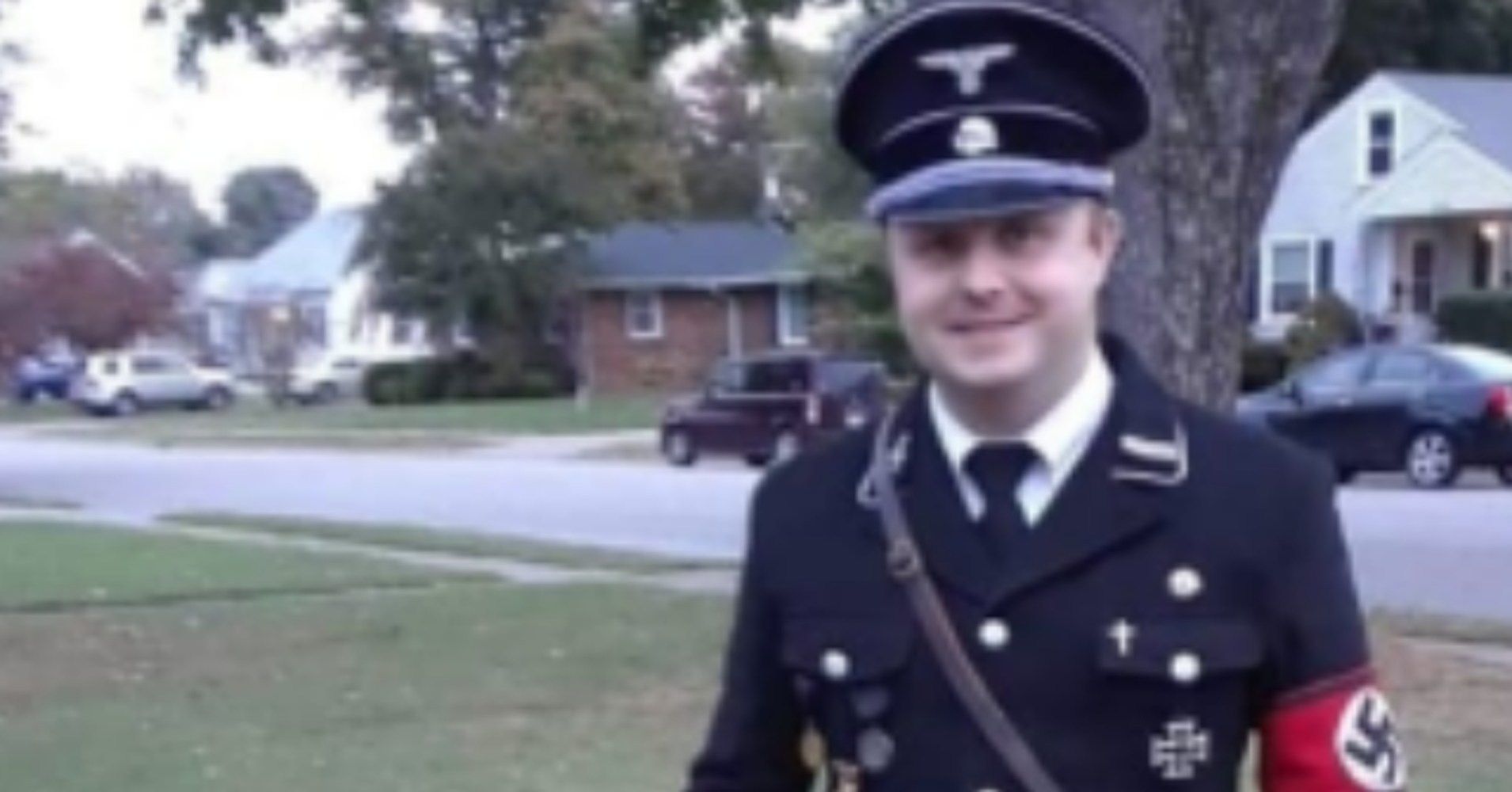 A Kentucky father wearing a Nazi uniform and disguising his son as Adolf Hitler for a Halloween event has apologized.
Bryant Goldbach wore the costumes last Thursday at Owensboro's Trail of Treats event, the local ABC affiliate WEHT Eyewitness News reported. When photos of father and 5-year-old were uploaded to Facebook, they immediately triggered a backlash.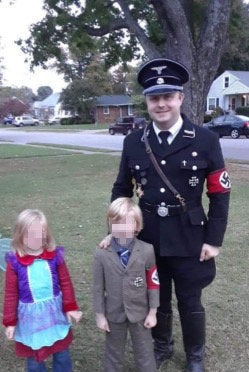 Goldbach initially tried to defend his decision and wrote, "Everyone who knows us knows that we love our history and often wear historical personalities."
While Goldbach disguised himself as a Confederate soldier for Halloween last year, he denied being a racist and called the white supremacy "disgusting".
He told the Owensboro Times. "It was a bad judgment. I want people to know that I'm sorry. "
Prior to its closure, Goldbach's Facebook page was peppered with slogans like" White pride does not mean hate "and" Liberality means being a hypocrite, "according to Evansville Courier & Press. Although Goldbach did not respond to a request for comment, HuffPost was provided with a series of screenshots containing various anti-Semitic comments from his wife MaryAnne following the incident: