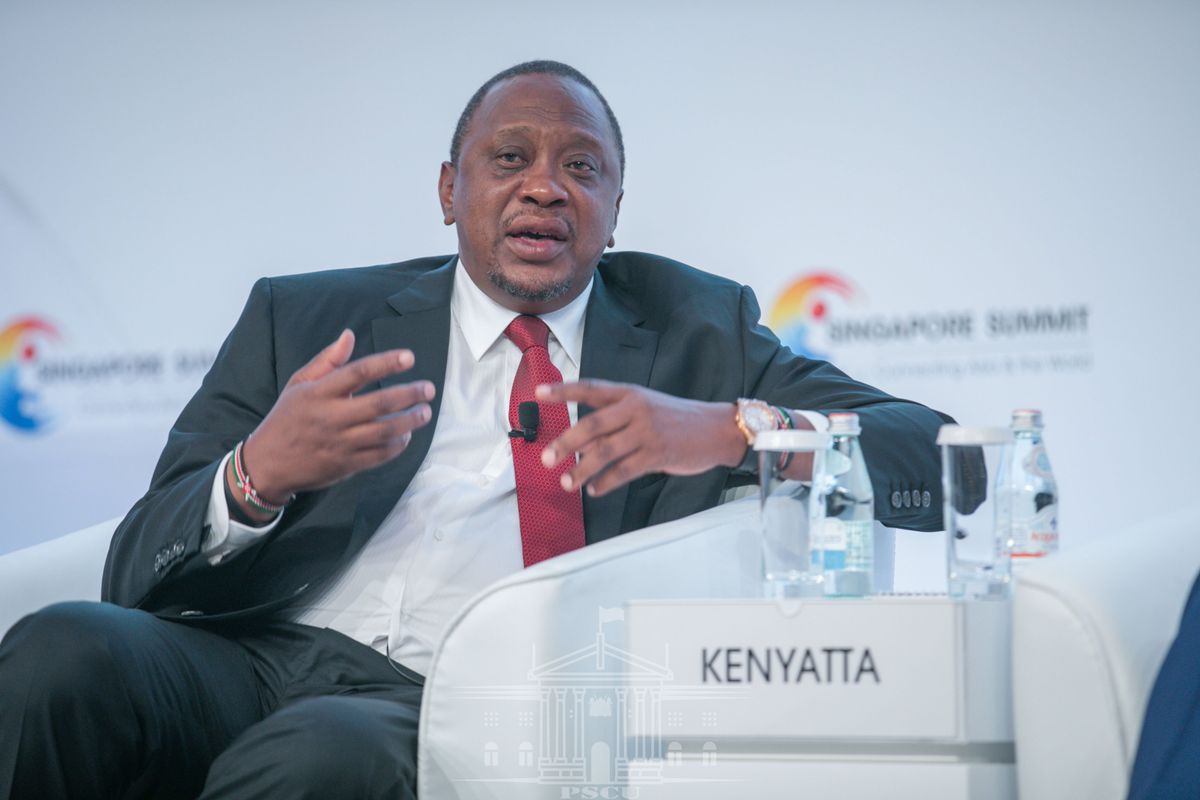 President Uhuru Kenyatta at a recent event. [Source/State House/Twitter]
The acting Cabinet Secretary for the National Treasury, Ukur Yatani, has announced that high-ranking government officials are expected to obtain the approval of President Uhuru Kenyatta before they leave the country.
ADVERTISEMENT
Is there any information you would like Kenyans to know? Tell Hivisasa and we will share with the world. Click here to submit.
After signing a $ 88 billion grant with the Japanese government on Friday, Ukur said the new directive had been achieved as the government wanted to introduce austerity measures to reduce operating costs.
Senior government officials expected to seek Uhuru's nod before leaving the country will include cabinet secretaries.
Yatani also said that the government is interested in reducing unnecessary expenses for tea, conferences, training, overseas and domestic travel, and advertising.
He called on various government documents to ensure that they do not send over-representation to various events.
"If you used to send two people to a conference, we'll make sure you send only one," Yattani said by default.
CS further said that the national government is committed to ensuring that no money is lost through expenditures that can be avoided.
He reminded other government officials that they must work within the stated budget to ensure that they achieve the development goals.
Thank you for reading my article! You have contributed to my success as a writer. The articles you read on Hivisasa shape our content.
-Adonijah Nziwa
Source link