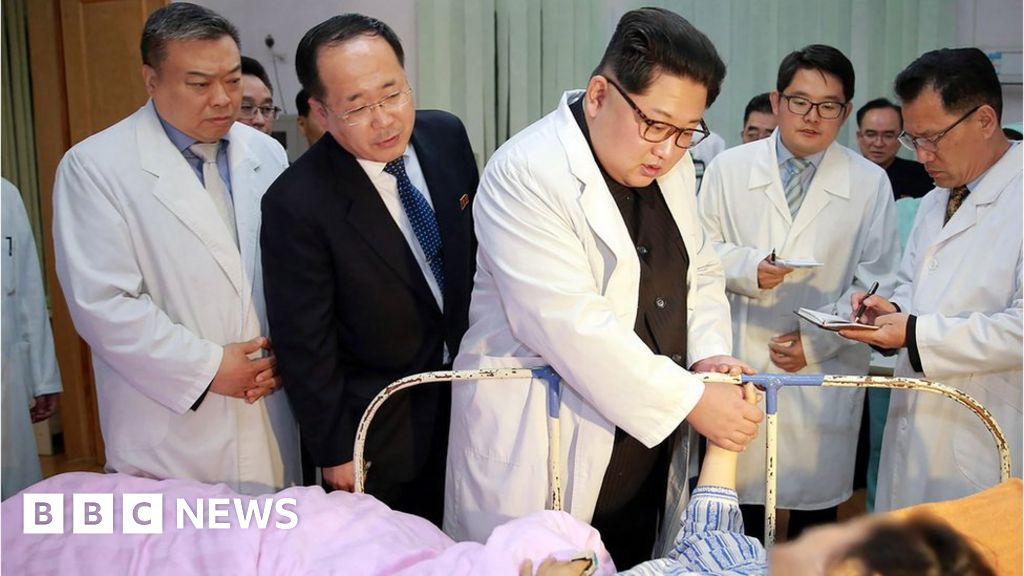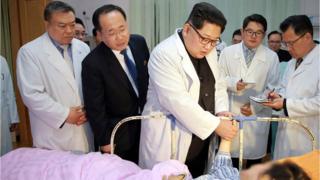 North Korean leader Kim Jong-un has expressed "bitter grief" over a bus accident that killed 32 Chinese tourists and four North Koreans.
The accident occurred on Sunday night in North Hwanghae Province when the coach crashed off a bridge.
It is rare that North Korea's strictly controlled media report negative news, and that Kim Kim's recognition of the incident itself is even more unusual.
China is the most important political ally and trading partner of the North.
"[Mr Kim] said that the unexpected accident worried him bitterly," the official news agency KCNA reported.
"He could not control his grief over the thought of the bereaved who lost their blood relatives."
The North Korean leader was introduced to visit injured passengers at the hospital. The report states that he "personally experienced the treatment".
He also visited the Chinese Embassy in Pyongyang, where he met Chinese Ambassador to North Korea, Li Jinjun, "expressing his deepest condolences and sympathy."
China and North Korea have long been allies. Mr Kim's quick visit to the casualties ̵
1; and coverage of them – is likely to be seen as a way to protect his image among the Chinese people.
Is Kim Jong-un medialized?
Chinese tourists are estimated to account for 80% of foreign tourists in North Korea – an important source of foreign exchange for Pyongyang.
Mr. Kim earlier visited Chinese President Xi Jinping in Beijing this year, his first known stay abroad since taking office in 2011.
China is responsible for virtually all of North Korea's food and fuel aid and can act as a key partner through many measures be considered.
North Korea has recently announced that it will stop all nuclear and missile testing as it relies on a major summit with the leaders of South Korea and the US.
Source link